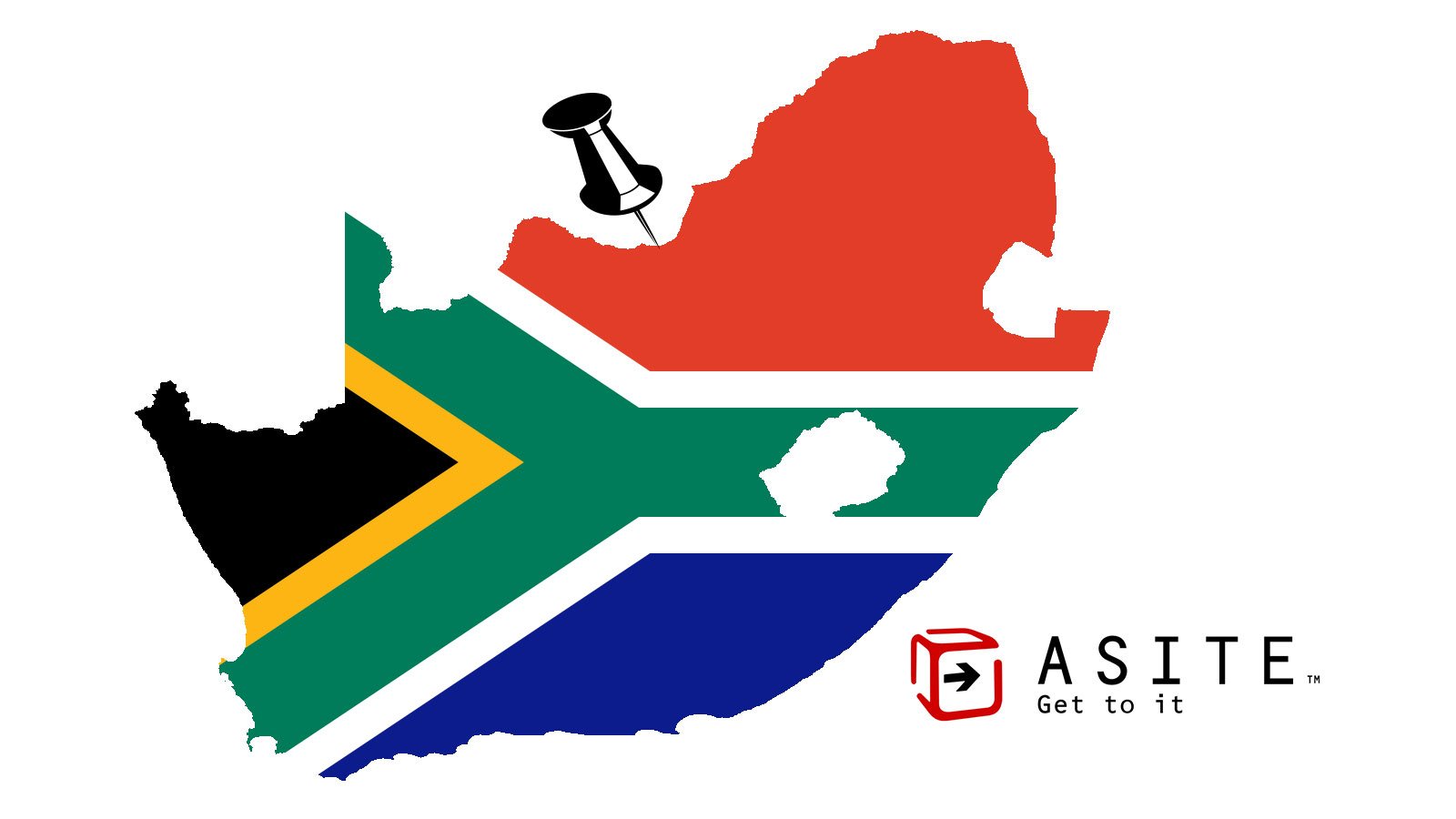 Asite announces a significant investment in its African operations with the launch of an office in Johannesburg, South Africa. This makes Asite one of the first of the global SAAS corporate collaboration firms to establish a presence on the ground in South Africa.
The Johannesburg office will comprise a team of leading South African consultants, headed up by Business Development Manager Vaughan Harris, who has many years' experience in the region and led by Ian Saunders, VP Africa, one of Asite's leading solution specialists and former director of an Oracle ISV ERP Distributor in South Africa.
Commenting on the launch, Asite's CEO Tony Ryan said, "Johannesburg has become a key hub for local and international banks, development institutions, institutional investors and funds looking at investment and finance opportunities in Sub-Saharan Africa. This is driving a significant increase in infrastructure and capital projects investment in the region. This is an important part of our investment plans in international markets which are helping to take our Adoddle platform to the next level."
The Johannesburg office opened on the 21st of October, with plans for another office in Cape Town in 2015. At the official launch event on the 6th of November, hosted by partners Dimension Data at their prestigious Sandton premises, Asite welcomed top private sector and public enterprises to an event themed 'Capital Projects in the Cloud'.
Welcoming the guests at the event was Asite's leadership, Tony Ryan, CEO, and Nathan Doughty, COO, , who have together led the company to into its rapid growth stage. The engaging seminar presentation was delivered by Tony Ryan. Ian Saunders, VP for Africa had this to say, "We are seeing increasing interest in Africa from clients across our global network – this is the key driver for our launch. With the opening of our office in Johannesburg, we will now be able to offer African clients a seamless service across sectors, combining a global presence and specialisation with a premium local team. This also provides our team in South Africa with access to an unrivalled international platform and the opportunity to advise companies that are world leaders on some of the most significant projects in the region."
About Asite
Asite was founded in 2001 with a vision to offer hosted applications and solutions designed for the construction and infrastructure industries enabling clients to build better, safer, and more cost-effective buildings and assets. We help businesses share information and build knowledge in a secure environment in the cloud. Every day, professionals the world over use the Asite platform to manage their projects and supply chains collaboratively and to get the information they need – when and where they need it. With more than 200,000 active users daily, Asite are market leaders and educators in collaborative working, assisting property owners and the AEC and infrastructure supply chains to achieve collaborative working.
Adoddle, Asite's Collaborative platform is a mature and full-featured content management system which is designed to handle a wide range of content from intelligent forms to multimedia supplier catalogues running into the millions of line items, video, complex BIM and product models, and files of all types. Adoddle allows you to store all of your content in one central, secure repository and enables customers to fully customize the structure of their content with highly controlled access.
Asite is headquartered in London's Tech City in the UK. Visit http://www.asite.com for more information.
Asite Insights in your inbox.
Sign up for product news and our latest insights published monthly. It's a newsletter so hot, even global warming can't keep up.