Asite announces sponsorship of BIM Academy Africa's online learning platform, which delivers a comprehensive training programme to users across the region
London, United Kingdom (July 2020) –Asite is excited to announce that it is sponsoring BIM Academy Africa's online learning program.
Exceptional BIM is an online learning platform aligned with international digital construction standards and best practices to help users improve how they learn and lead in the digital built environment.
In this exciting time for the African construction sector, Asite has chosen to sponsor Exceptional BIM in its mission to realize its vision of providing digital construction education across Africa. The program aims to unlock the potential of BIM with a comprehensive learning and knowledge-based online training platform.
Ritesh Narain, EVP for India and MENA, said:

"Asite is delighted to be part of an initiative that promotes the use of BIM throughout the continent of Africa, helping to upskill workers and give many their start in BIM.

For years Asite has been at the forefront of the integration of BIM across the sector. As such, we have seen BIM grow and develop to become one of the most exciting aspects of the industry.

There is no doubt that BIM Academy Africa will play a crucial role in achieving this same level of excitement across the region, and we are thrilled to bring our expertise to the growing conversation and drive real change."
Vaughan Harris, Executive Director for BIM Academy Africa and BIM Institute, Aka 'Baron of BIM', said:

"Africa needs guidance during these transformative times. Most companies need to move in a new direction: start-ups must professionalize, product and service innovations must be accelerated, and competitive positioning must be strengthened. I am proud to give Africa a launchpad to assist them through this journey.

We are a living entity within our digital built environment, and we all have a professional role to play. With remote-working technologies presenting industry opportunities for many organizations across the globe. Together with Asite, we believe that Exceptional BIM can educate and grow an enthusiastic industry to build back better together! Fortune favours the brave."
Asite has a strong reputation for working on some of the most challenging and complex construction projects worldwide. Through this work, Asite has seen BIM flourish and develop to become one of the most important aspects when undertaking any project.
Ensuring BIM is fully integrated with other areas of project management has always been Asite's ultimate goal. For a long time, BIM has been siloed making it difficult to share information across the supply chain, producing data duplication and bottlenecks. However, when BIM authoring tools are integrated within a Common Data Environment (CDE) and model validation solutions, collaboration and communication are championed.
Through its sponsorship of Exceptional BIM, Asite will support the growth of BIM in the region and help train the future leaders of the industry. The online learning platform provides digital education to all tertiary levels and professional bodies on digital best practices.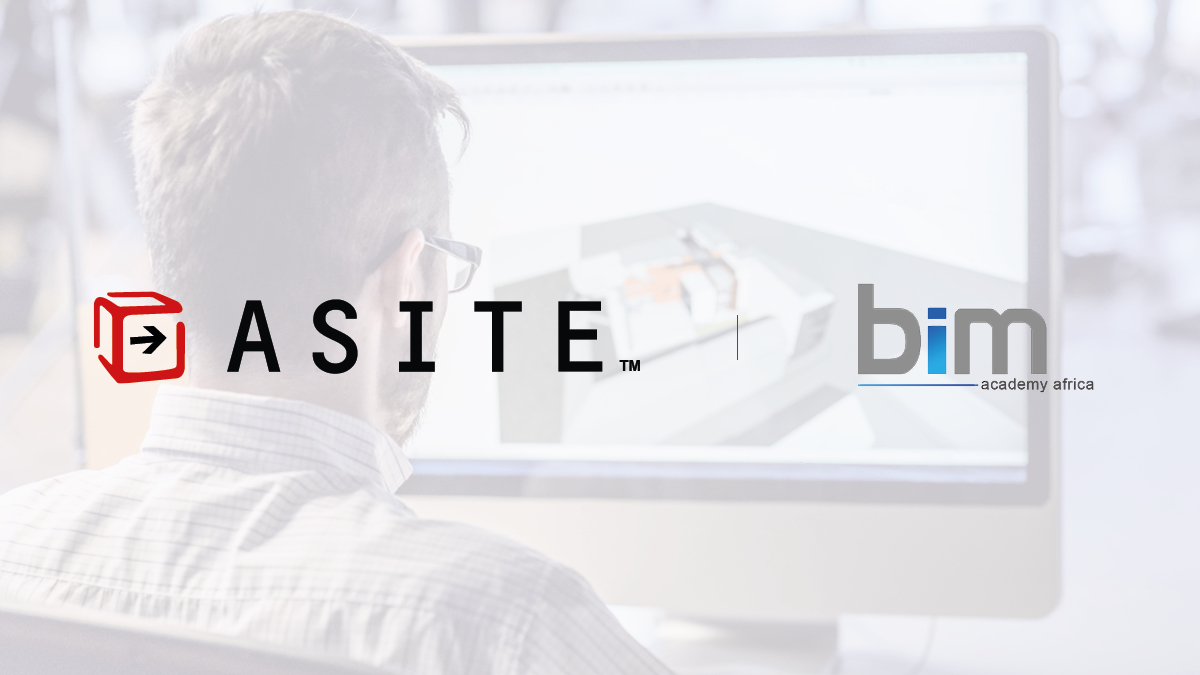 The platform provides a secure online learning management system, and all templates, videos, downloadable working models, and webinars are provided through the NavBIM portal. Courses are gamified, and leader badges are awarded to users based on behavior and goals reached through the courses.
Community networking is also encouraged; Exceptional BIM provides an opportunity to learn from industry experts.
Exceptional BIM also provides a conduit between industry and government concerning the use of BIM standards. The organization monitors the advancement of global digital construction standards to remain at the forefront of the industry's development.
To date, Exceptional BIM has trained over 1,000 professionals in BIM and provided more than 750 students with learning programs.
---
Asite's vision is to connect people and help the world build better.
Asite's open construction platform enables organizations working on capital projects to come together, plan, design, and build with seamless information sharing across the entire supply chain.
Asite's comprehensive range of solutions connect dispersed teams across the lifecycle of capital assets, enabling them to build better and build resilience. With Asite, capital project owners stay at the forefront of innovation, maintaining a golden thread of information throughout a project to facilitate the creation of digital twins.
Asite is headquartered in London's Tech City with regional offices in New York, Houston, Dubai, Riyadh, Sydney, Hong Kong, and Ahmedabad.
For more information about Asite, please contact sales@asite.com
About BIM Academy Africa
BIM Academy Africa is the exclusive training division to the BIM Institute and possibly the only BIM academy in Africa that provides a full range of BIM training and education programmes tailored to meet the diverse needs of the African built environment industry for professionals and students.
Exceptional BIM is a platform that involves applying networking elements, such as freebies, points, badges, and other incentives to encourage learning participation. It consists of the use of game design mechanisms to non-game contexts and is designed to motivate learner's participation, boost engagement, and improve career opportunities.
They provide a blended online syllabus combining the best of the web, video webinars, and technology training. This exclusive program is an online-based, modular curriculum that is available to any university academic or learner; it takes users away from the traditional classroom style of learning to self-pace electronic learning. All the modules in the program are delivered in stackable modules and can be written individually in the learner's own time.
Asite Insights in your inbox.
Sign up for product news and our latest insights published monthly. It's a newsletter so hot, even global warming can't keep up.