Asite and Grosvenor won the IT showcase award 2007 in the Best Construction Process Management category for their exceptional performance on the Liverpool Paradise Street Area (PSDA) Project.
The IT showcase award 2007 was chaired by 3 independent judges, Karl Williams from the IT Construction Forum, Professor Farzad Khosrowshahi from Construct IT For Business and Alison Jones from the IT Showcase News. They were asked to choose the customer and IT vendor partnership which has delivered the IT strategy and implementation producing the most tangible business benefits.
Steve Brewer, Grosvenor Director, commented 'One of the significant challenges posed by Liverpool PSDA was the multi-sited nature of the 42 acre redevelopment of Liverpool. A vast amount of project generated information was effectively captured and managed via the Asite Project Workflow both from the inception of the design phase through to handover of the completed buildings. We acknowledge the importance of Asite Project Workflow and Grosvenor are pleased that the ITShowcase award recognised the Liverpool Paradise Street Development Area project as an example of best practice in managing the construction design and build process management.'
Tony Ryan, Asite CEO commented "This project has made clear that there is no limit to the number of sites, documents and complex workflows that can be implemented into the Asite Business Operating System. I am delighted to see that the Asite and Grosvenor partnership continues to show great benefits for all parties; our expertise is unique and we are pleased to see the industry recognising our work as the best of its kind."
Read Asite and Paradise Street Case Study: The largest collaboration implementation in the UK.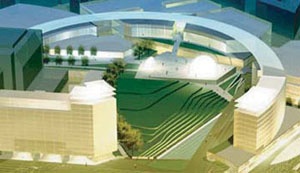 For more information please call on
+44 (0)207 749 7880.