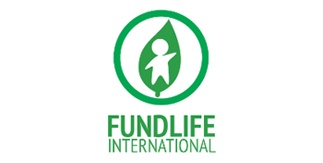 Build Earth Live is thrilled to be teaming up with Fundlife International for Build New York Live, taking place September 21st, 2015
NEW YORK, NY SEPTEMBER 18, 2015
Situated at the intersection between business and charity, Fundlife International is a hybrid organization working to create a self-sufficient solidified ecosystem for inclusive wealth creation. Focusing on issues such as social justice, gender equality and education, Fundlife is fighting against the cultural heritage of extreme socio-economic inequality and the root causes of individual dependency in impoverished communities.
"FundLife International is pleased to participate in this year's Build Earth Live event," says Kyle Viring of Fundlife Development & Strategic Partnerships. "Our hybrid organization involved in disaster preparedness and recovery through sports and leadership programs also rely on an open collaboration model to help youth segments in multiple continents from all walks of life. We are eager to see this year's ambitious and creative designs."
About Fundlife
Following the devastation of Typhon Haiyan in the Philippines, Fundlife and UNICEF Philippines formed Football for Life, a program to provide help for children affected by the disaster. Using football as a fun way to engage the displaced children, the program offers a safe space and opportunities for friendship, but importantly also offers the children mentorship and a chance to grow. Currently shortlisted for the Beyond Sports "Best New Project Award," an award that promotes, supports and rewards the best projects across the globe that are using sport for positive social change, FundLife's Football for Life program was selected from a pool of over 350 entries from 60 countries, and is the sole remaining nominee for all of Asia.
Nathan Doughty, Asite Chief Operating Officer says, "We are excited to bring FundLife into the Build Earth Live team. I am looking forward to seeing how their inspiring approach to community outreach informs the design briefs to which our architecture, engineering, and planning professionals work."
About Build New York Live
Build New York Live, a 48 hour global BIM competition powered by Asite and sponsored by Vectorworks, is the latest event in the Build Earth Live series. The world's premier collaborative openBIM event brings together design professionals and experts from across the globe to create the most elegant and effective solutions based on a design brief for an internationally recognized site. Teams are invited to showcase the best use of BIM for 48 hours and are free to use any interoperable technology which they will publish online to a public cloud collaboration site.
About Asite
Asite has successfully powered six Build Live events since 2008. A specialist in project operation solutions for the architecture, engineering and construction industries since 2001, Asite is an industry leader in Project Lifecycle Management and Building Information Modeling (BIM), Asite is not just engaged in AEC, but emerging in other industries such as biopharma, education and healthcare. Since 2001 Asite has since been used successfully on thousands of projects. With over 145,000 registered users from 300+ key organizations including the Environment Agency, London Underground, BAA, Laing O'Rourke, Stanhope, Grosvenor Estates, the NHS, Irish Treasury and the Berkeley Group.
Observers can view all of the designs submitted by the teams during the live event in real time on September 21st, and read all about past Build Live events at http://www.buildearthlive.com/newyork.
With thanks to headline sponsors Nemetschek Vectorworks. http://www.vectorworks.net/
Asite Insights in your inbox.
Sign up for product news and our latest insights published monthly. It's a newsletter so hot, even global warming can't keep up.