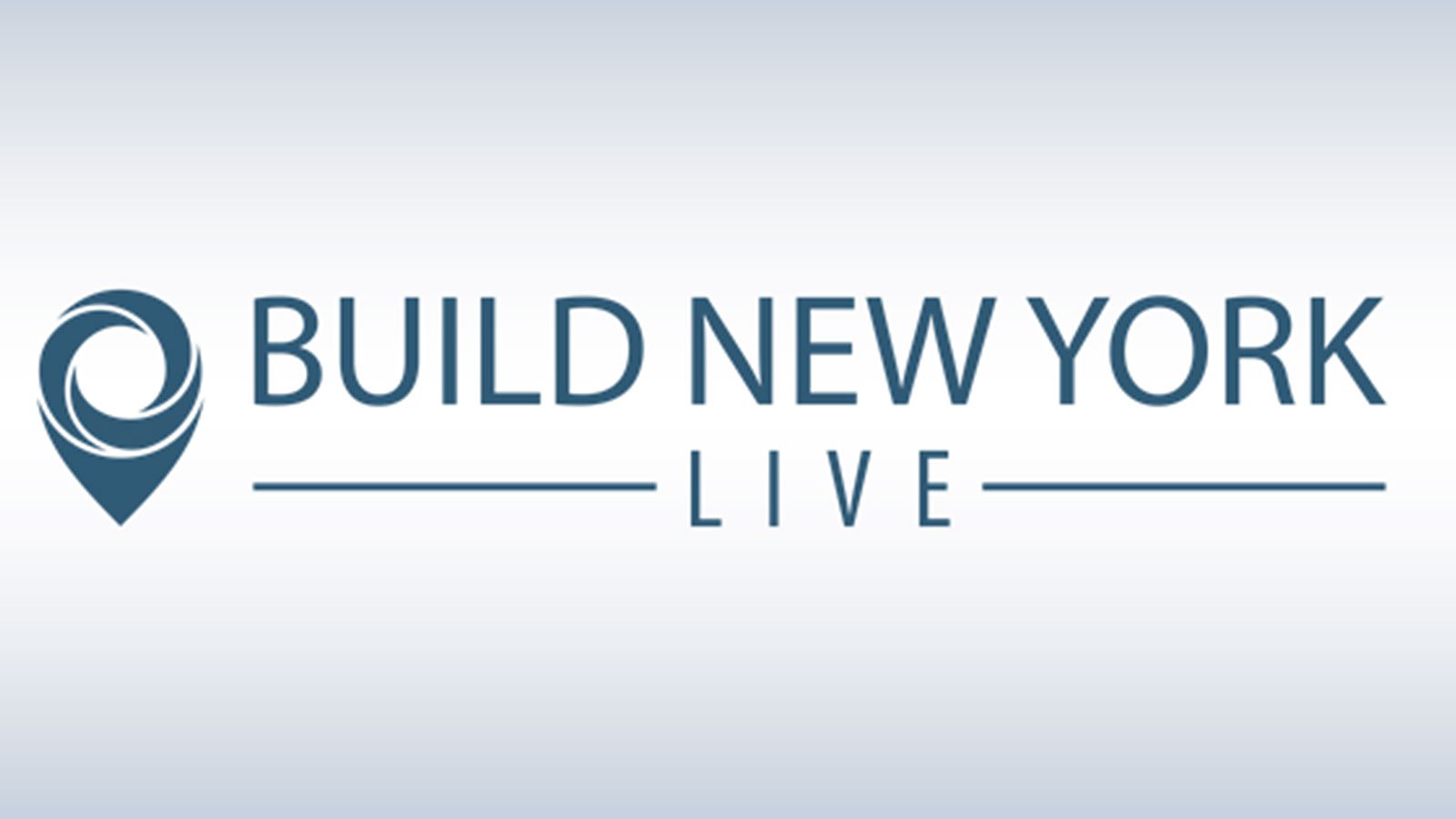 New technology is revolutionizing the way buildings are designed and how the public can be engaged in the process. By using the power of collaborative working in the cloud and international developments in interoperability, Build New York Live will demonstrate the power of these new paradigms for architecture, engineering, planning and construction. Through cloud-based collaboration the event is open to worldwide participation. We are delighted to announce our esteemed judging panel who are globally recognized in the
international BIM world.
Richard Garber, AIA
Partner/GRO Architects
Richard Garber, AIA, is Director of NJIT's School of Architecture, and a tenured Associate Professor. His work uses computer simulation and computer numerically controlled (CNC) hardware to generate innovative design, construction, and assembly solutions. He is also a partner in the New York City-based firm GRO Architects. Garber and his partner at GRO, Nicole Robertson, were each named in Dwell magazine's "32 new faces of design" in the December 2010 issue, under the heading "bright young things". The firm's urban infill prototype, PREttyFAB, won an AIA Merit Award in 2009, a 2010 PCI Design Award in 2010, and was named "Project of the Year" by the Jersey City Redevelopment Agency that same year.
In 2013, the eNJoy House, NJIT's entry in the 2011 Solar Decathlon in Washington, DC won a PCI Sustainable Design Award as well as an honorable mention in the single-family house category.
In April 2009, Garber was a guest-editor of Closing the Gap: Information Models in Contemporary Design Practice, an edition of Architectural Design published by John Wiley & Sons. In 2007,
GRO Architects, won re: Construction, a design competition curated by the Lower Manhattan Cultural Council and sponsored by the Alliance for Downtown New York. Fabricated at NJIT, the resulting work, "Best Pedestrian Route," was installed at the corner of Broadway and John Street in Lower Manhattan.
In 2008, the same project also won an AIA New York Merit Award and a New York Designs Award from the Architectural League of New York. His new book, BIM Design: Realizing the Creative Potential of Building Information Modeling was published by John Wiley & Sons August 2014.
George Mokhtar
Associate Director - Turner & Townsend
"George is an Associate Director at Turner & Townsend, responsible for defining, implementing and controlling BIM processes for global projects in addition to developing Turner & Townsend's BIM offer.
George has specialist skills and knowledge including open source BIM, model analytics, validation and information management. George currently oversees the deployment of advanced BIM processes and collaborative workflows on projects and programmes in property, infrastructure and natural resources projects across the UK, US, UAE and Africa, specialising in megaprojects."
David Philp MSc BSc FICE FRICS FCIOB FCInstES FGBC
BIM Director – EMEA&I AECOM, Chair Scootish Fututre Trust Bim Delivery Group
David graduated in the early nineties and straight away joined Balfour Beatty as a Graduate Engineer; he advanced through the company becoming Director of Technical Services and latterly BIM Programme Director.
David is now Director BIM at AECOM. David's enthusiasm lies in highlighting the potential of new technologies and how we interact with them to bring added value to our customers and unlock new ways of working throughout the entire life-cycle. David is passionate about our industry and perceives BIM as being a catalyst for reform.
He is also chair of the BIM2050 and various BIM4 working groups. He still lives in Scotland and his hobbies include photography and collecting air miles. He is a Professor at Glasgow Caledonian University.
Nathan Doughty
Chief Operations Officer, Asite
Nathan has been delivering cloud solutions for construction for 18 years. He spent 6 years on the board of BuildingSMART, and was closely involved in the development of the IFC standard. Nathan was part of the BSI working group which developed the British Standards for Collaborative BIM - BS1192 and PAS1192, and cofounded the Build Earth Live series of global Collaborative BIM events in 2008. He joined Asite as CTO in 2002 and led the initial development of the Asite platform before taking the COO role in 2006.
About Asite
Asite's cloud technology gives everyone involved in construction projects access to key information online. It allows for increased collaboration, fewer mistakes, reduced rework, and time and cost savings. Asite's Adoddle platform allows firms to store and manage all project data in one central and secure repository. It also enables customers to fully customize the structure of their content with highly controlled access and rich configurable workflows to allow project controls. The Adoddle platform is used by leading architecture, engineering and construction firms as well as property owners worldwide to manage their largest and most demanding capital investment programs.
Adoddle helps people manage their projects and supply chains collaboratively, accessing the information they need, when and where they need it. It enables AEC companies to measure and track capital projects and asset operations.

Asite was founded in 2001 and is headquartered in London's Tech City in the UK, with North American operations based in New York, and regional offices in Australia, India and South Africa.
For more information
please visit http://www.asite.com
This is the 7th "Build Live" event in the Build Earth Live series founded to promote Collaborative BIM awareness in the AEC community. We are calling out to all you collaborative BIM gurus, whether you are a BIM novice, BIM expert, or simply an observer sign up and take part in our Global Build Earth Live events.
http://www.buildearthlive.com/
Contact Information
Lisa Murphy
ASITE
http://www.asite.com
+44 2077497887
Asite Insights in your inbox.
Sign up for product news and our latest insights published monthly. It's a newsletter so hot, even global warming can't keep up.