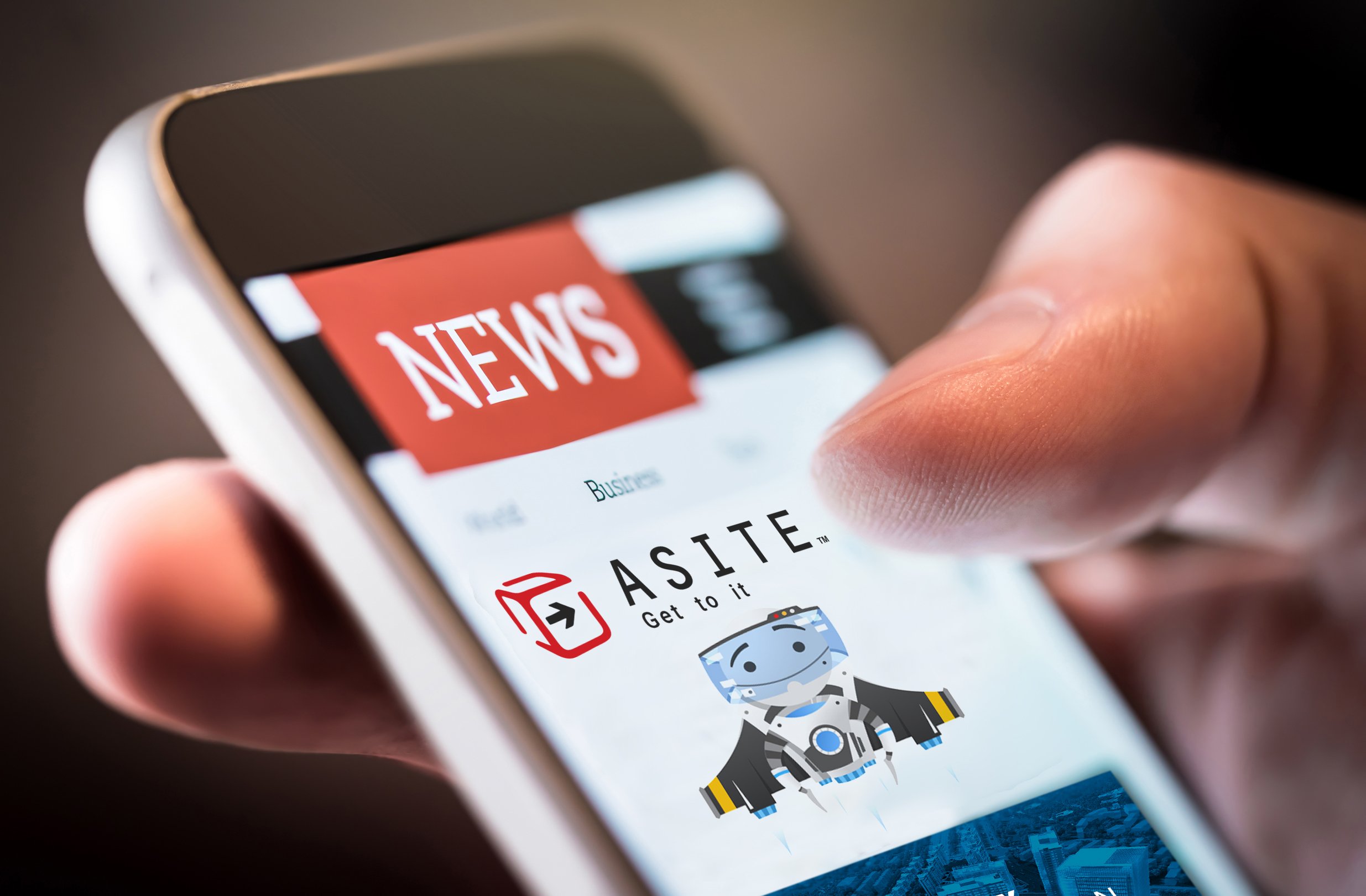 Tracey Saunders, Sales & Marketing Manager at Asite details collaboration in the cloud…
Steve Jobs loved the discipline and productivity of small teams. In an interview with Fast Company, Apple CEO Tim Cook was asked how he keeps Apple effective, fleet and non-bureaucratic. Cook said "It's harder and you are fighting gravity… We've turned up the volume on collaboration because it's so clear that in order for us to be incredibly successful we have to be the best collaborators in the world."
Poor collaboration has set many government projects on a path to failure, often with legal disputes and exploding costs en route.
One of the largest disasters was of course the NHS IT program that cost around £10 billion, but the same problems with collaboration sap time and money from many construction projects.
Troubled projects often seem like chaos, and it's a fitting description. Chaos theory shows that surprising complexity can emerge from very few, simple rules. This means that even if a project launches with a good plan, the right direction and the right contracts, it will often go badly off course. The only way to keep it on track is by maintaining seamless collaboration and complete clarity from start to finish, so the inevitable array of problems can be killed quickly.
It's often easy to see in hindsight that a lack of collaboration was key, but the solution is to enable the team to work together in the cloud from the start. This doesn't just avoid problems, it enables greater productivity, smarter solutions and a less stressful environment.
Adoddle is the cloud-based collaboration platform used by many of the most challenging projects, from London's Leadenhall building (the cheese grater) and Heathrow Terminal 5 (the UK's largest free-standing building) to the £20b Crossrail project.
Adoddle has quickly become the collaboration platform for many of the world's largest infrastructure projects, from Dubai International Airport to major rail infrastructure projects in Sydney and Hong Kong.
Stop waiting for information
There is no secret to Adoddle's success. It simply uses the cloud to solve the age-old problems of collaboration. Like a chain of people all waiting for information from each other before they can proceed with the next task. With Adoddle, everyone can access all the information they need in the cloud, at any time, from any location. This also reduces risk as everyone accesses the full original information.
During the construction of New York's Citygroup Centre, key joints designed to be welded were instead bolted. Experts predicted that a storm could topple the building, damaging 100 city blocks.
Stop email killing your productivity
Email transformed productivity when it first arrived, and has been gradually diminishing it ever since. We have all felt the frustration of dealing with endless emails instead of getting things done, and struggling to find the files we need. Email is a terrible way to store and organise information, with endless strings of comments and attachments, but few clear action points.
Adoddle converts this chaos into highly organised information, with clear tasks and deadlines assigned to specific people. Many of us are tied to email like a ball and chain, and copying information into other applications can be a chore. To get around this,
Adoddle adds a button to outlook, to quickly transfer information, so a monstrous string of emails becomes an actionable list of tasks. The same Adoddle button appears in Word, Excel and Powerpoint, to quickly send files to Adoddle, where they can be shared, discussed and attached to tasks.
Get control through clarity
Another big nail in the coffin for chaos is the ability to see exactly what's happening at all times. Weekly or monthly reports from contractors are fine as long as they are always positive. Otherwise finding and fixing the problem or isolating the bottleneck is a tough task, particularly when contractors reports may be designed to hide them. With Adoddle, the project manager can see the progression of all files, forms, tasks and models and all the relevant conversations.
A customisable dashboard enables a high-level view of progress at a glance, and when there's a problem it's easy to drill down and identify it, before it becomes a bigger problem. Just as everyone on the project knows what they need to do and by when, project managers know what's causing delays and who to call, without having to trawl through any ambiguous reports.
Collaborate better, for smarter solutions
Saving time, money and stress are the obvious advantages of a cloud platform like Adoddle. But the most valuable advance is that it enables more seamless multi-disciplinary collaboration. Ideas are shared more freely, which invariably means smarter, faster solutions. Steven Johnson, author of 'Where Good Ideas Come From' spent five years researching the subject. He found that the great driver of innovation has been the historic increase in connectivity and our ability to exchange ideas with other people.
When Elon Musk floated the idea of a hyperloop – a 1200km/h train operating in a vacuum tube – hundreds of engineers from firms like Boeing, Airbus and NASA began collaborating in their spare time to make it happen. Construction on a 5km public hyperloop in central California is due to start next year. Through fluid, multi-disciplinary collaboration, these teams from different companies and locations are taking on challenges that most established companies would shy away from.
Cloud-based collaboration enables information and ideas to flow faster. People can access files directly, without bothering or waiting for someone else. The project manager has complete clarity and with it the ability to quickly identify and kill problems. And most importantly, everyone involved can contribute more, achieving greater success as a team.
Visit asite.com to start working faster and smarter with Adoddle.
Tracey Saunders
Sales & Marketing Manager
Asite
Tel: +44 (0)207 749 7880
tsaunders@asite.com
Asite Insights in your inbox.
Sign up for product news and our latest insights published monthly. It's a newsletter so hot, even global warming can't keep up.