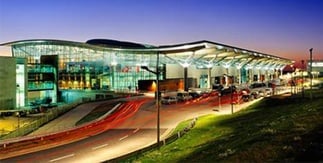 Imtech, after taking into consideration a number of other popular solutions, finally found its ideal Cloud Solution CDE in Asite's Adoddle. As a modern, leading-edge technical service provider, Imtech knows how important digitisation and cloud software are for the future success of their business. With the explosion of Big Data, IT Security, IT Costs, Data accessibility, and an initiative to reduce one's carbon footprint, many companies like Imtech have made the revolutionary shift towards an Information Management Systems within a digital Common Data Environment.
About Imtech:
With over 20 years of market experience, 2500 employees, and a 2016 turnover of circa £330m, Imtech is one of the largest, most successful, independently-owned and managed technical service providers in the UK and Ireland.
Imtech focuses on operational excellence through the design and delivery of innovative and resilient solutions.
They are involved in a number of ambitious projects such as the development of 207-2011 Old Street's nine-stories office-accommodation (undertaking the full mechanical and electrical services installation across all floors); The development of The Centre for Sustainable Chemistry at the University of Nottingham (a brand new carbon neutral laboratory) and the redevelopment of the Western International Market in Southall, West London (delivering the largest Solar PV array in London).
Solution Overview:
When Imtech needed a secure, PAS1192 compliant, cloud platform that had the ability to easily share documents, replace site servers, and manage tendering applications, Asite stepped in to provide the company with its solution: Adoddle
Since then, Imtech has stated that Adoddle has significantly simplified their internal tendering processes. Adoddle has provided a centred system that is able to structure responses and offer a transparent and fare source of information. Even with features such as instant bid comparison, the platform offers the capability of reducing administration procedures. Imtech has also strongly benefitted from the use of Adoddle's QR coding feature that allows construction companies to fill the gap between the physical and digital world. QR codes are printed on site drawings and can be scanned with any smartphone or tablet to ensure that the document used, is the latest and correct version. Imtech affirms: "This was a core, early objective for our site team to bridge the gap between the digital representation and physical drawing used on site. The site teams can now ensure that they are always using the latest information without having to walk back to site offices to check registers."
Imtech has now signed an Enterprise agreement with Asite to use Adoddle in all of their future projects.
About Asite:
Asite's cloud technology gives everyone access to key information online. It allows for increased collaboration and fewer mistakes, delivering huge time and cost savings. Asite's Adoddle CDE platform allows firms to store and manage all project data in one central and secure repository. It enables customers to fully configure the structure of their content with highly controlled access and rich workflows.
The Adoddle platform is used worldwide by leading architecture, engineering and construction firms, as well as property owners to manage their largest and most demanding capital investment programs. Recently, Asite has expanded in providing services for the Retail industry and the Public Sector.
Asite was founded in 2001 and is headquartered in London's Tech City in the UK, with North American operations based in New York, and regional offices in Australia, India and South Africa.
To found out more please visit: www.asite.com
Asite Insights in your inbox.
Sign up for product news and our latest insights published monthly. It's a newsletter so hot, even global warming can't keep up.