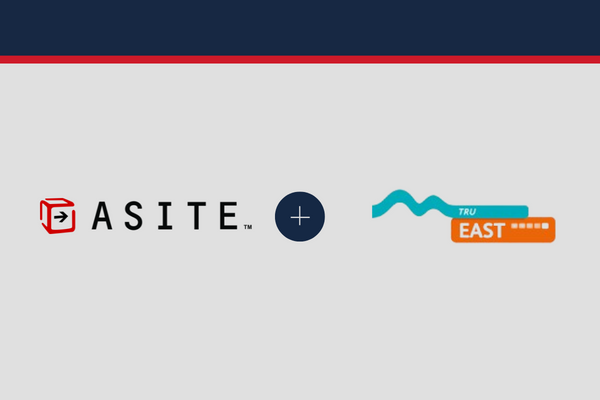 The Asite Platform has digitalized project processes and connected data across the multi-billion-pound program
Manchester, UK (June, 2022) – Asite, the world's leading data platform for the built environment, is proud to announce its partnership in the Transpennine Route Upgrade (TRU) program. This system of railway improvements will bring better connections in the North between Manchester, Huddersfield, Leeds, and York.
TRU is a transformative, multi-billion-pound railway program that will bring more frequent, faster, and greener trains. The 70-mile Transpennine railway, which serves 23 stations, crosses over and dips under dozens of bridges and viaducts, moves through six miles of tunnels, and passes over 29 level crossings. It will support economic growth in the North and deliver real benefits for passengers and communities.
The work is funded by the Department for Transport and delivered by Network Rail through dedicated alliances and project teams. Several organizations make up TRU, and each one plays a crucial role in making it a world-class operation.
Asite's partnership with TRU started in 2020, and it continues to thrive today.
TRU uses the award-winning Asite Common Data Environment (CDE) to standardize, integrate, and manage its data, alongside the Asite Contract Management solution to manage the alliance's contracts. In addition, the Asite Tender Management solution was recently implemented to optimize TRU's supply chain processes.
Richard Harrison, Director of Customer Success at Asite, said:
"Our partnership with the TRU team could not be stronger.

To date, we've helped the team deliver significant improvements across the North of England as part of the TRU program. We have supported their data management at all levels, from transforming their offline process using custom forms to integrating financial data between alliance partners.

The team at TRU are a perfect example of keeping at the forefront of digitalization and evolving their processes, introducing technology to meet demand and ease the burden of managing and delivering a vast project.

As the TRU program continues, we're looking forward to supporting the project team in creating and delivering a world-class railway system."
Colin Bagley, Business Systems Lead at TRU East Alliance, said:
"The Asite Platform is a key component of our business systems strategy which strives to create world-class, shared, and interconnected systems that serve the common interests of all Alliance partners.

It has been particularly refreshing to work with a partner who remains committed to the programme long after a contract has been signed, The Asite team have remained fully engaged throughout."
Asite's partnership with the TRU alliance will see the Asite Platform drive improvements to the TRU program as well as increase collaboration, streamline processes, and cut through unnecessary complications.
TRU is speeding up journeys by upgrading and remodeling tracks, installing new signaling systems, and upgrading railway bridges.
The whole railway route will also be electrified. This will enable greener trains to run, reducing the railway's carbon footprint and improving air quality. In addition, TRU is looking at opportunities to run more freight trains on the route that move critical goods by rail—helping to take lorries off the roads.
Key stations are also being upgraded to improve passengers' traveling experience and create more accessible stations.
Asite will work alongside the TRU team to ensure they achieve project excellence, providing them with the tools needed to deliver this necessary and transformative work plan.
To find out how your project or organization could benefit from using one of the construction industry's most secure cloud platforms for building and maintaining assets, please contact sales-ukeu@asite.com or call +44 20 4579 0736.
---
About
Asite
Asite is the world's leading data platform for the built environment, helping organizations come together, plan, design, and build with seamless information sharing across the entire supply chain. 
Founded in 2001, the Asite Platform has been used widely across the globe as the go-to- project management platform for complex, capital projects, including Dubai International Airport, Thames Tideway, and Australia's Bushfire Recovery Program. 
Today, more than 62,000 organizations, including Laing O'Rourke, Goldman Sachs, Transport for London (TfL), Aldar Properties, and the New York City Metropolitan Transportation Authority (MTA), utilize Asite's cloud-based Data Platform with their 127,000 projects and over 53 million files.   
Asite is headquartered in London with regional offices in New York, Houston, Amsterdam, Riyadh, Dubai, Sydney, Hong Kong, and Ahmedabad.  
For more information, visit www.asite.com.   
About TRU
The Transpennine Route Upgrade (TRU) is a truly transformative, multi-billion-pound railway programme that will bring better connections in the North between York and Manchester, via Leeds and Huddersfield.
TRU will transform this line into a high-performing, reliable railway for passengers. The upgrade will bring more frequent, more reliable, faster, greener trains. The size of the project does mean that there will be planned disruption to services so the work can go ahead, however, we are still very much committed to keeping passengers moving on a train as often as possible, in comfort and on time.
The programme is funded by the Department for Transport and delivered by Network Rail, through dedicated alliances and project teams. There are a number of organisations that make up TRU, and every one of them plays a crucial role in making it a world-class programme.
We also work in close collaboration with train operators TransPennine Express and Northern, freight operators, several combined authorities across the region, as well as the members of our supply chain.
For more information about the TRU project, click here.
Project Gallery: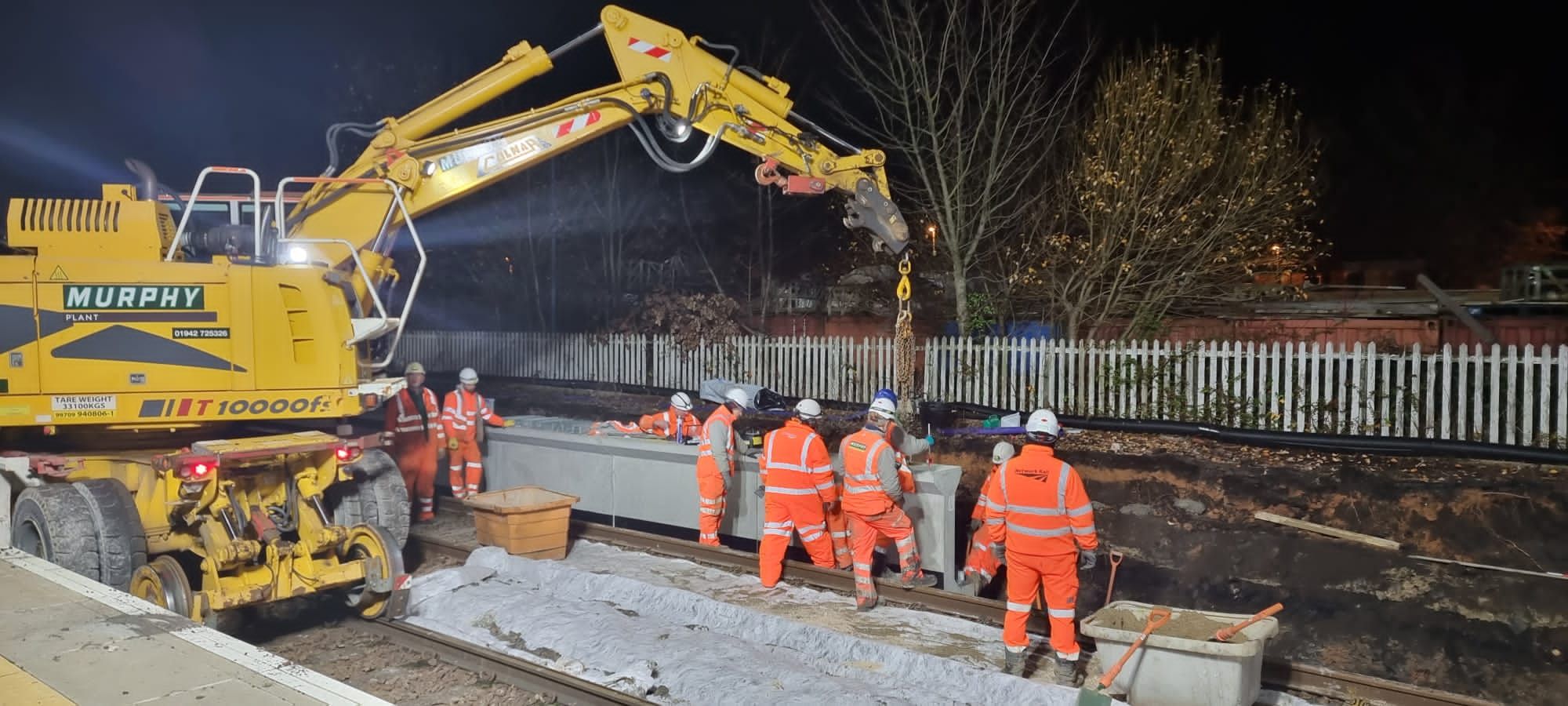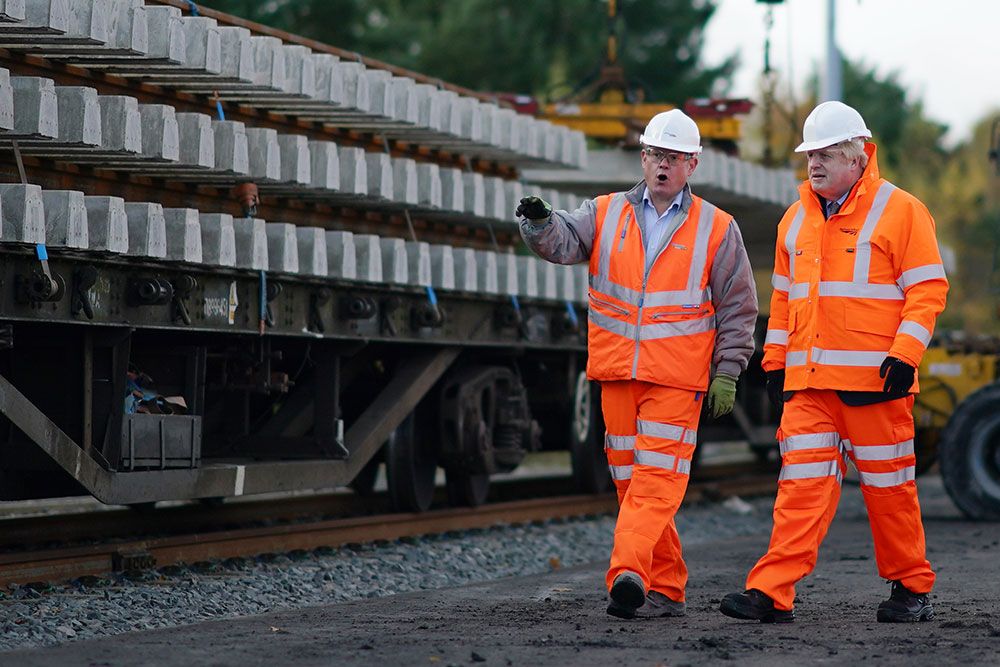 *Images Courtesy of TRU Alliance East
Asite Insights in your inbox.
Sign up for product news and our latest insights published monthly. It's a newsletter so hot, even global warming can't keep up.