Digital transformation looks to harness the possibilities and opportunities of new technologies to create new ways of working. As outlined in our previous blog, while the Covid-19 pandemic has disrupted the adoption of many technologies, it has significantly accelerated the development of others. In many ways, this acceleration was borne out of necessity as weaknesses in our ability to adapt and respond were exposed and we found ourselves in urgent need of digital tools to support our new circumstances.
With the majority of organizations across industries looking to accelerate their transformation efforts and increase investment, we are likely to see the adoption of new technologies in a few key areas that correspond with our new ways of working and living.
Here are the top five technologies supporting our new normal:
Cloud Computing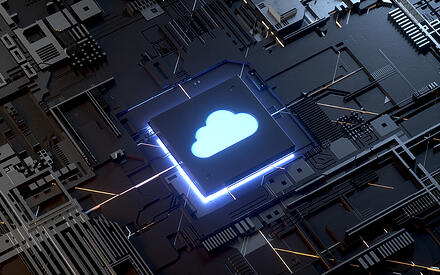 Cloud computing is regarded by many as a catalyst for digital transformation. By moving data from proprietary hard drives or local storage devices to remote databases enabled by the internet-based servers, businesses can better manage the administration required to streamline processes, improve productivity, optimize costs, and enhance customer digital experience.1
With regards to the pandemic, it has been said that only cloud platforms can provide the required agility, scalability, and innovative capabilities required for this transition.2
Research from Cloud Industry Forum (CIF) highlights the pivotal role of cloud technology throughout the crisis, noting that 91% of decision-makers said that the cloud formed an important part of their digital transformation; 40% regard it as critical.3
---
5G and Connectivity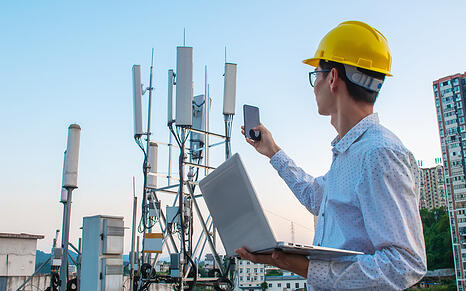 With increased at-home working and virtual collaboration as a result of lockdown measures, alongside related trends like streaming and e-commerce, reliable connectivity is more important than ever.
Eyes were already on 5G network deployments in countries like China but its use cases have become even more apparent in the past year. The fifth generation of mobile internet connectivity offers download speeds of up to 20 times faster than previous iterations and allows more devices to access the internet at the same time.
As network and telecom companies have been forced to develop new networking infrastructure to support increasing data demands, 5G deployment has been a key component.4
---
Big Data Analytics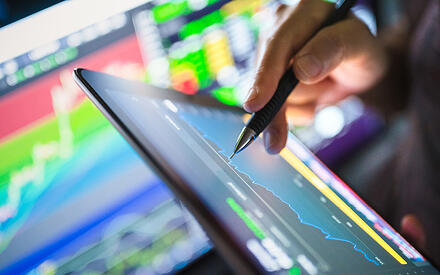 To say that data and analytics is a vital factor in the success of business today is almost redundant. Mastering how we collect, analyze, and use the vast amounts of data we receive from an increasing number of touchpoints is the key to gaining a strategic business advantage.
As noted by Douglas Laney, VP analyst at Gartner, "a company's ability to compete in the emerging digital economy will require faster-paced, forward-looking decisions."5
Therefore, the ability to identify and harness valuable data and use analytics to derive actionable insight is essential.
Additionally, the extraordinary and mounting volume of data generated as a result of the pandemic has led to innovation in studying big data analytics and highlighted the need for a better and deeper understanding of how analytical tools can be used to better anticipate and respond to unforeseen 'black swan' events and risks.6
---
AI and Machine Learning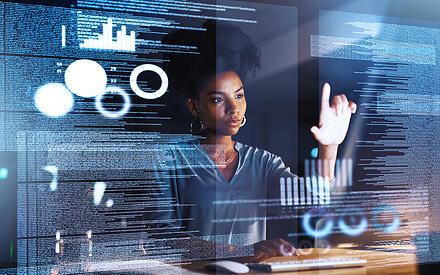 A natural progression from conversations about the power of data is the potential of artificial intelligence (AI) and computer intelligence – namely, machine learning.
The pandemic has seen organizations and governments rapidly adopt and deploy AI at scale to create solutions to stop the spread of the virus.
Similarly, businesses are using machine learning algorithms to update demand patterns, reconsider supply chains, build scenario plans around resource needs, and enable automation in factories and other industry settings where workers may need to distance and have fewer people on-site. 7
The increasing volume of data that we continue to collect means that AI will be more efficient and machine learning algorithms will be better informed.
---
Advanced Sensors and Predictive Maintenance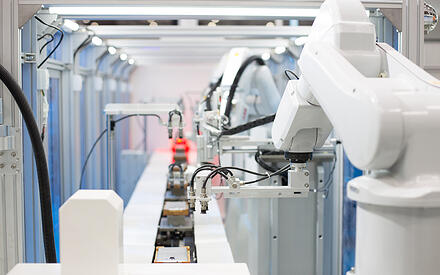 Predictive maintenance uses smart sensors and data analysis tools to monitor in real-time the performance and conditions of equipment, such as temperature and wear and tear, to detect anomalies or possible defects. This proactive maintenance means that issues are identified before breakdowns or malfunction occur, avoiding costly downtimes.
Our capacity to respond to crises is a key point of focus at the moment and a fundamental component of digital transformation. Predictive maintenance and the use of advanced sensors supports resilience by affording us a better understanding of how valuable systems work and when they will fail.
Conclusion
The shift to a more digital way of doing things has been reinforced by the pandemic, accelerating technology adoption. These technologies have seen increased interest and investment due to necessity rather than hype. But while these changes may have been immediate actions in response to an immediate issue, they could be translated into longer-term digital transformation strategies.
[1} Eurovante [2] McKinsey [3] Cloud Industry Forum [4] RCR Wireless News [5] Gartner [6] Sheng, J et al (2020) [7] McKinsey