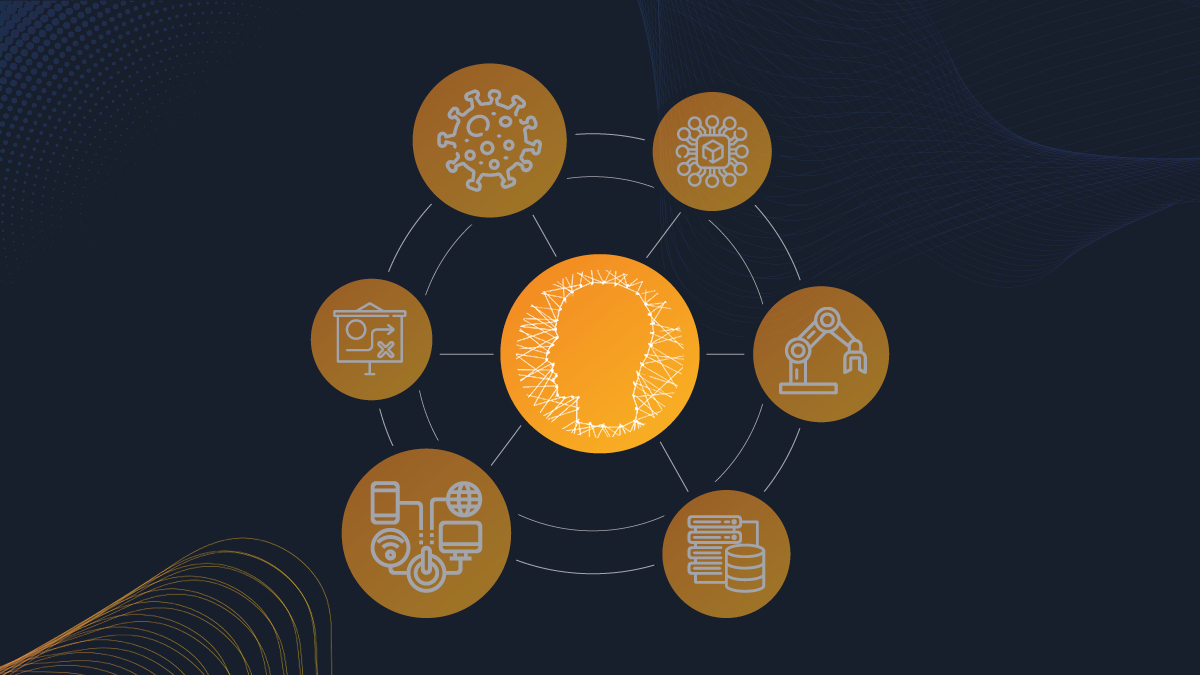 This blog was published in conjunction with Amodal.
Digital transformation can mean many things. Perhaps, the most obvious is its ability to boost productivity. This is the benefit most touted and championed by Rob Clifton, Asite's Chief Operating Officer. Here he explains why digital transformation shows great potential to boost efficiency throughout the construction industry.
Digital transformation can mean many different things to different people. Yet, at its core, digital transformation is all about increasing productivity and efficiency.
It's not just a buzzword for business, but it applies to how we live our normal lives. With technology, we are able to digitally transform the way we do things. Start with the example of how most of us have moved from a paper map to a smart, online one (Citymapper), or how we order food or bank via an app. Monzo is another brilliant example of a user-friendly interface that makes our lives easier.
In fact, the whole premise of digital transformation is to simplify and streamline tasks. So, when we think of complex construction processes, the potential impact of digital solutions is huge.
---
Overcoming Scepticism in Construction
Based on experience, many of us in the industry believe digital transformation shows great potential for construction. This belief is reinforced by numerous papers that have been published by bodies around the globe, most notably by the global management consultancy, McKinsey.
However, as many of us are aware, a huge hurdle is the construction industry's reticence to embrace this big change that digital could bring to the industry. This scepticism has meant construction hasn't been able to fully reap the benefits, even though digital could open up a new frontier for the industry. By comparison, the manufacturing sector has become hugely digitised over the years and is witnessing the benefits because of it.
For example, I experienced the inefficiencies of analogue working in the early stage of my career. I was required to carry lots of paper sign-off documents to and from a site office. I remember saying to myself: There must be a more efficient way of doing this!
The likes of information management systems are streamlining this inefficiency. One of the most compelling technologies in this respect is a Common Data Environment (CDE). A CDE is about having one place where built environment data is held. Users can subsequently access it based on their security roles. This is just one branch of the digital transformation tree – there is so much available for the taking.

Putting the End-User First
As the digital transformation process evolves, companies are using data extensively to boost productivity. Yet there are obstacles to overcome for digital transformation to reach its full potential.
Right now, the challenge is to connect the ideals of technologists with construction personnel. There's so much construction tech at our disposal, but the deployment and use are still low in comparison to other industries.
To advance digital transformation, deployment must be a key focus going forward. Implementation can't just be within the remit of a company's technical directors and CIO, as these people already know how to use digital solutions. It needs to be filtered down and out across the industry's horizon. Otherwise, if it isn't deployed correctly, progress will be slow and the full benefits will never be obtained.
A key focus here is the end-user. The end-user should be able to digest data in a way that is easy for their job, which is a narrative we should promote. An example would be a site engineer who is setting out a piece of work. They need to be able to consume the data in a way that will help them complete a task, having the information they require at hand without the need to search and dig for it.
To a degree, tech companies will have to assume some level of responsibility in order to facilitate this. To achieve this, it is important to understand each person's needs to see how the technology can improve the way they work. At Asite, we draw on user stories to inform every feature we build. Going into this level of granularity ensures the technology fits the person and process.

What Does the Future Hold?
Let's face it, the construction industry is fast-paced. When you work in construction, you are constantly going from one project to another project. This can make things very decentralised. It also doesn't leave a lot of time for reflection and learning, as there is pressure to move to the next job.
It is interesting to note that the pandemic has given many in the industry time to slow down and embrace learning new technologies. Many companies have used this gap to think about what they are doing and where they want to go. Whilst this won't lead to immediate deployment, it has certainly got a lot of companies thinking about their digital transformation.
Looking to the future, the next step is maximising the penetration of technology and enabling digital transformation across the industry.
For true digital transformation, we can't just focus on a few companies; everyone – from the field to the back-office – needs to be brought along the way. If the tech isn't easy to consume, we can't expect large-scale adoption. What's critical is to make sure the technology is desirable. If not, I fear successful deployment will exist only as an ideology.
Take the Next Step

—Do

wnload Your Ultimate Digital Transformation Guide
Asite Insights in your inbox.
Sign up for product news and our latest insights published monthly. It's a newsletter so hot, even global warming can't keep up.