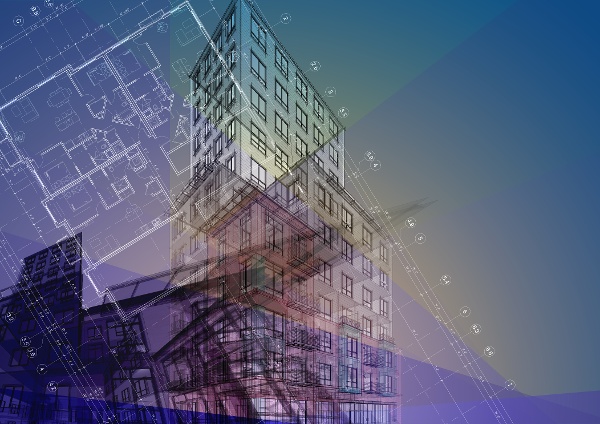 Predominantly made up of the ISO 19650 suite of standards, the UK BIM standards framework was developed to outline the recommended collaborative processes for effectively managing information for all types of assets in the Built Environment—building, infrastructure, and the systems and components throughout the asset lifecycle.
Focusing on creating good quality, secure, and interoperable data, the suite of standards details the best practices for information management within the AECO industry. The framework is supported by key construction bodies worldwide.
This year, several changes to the standards that make up the UK BIM Framework have been introduced. These changes are not aimed at introducing new hoops to jump through. Instead, they seek to enhance what we currently have, deal with industry challenges, and improve the understanding and use of the standards framework to improve project data management.
Here are three of the key changes that have been introduced:
1.

From 3D Models to Information Management:

A Wider Scope for ISO 19650-4
Further completing the ISO 19650 series, ISO 19650-4 was released and made publicly available in August 2022.
The new standard provides a much broader scope of information than its predecessor, BS 1192-4. It looks at information generally, focusing on all types of information surrounding the model—Project Information Model (PIM), Asset Information Model (AIM), structured output, and verified output—rather than simply focusing on just the 3D model.
With this level of standardization and quality control, check-in verification can be automated—allowing projects to verify against information requirements set out at the start of the project.
The standard outlines a detailed process and criteria for decision-making about each individual information exchange to ensure the quality of information.
It also reflects the growing sentiment that the alliance is moving away from a focus predominantly on 3D models to information management.
Solutions already exist to aid projects in meeting this new requirement.
Environment Agency (EA)—an executive non-departmental public body that works to create better places for people and wildlife and support sustainable development—used Asite to develop an "employer's CDE," according to the Centre for the Protection of National Infrastructure. Here, information is automatically verified, extracted, transformed, and loaded to the wider department's enterprise systems while ensuring information security.

This transformed the EA's processes from manual data checking and adding to systems to automated data verification and data. Once data is imported from external CDEs to the client-side CDE, it does not move to the structured data store until verification again requirements is complete. This boosts EA's confidence in their information and ensures their work uses the most up-to-date and accurate data.
---
2.

Right Information

,

Right People

, Right Time, Right Quality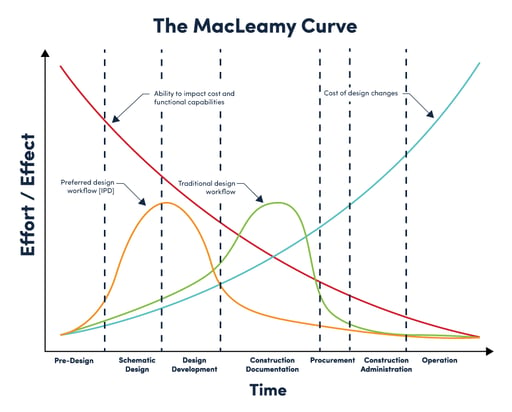 One of the most fundamental aspects of the ISO 19650 suite of standards is ensuring the right people have the right information at the right time.
Currently, information is often exchanged late in the process, or the same information is repeatedly exchanged regardless of if it has been changed or updated.
Included in ISO 19650-4 update, the UK BIM standards framework is now setting out criteria to say when information should be reshared. It emphasizes ensuring information is exchanged when it is in a coherent state, early in the delivery stage, and when changes have been made.
This new update does not change anything related to ISO 19650-2 or ISO 19650-3, instead adds emphasis that information quality and content must be considered when sharing information.
This update highlights the fundamentals of why projects set out to adopt BIM standards—early collaboration, early feedback, and identifying and removing risk. By adopting this approach, projects can reduce costs and prevent delays, especially when considering the MacLeamy Curve, which shows that the further you are through the design process, the higher the cost of design change.
---
3.

FLEX

19

65—Making Standards More Accessible
The UK BIM Framework standards are made up of multiple separate standards—ISO 19650-1, ISO 19650-2, PAS 1192-6, etc.
The information management mandate states that to conform to and use the UK BIM framework, projects need to comply with its standards. This has led to frustration, confusion, misinterpretation, and difficulties as organizations at different asset lifecycle stages and across the supply chain—architects, engineers, asset managers—struggle with what elements they need to comply with and what elements do not apply to them. Here risk, costs, delays, and waste escalate.
The new FLEX 1965 standard aims to resolve this.
The new standard provides a Method of Specifying. This type of standard pulls out the key characteristics of what it is related to. This helps support its specification or to check specifications of it for completeness. In simple terms, it explains how to apply the standards based on your role, working to improve its accessibility.
The new FLEX 1965 is a step in the right direction and demonstrates the BIM alliance is listening to this feedback and is working to make standards more accessible to all. Ultimately, the standard makes your life easier when implementing a CDE and for those wanting to procure a CDE, it provides them with the ability to better define what they are looking for.
---
Achieve BIM Best Practice with Asite
As members of the BSI Associate Consulting Programme and one of the first software companies globally to achieve the BSI Kitemark™ for BIM Software—developed to provide clarity of functionality within prescribed categories and to ensure that these functions were aligned to the international standards for BIM—Asite is part of a select group assured to consult on the BS EN ISO 19650 series of standards.
Asite has spent many years working closely with experts in the field to help develop the industry BIM ISO standards and has developed its platform in alignment with these and industry best practices. 
One of the Asite Digital Engineering team's primary focuses is their ISO 19650 consultancy to their clients. They offer implementation, compliance advice and "health checks" to ensure that projects continually adhere to best practices.
The team is also committed to facilitating the growing adoption of BIM within the construction industry. Helping to transform how we design, build, operate, and integrate our built environment and infrastructure.
Ready to discover how Asite can help guide you through your BIM journey and ensure best practice? Learn more here or contact us at sales-ukeu@asite.com or +44 20 4579 0736.
Take the Next Step—Download Our Free BIM Booster Guide
Asite Insights in your inbox.
Sign up for product news and our latest insights published monthly. It's a newsletter so hot, even global warming can't keep up.