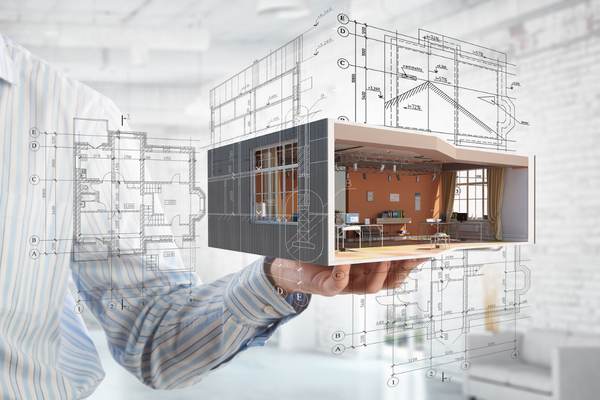 This blog was originally published on Openwage.
3D printing could change the construction industry as we know it. It offers the possibility of affordable, sustainable, unique housing and brings financial and practical benefits to the sector.
However, there are fears that 3D printing replaces people with robots and there are other concerns too. So, let's delve into the real impact 3D printing in construction may have on HR.
---
3D Printing is Making Headlines in Construction
3D printing turns designs created on a computer into physical objects. The process works by layering materials on top of each other to create a 3D object.
The technology was invented in the early 1980s in Japan and has developed rapidly in the succeeding decades. During the Covid pandemic, 3D printers manufactured PPE equipment and ventilator components out of necessity because of supply chain issues.
The pandemic highlighted the importance of 3D printing technology. It's now estimated that the 3D printing market will be worth a staggering $40 billion by 2024.
Revolutionizing House Building
Construction is becoming highly customized as more people demand unique homes built to their requirements. This contrasts with the building boom of the 1950s to the late '70s when each construction was a carbon copy of another, and design flaws were rife.
The World Economic Forum and B1M say 3D printed houses are an innovation to watch. In fact, 3D houses are already being built all over the world.
In Dubai it's expected that 25% of buildings will be constructed in some part using 3D technology by 2030, as part of Dubai 3D printing strategy.
---
The First 3D Printed House
In 2021, a retired Dutch couple, Elize Lutz and Harrie Dekker, became the first people to live in a 3D printed house. Their dome-shaped house is spacious and light, with an open-plan kitchen, dining room and living area, and a large double bedroom and a bathroom.
To make the house, a 3D printer poured cement into layers in a factory in Eindhoven. These parts were then transported to the site and constructed by Dutch building firm, Van Wijnen.
3D printing has enabled Elize and Harrie to live in their uniquely customised home, which they describe as 'safe' and 'beautiful'.
Driving the Sustainability Agenda
More than three quarters of buyers in the UK now want green homes. The good news is that 3D printing technology can help construction firms meet consumer demand.
To date, many environmentally friendly materials have been used in 3D printed homes. This includes concrete, bioplastic, soil, straw, and even rice husks.
In Italy, 3D printing firm WASP teamed up with Mario Cucinella Architects to create a low-carbon prototype house from clay.
The home consists of two dome shapes and combines the best of modern and ancient architecture. Incredibly, it took just 200 hours and only six kilowatts of power to build it.
---
Why Use 3D printing in Construction?
3D printing in house building has significant advantages. That's because it could help to address the housing shortage by making homes quicker to build and more affordable to buy.
Reduce the Overall Costs
Building a traditional house today takes an average six months, and sometimes as long as a year.
In contrast, building 3D printed homes can take just hours or days, which lowers construction costs. Homes should be more affordable, especially for first-time buyers struggling to get on the property ladder. This could create a housing boom.
Keep to Schedule Even in Bad Weather
Storms and high winds increase the chance of accidents on construction sites. In addition, poor weather costs the construction industry billions in lost man hours.
For example, when the 'Beast from the East' cold weather front hit the UK in 2018, delays cost the economy over £1 billion a day.
With 3D printing, a large part of the construction process can take place in factories. This mitigates financial damage and reduces the likelihood of accidents.
Reduces Waste
The construction industry produces over 30% of the world's waste and is responsible for more than 40% of carbon dioxide emissions.
In Dubai, they predict that using 3D printing in construction will reduce construction waste by 60%. That's because with 3D printing, manufacturers print components to order, which decreases waste.
In addition, the materials produced for building in this way can usually be recycled. Local sourcing of materials reduces the carbon footprint of distribution and transportation.
Safer Construction Sites
In 2021/22, about a quarter of all fatal injuries at work were in the construction industry. Injuries cost the UK construction industry around £1.29 billion a year.
Technology is making construction safer, and wearable technology helps reduce health and safety risks associated with active sites. With 3D printing, fewer employees need to be present on a building site. This reduces health and safety risks, like working at heights and moving heavy materials.
3D Printing in Construction: The HR Impact
If your company isn't using 3D printing technology yet, this may soon change. According to a report from Sculpteo, 90% of businesses think using 3D printing will give them a competitive advantage.
But how will the widespread adoption of 3D printing in construction impact the HR function? Read on for insights into the impact on the industry and key things to consider:
What is 3D Printing's Impact on Jobs?
Job losses caused by 3D printing are a concern for many people. Some jobs, such as those in distribution and transportation, may become obsolete because components will be printed on demand.
However, 3D printing won't replace traditional manufacturing, instead it will complement it. This technology is a long way from being able to print every type of object, and it isn't designed to replace traditional manufacturing. In addition, 3D printing will increase the need for people with particular skills.
3D printing technology will transform the workforce, but change will be gradual. The cost of investing in new equipment, hesitancy to invest in equipment that isn't yet established, and the need to address skills gaps will slow progress.
Addressing the Emerging Skills Gaps
3D printing creates the need for specific jobs. This includes designers to create computer models, skilled technicians to maintain equipment, and teachers to train people to use new 3D printing technology.
3D printing training courses are starting to emerge to address skills gaps. Courses aim to provide people with the highly technical knowledge they need to work in this new field.
Prioritize Investing in People
Technology is constantly evolving, so businesses need to continually invest in keeping employees' skills up to date. That means learning and development budgets need to be set accordingly.
Working on your training budget for next year? You may want to think about including training courses related to 3D printing in construction.
Future-focused Employees Attracted to Employers Leading the Way
Firms that adopt 3D printing technology will have a competitive edge when it comes to recruiting the best talent.
Over half of Gen Z employees polled by digital product studio, PLAY, said they would rather work for a company that's sustainable. Using 3D printing technology reduces waste and favors sustainable materials and local production.
Technologies like 3D printing eliminate repetitive work and increase the need for a skilled workforce. Skilled work is more rewarding for employees, so firms that automate through technology are more likely to attract ambitious, future-focused talent.
Contractors May Trump Employees
3D printers are expensive and can cost currently up to $ 1 million. The cost of employing skilled workers to operate and maintain equipment further increases the cost.
Companies may look for short-term solutions before making a huge financial commitment. This could include using contract workers rather than permanent employees.
Hiring contractors affect your recruitment strategy, so it's worth bearing in mind.
Increasing Leadership Knowledge
We're in the midst of the fourth Industrial Revolution. Artificial intelligence, robotics, the Internet of Things (IoT), and 3D printing are transforming the workplace as we know it.
It's vital that leadership teams embrace new technology and understand both the threats and opportunities, so they can support the workforce to navigate this unfamiliar terrain.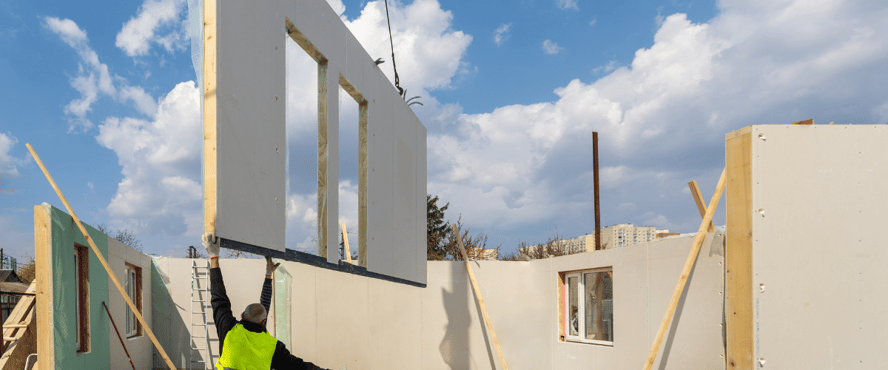 Will 3D printing Become the Default Construction Method?
3D printing in construction has an enormous HR impact, but early preparation will ease the transition. As the cost of equipment comes down and the benefits outweigh the advantages, more companies will embrace 3D printing as a technology.
3D printing has the potential to provide people with the bespoke, environmentally friendly homes they want, at a price they can afford.
The question is, will the adoption of 3D printing technology run smoothly? Or will there be a bumpy adjustment period while the workforce upskill?
Want to learn more about how you can introduce construction technology and improve your projects? Learn more here.
Asite Insights in your inbox.
Sign up for product news and our latest insights published monthly. It's a newsletter so hot, even global warming can't keep up.