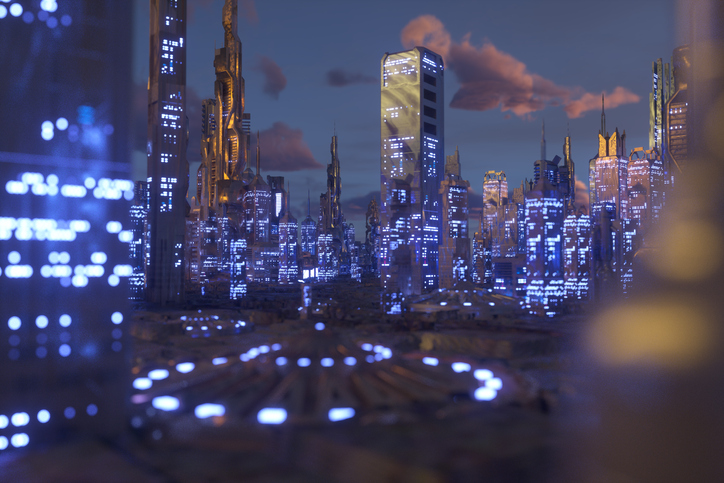 While Marvel has had a hold over superheroes for the last decade, there is a new kid on the block who is coming to the rescue.
While it doesn't have a fancy cape, intergalactic superpowers, or a hammer fit for the God of Thunder smart construction is making huge waves in taking down the villains and problems the construction industry has been battling for years.
In the UK, the Construction Leadership Council (CLC) is a bridge between the UK Government and industry organizations. They promote smart construction as "building design, construction, and operation that through collaborative partnerships makes full use of digital technologies and industrialized manufacturing techniques to improve productivity, minimize whole life cost, improve sustainability and maximize user benefits."
This new construction approach can introduce many benefits to your projects:
- Enhanced productivity
- Increased efficiencies
- Inflated profit margins
- Fewer rework and errors
- Reduction in risk
- More streamlined processes
- Better communication and reporting
As for the bigger issues the industry is grappling with, here are some that smart construction can defeat: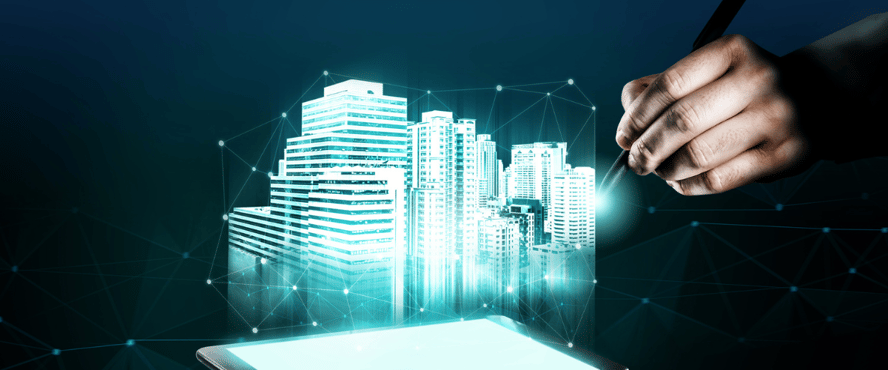 Reducing the Construction Industry's Environmental Impact with Digital Twins
With COP27 just around the corner, let's cast our minds back to COP26 and the startling message it conveyed about the immediate threat of climate breakdown and the construction industry's role.
The construction industry has been aware of its significant role in the climate emergency, but that doesn't make the stats any less alarming:
- Cities—through their construction and operation—are responsible for over 70% of annual global carbon emissions
- Buildings alone generate nearly 40% of annual global carbon emissions
However, during the summit, there were calls for one technology to be pushed to the top of the agenda to mitigate the crisis—digital twins.
Already adopted globally, with governments building digital twins of entire cities, the innovative tech helps make decisions with predictive technology built into assets. It allows asset owners or managers to assess its previous, existing, and future energy outputs. In turn, it enables them to optimize the asset in the future. Here, asset managers can target the areas performing poorly and improve their environmental output. 
---
Working to Rectify the Global Skills and Labor Shortage
Despite a strong outlook, the construction industry is grappling with some big issues.
One of the biggest causes for concern on a project is the shortage of skilled workers. According to an Asite conducted survey, 48% said they are worried about finding skilled workers.
These stats aren't surprising.   
The construction industry has been grappling with skills and labor shortages for years now. But digital and construction technology is coming to the rescue. In fact, 90% of those surveyed agree digital tools are vital for project success.
With smart construction, specific equipment and technologies can help decrease labor needs. For example, by using a drone, you can eliminate the need for a site surveyor. Or, by implementing project management software, you can decrease the time it takes to perform a host of activities, thereby making your crew more productive and reducing labor needs.
Technology can also help upskill. Yes, there is initial training involved—most of which is offered by the solution provider. But once implemented, these solutions provide workers with a whole host of new skills.
---
Bridging the Gap Between Housing Supply and Demand
The global housing supply is not meeting demand.
According to the National Housing Federation, in the UK alone, in 2021, an estimated 8.5 million people in England had some form of unmet housing need.
While plans are in place to combat the crisis, with a growing range of technology solutions designed specifically for homebuilders, smart construction also needs to be part of the conversation.
When used alongside traditional building methods, organizations can unleash new tech tools to meet demand safely and cost-effectively. Tech including:
- Modern Methods of Construction (MMC)—Here, modular homes be built faster and more cheaply than traditional homes and produce less waste. Homes can be made entirely offsite, or prefabricated components can be developed for walls, floors, and roofs.  
- 3D Printing Homes—3D printing is making its mark in the construction industry. Primarily in housing.  Here a machine printing a house, or a robotic arm produces the walls of a building. According to The B1M and the World Economic Forum, 3D-printing homes are one of the top three pieces of construction tech to watch out for. The tech has many benefits, including being cost-effective, saving time, reducing waste, and supporting sustainability.  
- Project Management Software—Construction technology is about efficiency and helping you do more with less. If you can speed up the lifecycle phases using tech, it will be much easier to stay on schedule and rely on fewer workers. The best answer is to create a Common Data Environment (CDE). It is a game changer for managing all project documents—from drawings to submittals to change orders—on a centralized, cloud-based platform
Digital Tools Are Vital for Project Success   
Smart construction is vital to overcoming modern-day challenges and ensuring project success.
If you're still not convinced, consider these stats:   
- With digital tools, McKinsey Global Institute predicts construction productivity could increase by 14%-15% within the next decade  
- MGI also suggests digital transformation could reduce project costs between 4%-6%  
- A study by Gartner revealed that 79% of top-performing companies participate in digital ecosystems. The technology research and consulting company claims partner ecosystems will be a "game-changer"  
- Deloitte's 2022 E&C Industry Outlook predicted this as the year "connected construction" would pick up the pace. They believe stakeholders from across the value chain are realizing the benefits of connected construction technologies to bring assets, people, processes, and job sites onto one platform. This makes everyone and everything work smarter, reduce downtime, optimize asset utilization and efficiency, and gain greater visibility into operations
---
Preparing for a Sustainable Future with Digitization

  
Embracing digital technologies allows you to aggregate information and gives you complete visibility over your projects.
Not only can digital platforms introduce standardization, but they can also enables benchmarking and boost collaboration—a key factor the construction industry is sorely lacking.
But to embrace these benefits and make the most of what smart construction offers, we first need to understand, organize, and structure our data. This will allow us to collaborate more effectively across our projects.
Unfortunately, age-old issues—silos, fragmented ways of working, and insufficient knowledge transfer—keep the industry from embracing digital technology. A single construction project involves countless stakeholders—asset owners, project managers, architects, engineers, contractors, sub-contractors, and material suppliers—all from varying disciplines contributing work and deliverables in various formats.
This produces a vast amount of data and information, often unstructured, uncoordinated, and inaccessible. The notoriously fragmented nature of the industry also means that data and insights learned from one project to the next are routinely left by the wayside.
This impacts your bottom line, steals valuable time, increases risk, and hampers decision-making.
By digitizing processes, the industry can begin to take steps in the right direction.
Ready to discover how smart construction can help you overcome your organization and project's great challenges? Learn more now.

Asite Insights in your inbox.
Sign up for product news and our latest insights published monthly. It's a newsletter so hot, even global warming can't keep up.