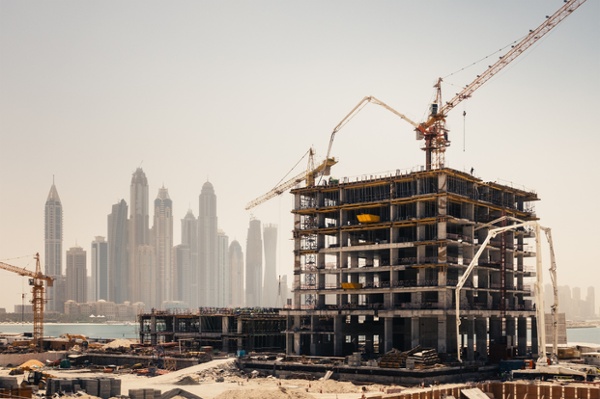 3D Printing is a billion-dollar industry.
In fact, the 3D printing construction market will be worth $1.5 billion by 2024, according to research.
Simply put, 3D printing is a manufacturing process where material is placed in layers, one on top of another, to create a three-dimensional object. As PCMag explains, it takes digital files containing three-dimensional data—whether created on a computer-aided design (CAD) or computer-aided manufacturing (CAM) program, or from a 3D scanner—into physical objects.
3D printers use various materials, depending on their build. The most common materials include plastic, metal, and concrete for construction.
In the construction industry, 3D printing will be transformative. This means building houses in days, reducing the number of workers required on-site, and cutting down on the number of materials needed to complete a project. As a result, 3D printing tech is taking off.
---
Dubai Becoming the Global 3D Leader
In Dubai, they are already starting to pull ahead.
The city aims to become a leading hub of 3D printing technology by 2030. To ensure this, they aim to ensure 25% of buildings in Dubai are based on 3D printing technology by 2030, according to their Dubai 3D Printing Strategy.
With 3D printing becoming such a hot topic, what benefits can it bring to your construction project?
Reaping the Rewards of

ConTech
3D Printing is just one of the exciting pieces of ConTech taking off this year.
Off the back of the COVID-19 pandemic, digital is accelerating. Digital devices became essential to connect virtually between the jobsite and the office, as remote working became more widespread. And technologies—BIM, digital twins, and cloud computing solutions—took off.
Traditional barriers preventing our industry's digital uptake fell. Construction workers began to see the benefits of digital tools—easily accessible information, increased collaboration, and enhanced project visibility.
This change in mindset, and somewhat forced adoption, has meant the construction industry—which repeatedly ranks as one of the least digitized industries in the world—is beginning to embrace digital.
To ensure you don't get left behind, embracing ConTech needs to be at the top of your agenda.
Asite Insights in your inbox.
Sign up for product news and our latest insights published monthly. It's a newsletter so hot, even global warming can't keep up.