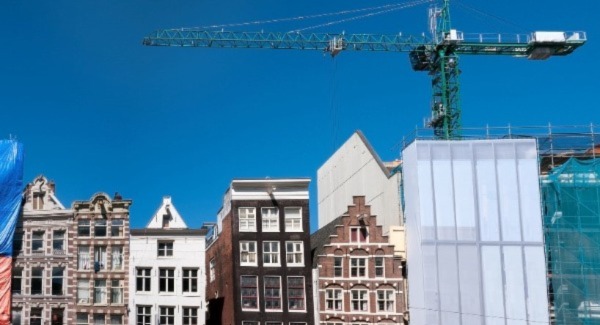 2022 is set to be an exciting year for the European construction industry.
After a tumultuous two-year period, the industry is bouncing back. Euroconstruct predicts a growth rate of 3.6% in 2022 throughout Europe. While in the BENELUX region—Belgium, the Netherlands, and Luxembourg—residential construction and civil engineering projects will push construction output by more than 2% between 2022 and 2024, according to ResearchAndMarkets.
---
Building a Presence in Europe
In December 2020, Asite announced the opening of its new data center in the European Union, located in the Netherlands capital city of Amsterdam, with the Disaster Recovery site situated in Frankfurt, Germany.
The data center supports infrastructure developments and capital projects in the region, ensuring that information for projects within the EU will remain in the EU.
In light of Brexit, Asite easily adapted its business operations and improved its service for its European partners. Brexit was seen as an opportunity to provide better service to its customers with in-region data storage.
The commitment and investment in the region continued, and in May 2021, Asite opened its first European office in Amsterdam, the Netherlands. The new Dutch base is part of Asite's continued expansion in the region and commitment to serving infrastructure and capital projects in the EU.
Recently, Rob Clifton, Chief Operating Officer at Asite, spoke to Cobouw—a Dutch construction news outlet—about Asite in the Netherlands.
"It fits perfectly with our portfolio. We already have several European customers. That's going really well. We see that the European market is not well served at the moment, and that is why we are making the switch to Europe," says Rob.
Ed Nypels, a promoter of Asite in the region, also spoke to Cobouw about Asite's work in the region/ Several Dutch construction companies have already gained experience with Asite, says Ed. "Companies such as Royal HaskoningDHV and BAM also often work abroad and have already worked with Asite products there. Ed also sees many opportunities to expand the field of work for Asite in the Netherlands. "If you look at an organization like Rijkswaterstaat, for example. They have so many roads, bridges, and buildings under their management and could benefit enormously from Asite."
Here are four reasons Dutch companies are looking to add technology to better manage their projects:

1. All Project Information at Your Fingertips
Construction projects produce a wealth of information and data. And nine times out of 10, this is data stored on local computers, desktops, and even filing cabinets in multiple locations.
This makes having up-to-date project data available to your project team practically impossible.
With Asite, your entire project team has access to the information as and when they need it. All project data is centrally stored in one place in a secure archive. This central location is accessible by all project team members and can be viewed anywhere regardless of time, location, or device.
Not only does this make it an attractive platform for those in the industry—architects, developers, government companies, construction companies, universities, housing associations, consultants, railway companies, and infrastructure managers—it also ensures better collaboration, resulting in reduced risk, lower failure costs, and time and cost savings.
---
2.

With You at Every Stage of the Asset Lifecycle

The construction industry is notoriously siloed.

Software is often procured in isolation, making it difficult to readily share information. In its 2020 Construction Technology Report, JBKnowledge found that more than 26% of software applications don't integrate.

Integrating the data from each tool falls on one person to take information from one system and manually type it into another. This makes moving project information across the asset lifecycle a mammoth task.

With Asite, entire projects can be included in the platform at all stages of the construction process, along with all parties working on the project.

As Rob told Cobouw, "All project-related matters can be arranged in the platform. This is not only about communication, but also about finances and, for example, contract management."

Therefore, the system is designed so that complex construction projects can be included. "Large, but certainly also smaller projects can be facilitated with our platform. The main target groups are contractors, home builders, building owners, and governments," said Rob.
---
3. Helps Reduce Risk on Your Projects
According to KPMG, 78% of engineering and construction companies believe that project risks are increasing. These risks can be anything from lost or incorrect project data, delays, cost overruns, and health and safety on site.
With Asite, risk is reduced.
As Rob explained to Cobouw, a key benefit of Asite is its ability to limit risk. "Construction is a game of risks. Because you collect all information in Asite and make it accessible, you can limit risks. In the unlikely event that something happens, you have all the information immediately available."
With the majority of construction stakeholders feeling they need more collaboration on their projects, Asite answers this challenge.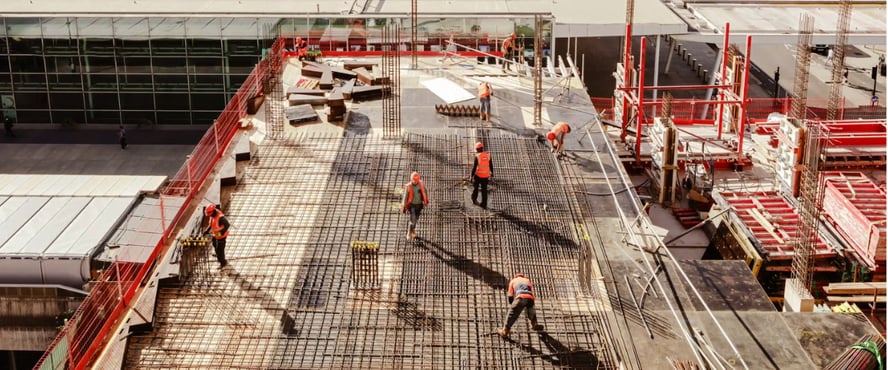 4. Works With You, Not Against You
When making a move to a new piece of tech, there are countless things to consider, but one of the most important is usability. Can my team use this new solution?
Fancy new tech is great, but if your team on the ground is struggling to make sense of it, it could be money and time down the drain.
This is why, as Rob explains, "user experience is a key focus."
"We want everyone to be able to work with our products easily. The platform is constructed in such a way that a free flow of documents can take place between the various parties."
Asite also considers the organization's current processes and takes a dive deep into the customer's business. "We have to understand the work of our customers. That is why every customer is assigned a service team so that we can provide extensive advice on possible customization, and we have local offices in many countries where we work," explains Rob.
Also, as Asite easily integrates with many existing software or develops the integration with a customer's software, users don't have multiple new tools to wrap their heads around.
---
A Platform Projects Can Rely On
Asite has been at the forefront of construction technology since its inception, developing all its products in-house.
"We've been working for 20 years now, and we haven't developed a product outside the door since then. This also makes us flexible and agile because we can fall back on 20 years of development and research. And we have loyal customers. Today's customer is the same as it will be in five or 10 years' time," Rob explains.
Asite is used in 94 countries worldwide and has 14 data centers around the world as well as offices in the United States, United Kingdom, Hong Kong, and the United Arab Emirates, among others. The Netherlands and the European market are now a primary focus, and Asite is well-positioned to add value to existing and prospective clients alike.
Want to learn more about how your project can reap the rewards Asite has to offer? Discover more here.
Asite Insights in your inbox.
Sign up for product news and our latest insights published monthly. It's a newsletter so hot, even global warming can't keep up.