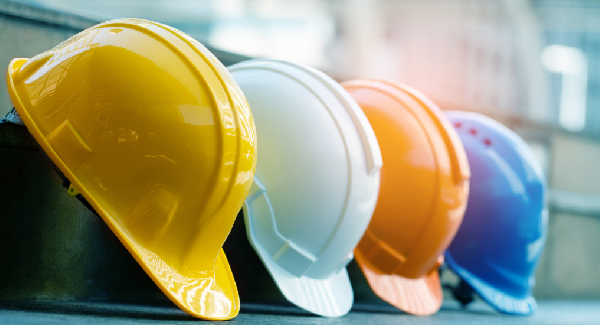 Construction sites are one of the deadliest modern workplaces.
On-site laborers work in a hazardous environment. Not only are they predominantly open to the elements, but they also have to deal with heavy machinery, precarious heights, and bulky materials—steel pipes, timber blocks, and concrete panels. All of these factors make safety on a construction site a serious issue.
In fact, according to the National Institutes of Health (NIH)—the U.S. Medical Research Agency—injury rates in construction are 71% higher compared to all industries on average. While the Occupational Safety and Health Administration (OSHA)—part of the United States Department of Labor—states one in five deaths among U.S. workers is in the construction industry. The UK construction industry recorded 39 fatal injuries in 2020/21, according to the Heath and Safety Executive (HSE).
OSHA attributes most of these injuries and fatalities to "Fatal Four"—falls, electrocution, being crushed, and being struck by an object.
Whether you're a project manager on-site or the CEO back at the office, the safety of your workers should be your number one concern. Here are four simple strategies you can put in place to keep your team safe on-site:
---
1.
A
ssess the Jobsite
Before Work Begins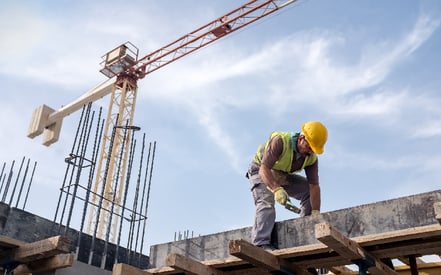 Before your team even sets foot on-site, you need to assess their working environment at the beginning of any construction project.
Ask yourself:
- Where can people come to harm?
- What level of risk am I putting on my team?
- How do I make it safer?
Implementing this style of risk assessment and risk management system allows you to take pre-emptive measures.
Don't wait until an accident happens to act.
---
2.

Ensure Your Team Have

the Right Protective Gear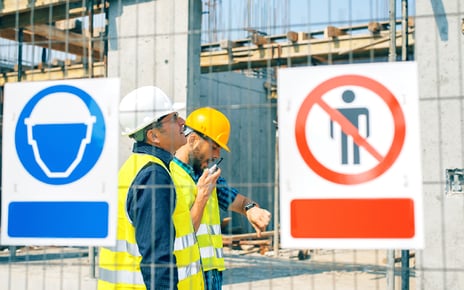 An essential step to preventing and reducing the impact of on-site accidents is to make sure your team is kitted out with the proper personal protective equipment (PPE).
It's the employer's responsibility to ensure your construction site workers have approved safety equipment and know how to use it. It also falls to them to routinely check the equipment is being used correctly and recognize when it has become worn or unfit for purpose so it can be immediately replaced.
Ultimately, requiring the use of PPE—helmets, safety glasses, ear protection, knee pads, boots, hi-vis jackets, and other personal protective gear—could mean the difference between a minor scrape or a lifelong injury, or even a fatality.
---
3.
Educate Your Team
on Worksite Best Practices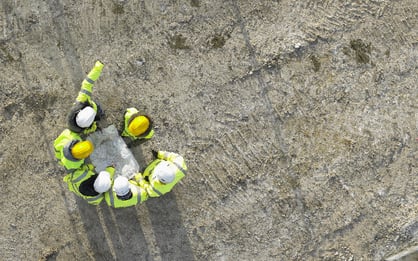 Putting suitable precautions in place is useless if your team doesn't know what they mean.
Communication is critical to ensure your team's safety. Inform staff of the safety procedures you've put in place, how they should conduct themselves on-site, and ensure they are fully aware of the risks associated with their actions. They should also be encouraged to report accidents at work.
You should also provide health and safety training to your team. Workers should have appropriate awareness of first aid and know how to carry out basic life-saving techniques if needed.
All workers should have this level of training—both new and experienced—with refresher safety training available throughout the project to keep their skills sharp.
---
4.

Use Technology to

Prevent Injuries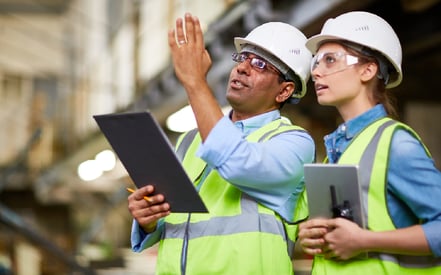 Construction technology has evolved rapidly over the last number of years.
From drones, virtual reality, site sensors, and wearable tech—smart safety vests, hard hats embedded with sensors, and exoskeletons—this tech may be making the average worker resemble Iron Man, but they are helping to keep them safe.
Away from these Tony Stark-style solutions, even small measures such as introducing mobile tools—tablets and phones—on-site can make a huge difference. In fact, 79% of contractors believe that advanced technologies can enhance safety, according to USG + U.S. Chamber of Commerce.
Consider this, you're working on-site, and you've noticed a few snags that need to be logged—an electric wire has come loose, or some scaffolding is unsteady. Instead of waiting to mention it to your colleagues in a few hours when you're back in the office, you can take a photo immediately and log it into the system. Make sure your tech stack supports your ability to communicate issues—with or without WiFi.
This way, the potential hazard is noticed and quickly resolved, and you've prevented a potentially life-threatening injury.
---
Cutting Corners
Costs Lives
According to recent building statistics, contractors mostly blame the lack of training, unskilled workers, and budget cuts for these accidents.
It may be tempting for construction leaders to cut corners to try and save costs. However, NIH states that the total annual cost of all construction injuries in the United States is more than $11.5 billion. While in the UK, the average cost comes in at just over £1 billion, according to HSE figures. This means putting the proper precautions and measures in place is in everyone's best interest.
Even small steps make a huge difference.
According to the U.S. Bureau of Labor Statistics, by eliminating falls alone, the industry could save more than 300 lives every year. With OSHA estimating, construction companies could stand to save $4 to $6 for every $1 invested in safety programs.
If project owners and industry leaders do more to reduce accidents on site, they can not only save money but, more importantly, save lives.
Want to learn more about how tech can keep your team safe on site? Learn more about Adoddle Field for Site here.
Asite Insights in your inbox.
Sign up for product news and our latest insights published monthly. It's a newsletter so hot, even global warming can't keep up.