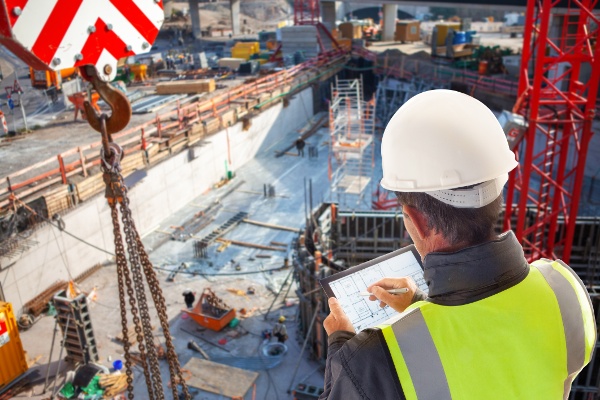 Have you made the digital leap? If not, it's about time.
Digital transformation helps you take advantage of the possibilities and opportunities of new technologies in a faster, better, and more innovative way.
According to McKinsey, digital transformation can result in productivity gains between 14% and 15% and cost reductions of between 4% and 6%. A project worth $1 billion could mean cost savings of between $40-$60 million.
But bridging the digital divide is no easy task.
The construction industry is traditionally digital-adverse with organizations held back from adopting tech due to risk aversion, lack of understanding of digital solutions and their benefits, and under-investment in the field.
To help get off on the right foot, here are five steps to start your digital transformation journey:
What's Driving Digital Adoption in the Middle East?
Across the world, the construction industry is using digital technologies to increase efficiencies, boost productivity, drive down costs, and give workers back valuable time.
One region driving digital adoption is the Middle East. In the last decade, countries in the region have rapidly adopted cutting-edge digital technologies. According to IDC—the global market intelligence firm—spending on digital transformation across the META (Middle East, Turkey, and Africa) region is set to top $58 billion by 2025. Whereas Gartner—the technological research and consulting firm—predicted a 4% growth in overall IT spending in 2022, reaching $178 million.
Regional governments have also put a significant focus on digital as part of various growth and development programs.
In the United Arab Emirates (UAE), digital transformation is at the center of the government's economic strategy. UAE Government initiatives such as UAE Vision 2021, Abu Dhabi Vision 2030, and UAE Centennial include strong themes of digitization and transformation. In fact, the UAE digital economy contributes about 4.3% of the GDP of the UAE, which is equivalent to AED100 billion or $27 billion.
While in Saudi Arabia, one of the country's biggest construction projects, NEOM has digital at its heart. The $500 billion high-tech city will sit on the country's northwest coast and is set to complete in 2030. Envisioned to be a net-zero smart city, the new metropolis will include an abundance of smart tech to improve how residents live by enhancing their efficiency, safety, wellbeing, and access to information.
Ultimately, NEOM aims to create a new way of living by incorporating innovation and technology to provide digital solutions for a better planet.
---
Embrace Disruption and Encourage Risk
Digital transformation isn't a simple tick-the-box exercise.
Introducing one piece of new tech won't cut it. Fundamentally, to implement a digital transformation strategy that will achieve long-term change, you need to be ready to embrace disruption and encourage risk.
Only then will you be able to reap the rewards digital transformation have to offer.
So how do you get started?
Take the Next Step—Download Your Ultimate Digital Transformation Guide
Asite Insights in your inbox.
Sign up for product news and our latest insights published monthly. It's a newsletter so hot, even global warming can't keep up.