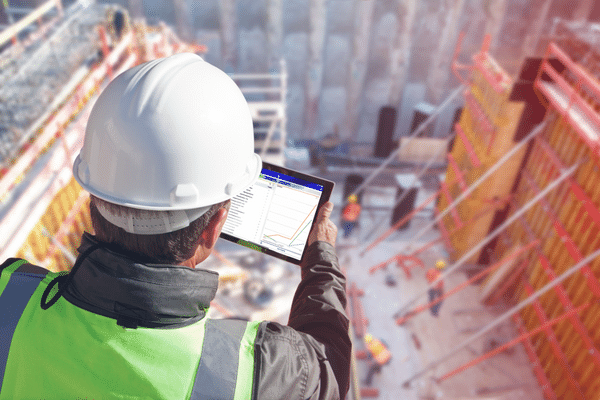 For over 20 years, Asite has been helping organizations come together, plan, design, and build with seamless information sharing across the entire supply chain.
Although having its start and headquartered in the UK, Asite is a truly global platform, helping organizations around the world—from Saudi Arabia and Sydney to the Netherlands and New York—improve how they manage and run their projects.
With a reputation for working on some of the world's most exciting projects and infrastructure developments worldwide, let's take a deep dive into six global projects succeeding with Asite.
---
BAA
In September 2002, construction began on what was, at the time, Europe's largest construction project—Heathrow Terminal 5.
Due to the large and complex nature of the project, BAA (now Heathrow Airport Holdings) sought a solution to help them ensure quality and safety standards across the project. Discover how Asite helped the project save 2% in cost savings—equating to approximately £8 million:
---
Lantis
Lantis is a leading construction firm that works on complex mobility and infrastructure projects in Europe.
To manage these complex projects, Lantis selected Asite as the cloud-based solution across their portfolio of exciting projects in the region.
One of its key goals is to make the region of Antwerp flourish by building connections. To meet this goal, the €3 billion project Oosterweel Link project is designed to improve the city's links to other major European cities. See how Asite is impacting the project here:
---
Dubai International Airport
Dubai International Airport is one of the world's busiest airports. In 2004 it underwent a huge expansion to increase traffic levels through the global transport hub.
Laing O'Rourke was named as the principal contractor as part of the expansion.
To ensure collaboration on this massive project, Laing O'Rourke chose Asite. Learn more about how the Asite Platform ensured project information management and workflows could be maintained across all aspects of the project:
---
Wave Infratech
Wave Infratech has a dream of redefining the city skylines and aims to create developments that integrate new technologies that can help both people and the city.
Wave Infratech signed a multi-year contract with Asite to streamline processes and ensure collaboration across geographically dispersed and highly technological projects. As CIO of Wave Infratech, Mr. Dinesh Kumar, said, "Solutions like Asite will enable our growing team of experts to consolidate their workflow for increased productivity."
Discover the impact Asite is making on Wave Infratech and its projects here:
---
Georgiou Group Pty Ltd
In 2019, Georgiou Group Pty Ltd— a national civil engineering and building construction company in Australia—was awarded the contract to build Hollywood Private Hospital's new medical facilities and cancer center for Ramsay Health Care as part of the organization's AUD200 million five-year expansion plan.
Georgiou Group Pty Ltd chose Asite as its project management solution across its project portfolio, including the Hollywood Private Hospital Upgrade. Learn more about how the Asite Platform helped build the new facility:
---
Thames Tideway
The Thames Tideway Tunnel project will improve the sewer networks across London and the
Thames Valley.
The cloud-based Asite Platform was chosen to provide a tool for communication and collaboration between all stakeholders involved in the Thames Tideway project. Learn more about how the Asite Platform supports the project here:
Today, more than 62,000 organizations utilize Asite's cloud-based Data Platform with 127,000 projects and over 53 million files. Are you next? Discover how Asite can benefit your organization and projects, learn more here.
Asite Insights in your inbox.
Sign up for product news and our latest insights published monthly. It's a newsletter so hot, even global warming can't keep up.