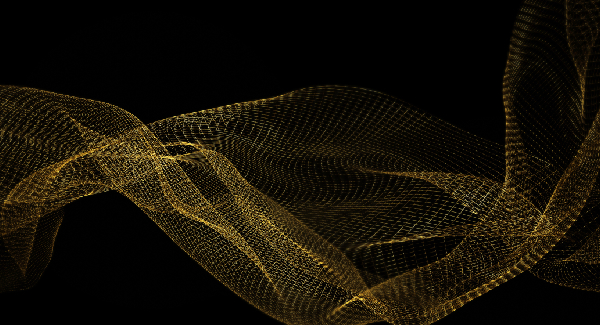 From planning permission, floorplan design, choice of roof shingle, to maintenance records, the average construction project produces vast quantities of data and information.
Having an accurate, up-to-date record of everything makes for great accountability and better decision-making.
Unfortunately, most of it goes unused. In fact, according to Emerson, the global technology and engineering company, 30% of initial data created during design and construction phases is lost by project closeout.
What if there was a better way to collect, manage, and deploy our data and digital information?


Introducing the Golden Thread
The "golden thread" is a concept that came out of the Hackitt Report—an independent review of Building Regulations and Fire Safety set up in the aftermath of the Grenfell disaster. Since its publication in 2018, the report has been a catalyst for discussions surrounding managing essential project information.
The golden thread of information is used in construction to refer to quality and up-to-date information records throughout the asset lifecycle. Under the golden thread, information and data are continuously gathered—from design to build to use.
Simply put, the golden thread is a digital record of everything associated with the building—processes, materials, decisions, and usage. It introduces formal processes to maintain this information digitally. In a nutshell, it should act as a live repository linking all asset data.
Benefits of the Golden Thread
Construction projects are prone to delays, with most projects regularly coming in over budget and late—McKinsey states 98% of megaprojects are delayed over overbudget. This is due to late design amendments, lack of communication, or rework on site.
The golden thread of information improves many areas of a project, including:
- Accessibility – as all project and asset information is stored in one place. This means project stakeholders can easily find the right, most up-to-date information when they need it. No more time is wasted searching through complex desktop folder structures.
- Risk – all information and data related to the project or asset is in one space. Having access to this information means decision-makers can be more confident in the call they are making. They no longer run the risk of making decisions on old or irrelevant information.
- Collaboration – with all project and asset information stored in one secure environment, teams can access information easily. This means you no longer have to wait for emails or be granted permission to a shared folder. With the right processes and protocols, seamless collaboration is facilitated. This help to ensure necessary information is shared in the right format or not deleted accidentally.
The golden thread of information creates a more collaborative, secure, and connected way of working. This new way of working will ultimately help save your project time and money.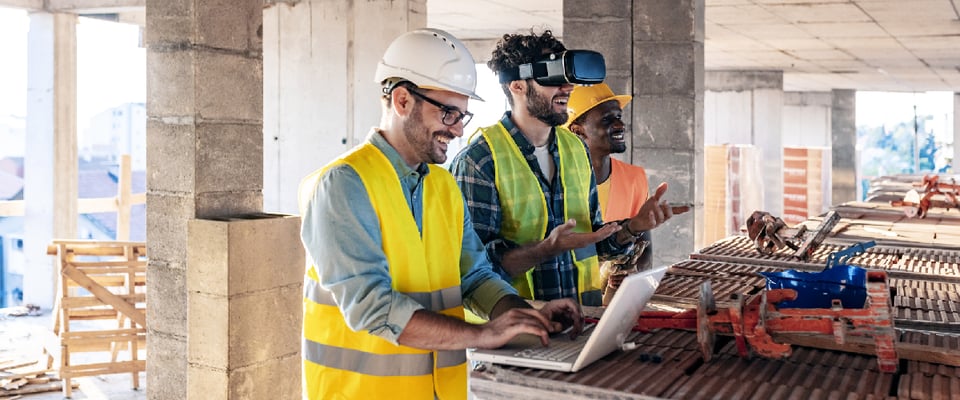 Asite's Role in Maintaining the Golden Thread
The Asite Platform ensures our industry can send, receive, capture, share, and collaborate on all the data we collect. This allows us to derive actionable insights and help predict events and identify abnormalities to solve global issues.
In recent months, Asite has sought to strengthen its position as a facilitator and connector of solutions, focusing on connecting data across the supply chain with the introduction of the Asite Ecosystem.
Here, the Asite public API—Application Programming Interface—allows external software applications to interact with the Asite Platform, allowing multiple systems or applications to share data. Our "plug and play" approach allows Asite to act as a connector. Here, Asite brings together partners who can also update and use this single source of information.

Asite as the Connector
The Asite Platform is a centralized repository. Here, it supports connectivity and the implementation of a golden thread by providing a single source of truth. This is in the form of the Asite Common Data Environment (CDE)—an Information Management Platform.
Following project completion, the Asite CDE serves as an invaluable auditable archive. It also exists as a dynamic "as-maintained" record that is continually updated with asset information.
The Asite Asset Performance Management (APM) solution connects the physical and the digital. The solution captures dynamic data from the physical asset and represents it digitally, enabling object-orientated information management, and improved handover.
The APM solution was utilized by Grosvenor Group Ltd to simplify the handover process of each site in their Paradise Street Project development—more commonly known as Liverpool ONE—to the associated management company.
By facilitating the consolidation of associated objects, documents, and forms, Asite becomes a hub or a central manager of information.
Does the golden thread of information sound like something that would benefit you and your team? Find out how the golden thread can help you and your business get ahead. Download our report now.
Asite Insights in your inbox.
Sign up for product news and our latest insights published monthly. It's a newsletter so hot, even global warming can't keep up.