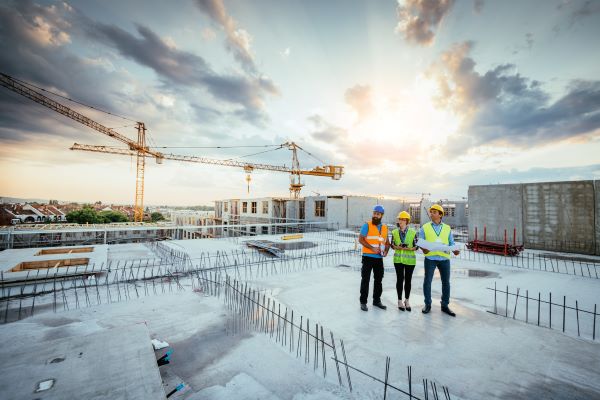 The construction industry is undergoing dramatic change. Though known for its static ways, the industry has begun to embrace technology, including digitization.
This change can't come fast enough. Consider some of the challenges the industry regularly faces.
Construction projects often go over budget and require extra time. The bigger the project, the more likely it will eat into your costs or be delayed. In fact, 98% of megaprojects experience these issues.
Another challenge to the industry is sluggish labor-productivity growth. The global average for the construction industry has been stuck at 1% for the past two decades, according to the McKinsey Global Institute. Other industries have grown an average of 2.8%.
But digitization is a game changer that offers the industry many advantages and allows it to overcome longstanding challenges. Let's look at some benefits of making the transition to digital construction documents.
---
1. Make Going Green Easier
Multiple people on a construction project will need simultaneous access to the most up-to-date construction documents. From the field to the office, printing enough copies for everyone is cumbersome—especially on large projects. Plus, projects create a lot of documents—including drawings, bid documents, plans, contracts, invoices, permits, and reports.
Printed construction plans alone can require reams of paper, as each copy can run hundreds of pages. Now, think about a large infrastructure project. The Associated General Contractors reported that these projects could require up to 55 million documents.
With countries, businesses, and individuals striving to be more environmentally friendly, printing construction documents is a poor business practice.
Digitizing construction documents is an example of green business practice. It's a simple, yet impactful way to reduce the use of natural resources.
Another benefit of going paperless is you no longer require space to store documents. That can translate to a more spacious office or smaller, less expensive office space. Cost savings also come from eliminating the need for paper and ink.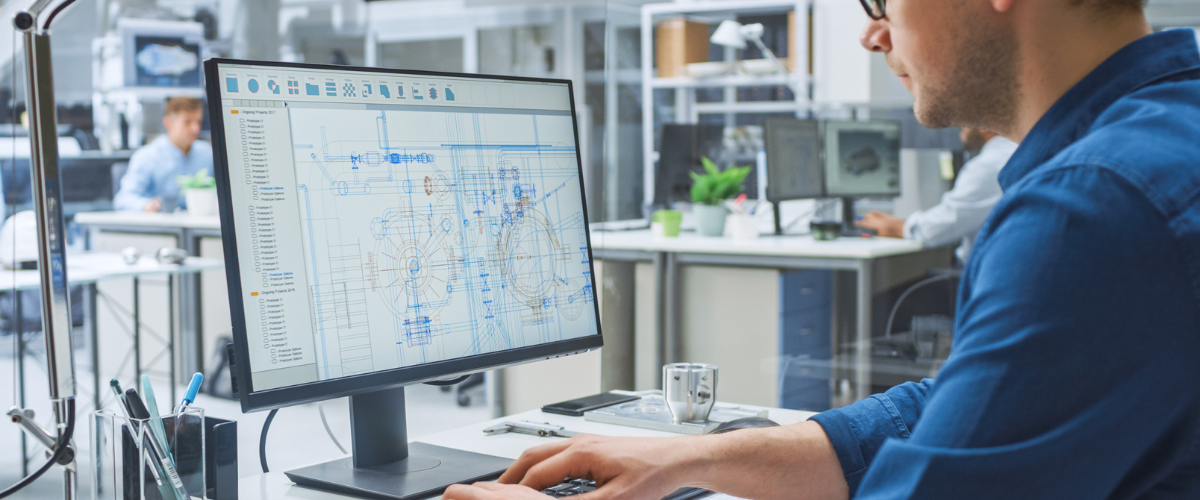 2. Keep Projects Organized & On Track
With everything at our fingertips via the internet, searching for information manually can be frustrating and a waste of valuable time.
One survey found that a typical employee spends more than 25% of their workday searching for information needed to complete their job. Imagine how much more productive you could be if the information were easily accessible.
What drawer is it in? Is it in my truck? Did I leave it at home? Finding construction paperwork may take time. If the information is digitized, you can easily access it wherever you have access to the cloud.
In addition, when you have digital plans, you don't have to rifle through them to find the information you're seeking. Digitized information can be searched more quickly and easily (than a paper copy). More importantly, you will always have the most up-to-date plans, drawings, submittals, and RFIs.
Digitizing construction documents keeps employees organized and allows them to spend more time working and less time searching for the information they need to get the job done.
---
3. Creates a Single Source of Truth
Trying to keep track of design reviews, change orders, expenses, and more are all part of the complexity of any construction project. Each stage of construction—from pre-construction to construction and close-out—can mean multiple versions of many documents.
Keeping the entire team on the same page is hard. When work is done on paper and there are multiple sets of information, you have a recipe for confusion and chaos. Version control becomes a nightmare.
Keeping everyone on the same page with digitization is significantly simpler than having everything on paper. The plans can be "stored" in the cloud and stand as a single source of truth.
With one source of truth, the entire team is focused on the same information and is up to date. All the stakeholders are looking at the same plans, so their input or insight is based on the current plan. Changes are documented, so the team is alerted to them, and they can adjust as necessary. Just think about supply chain issues, and long-lead items as delivery schedules may have to change on the fly.
Digitization keeps everyone on the same page, increasing productivity and decreasing frustration.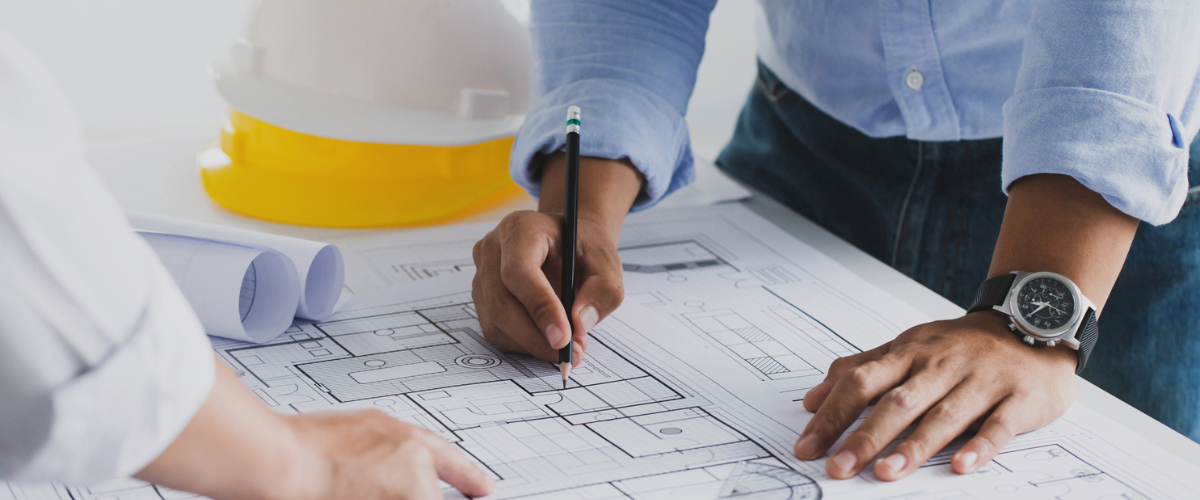 4. Adds Transparency & Accountability
It takes a team to bring a construction project to fruition. Throughout each construction phase, multiple people/entities are involved—whether it's a roofing subcontractor or someone delivering scaffolding to the jobsite.
One characteristic of a good team is accountability. A project has a greater chance of success when each team member carries their weight and meets expectations.
Digitization helps hold team members accountable. When changes are made on paper, it might be unclear who made what changes and when. This can lead to frustration and finger-pointing.
When construction documents are digitized, changes can be tracked. Everyone knows who made what changes to the plan and when they were made. It's clear when deadlines are met and missed.
If a team member has a question, they can easily determine who they need to speak with if the documents are digitized. This transparency speeds up the process and encourages the team to work as one, rather than remaining siloed.
---
5. Secure Your Documents in Cloud
Construction documents are valuable. Creating them is time-consuming. Re-creating them—because they were lost or
destroyed
—
adds time and money to a project.
Documents may also include sensitive information that needs to be guarded. Lost or stolen documents can mean sensitive information falling into the wrong hands. No one wants to tell their clients they've put their data at risk.
Tracking multiple paper copies of plans can be difficult. Indiscriminately distributing copies of construction documents could lead to lost copies.
If documents are digitized, they can be stored in the cloud, eliminating the threat of losing them and the challenge of tracking them. However, with cloud storage cybersecurity must be considered. So, best practices related to keeping electronic files safe need to be followed when data is digitized as well.
Digitized documents stored in the cloud can't be destroyed. They can be easily sorted through and reviewed. Copies don't need to be restricted or tracked, which means all team members can access the plans whenever they need to. Very convenient!
Increased access improves project workflows and can lead to faster project delivery times.
---
Digitizing Improves Project Delivery
In the construction industry, too many firms have failed to move fully into the digital age. While they use laptops, tablets, mobile phones, they still see themselves tethered to a massive number of printed documents, instead of harnessing the power of digital data.
According to Construction Business Owner, 70% of businesses would fail in three weeks if they experienced a catastrophic loss of paperwork.
Today, construction companies need to digitize construction documents. The wide-ranging benefits positively impact the business on many fronts, most importantly their potential to improve profit margins.
It's time to end the historical twin challenges of project delivery—on time and on budget. Construction companies that digitize documents are taking a step in the right direction, and they're bound to see better results. It's a simple solution that will go a long way.
Ready to take the first step? Want to learn more about how Asite can help you integrate your tools and avoid costly data silos? Learn more here.

Larry Bernstein
Larry is a New Jersey-based writer who specializes in construction and construction technology.
Asite Insights in your inbox.
Sign up for product news and our latest insights published monthly. It's a newsletter so hot, even global warming can't keep up.