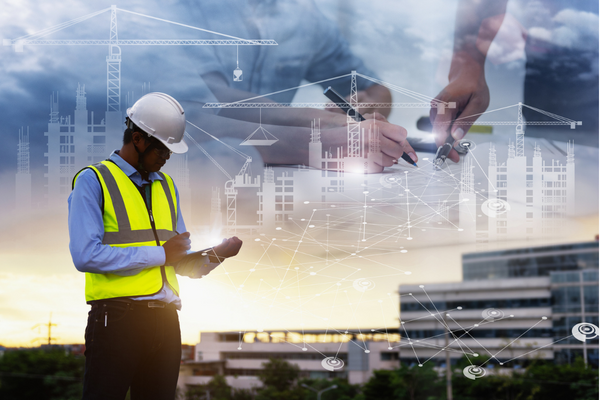 What's the first thing that comes to mind around learning and training in construction? Safety and health? Toolbox talks? Best practices for keeping your workforce safe? Or what about upskilling your tech skills in both the field and the office?
Learning and training culture should span the entire built world—from design to asset handover. This is especially true when improving skills around BIM and ISO 19650 to accelerate digital uptake.
Many in the AECO industry and their clients struggle with BIM implementations. It may be a lack of understanding and knowledge of BIM technology or a deficiency of BIM-trained staff.
But it often comes down to speaking a common language.
How can you understand the basic principles of BIM or master BIM implementation when terminology and processes are ever-changing? A recent survey by Construction Management & BIMplus found jargon and acronyms often discourage some from leaning into this technology.
The survey found a focus on collaboration and interoperability would help to encourage and promote BIM adoption. Some cite a need for using more human language and stronger stakeholder representation when implementing BIM.
---
Benefits of BIM vs. the Learning Curve
Consider why AECO professionals use BIM and global BIM ISO 19650 standards. Whether mandated or not, BIM makes it easier for project teams to stay connected throughout the building process—from the original design to operation.
Meanwhile, the ISO 19650 standard is an international standard for managing information over the whole life cycle of a built asset using BIM.
BIM is touted for saving time and money. Case in point: according to Dodge Data and Analytics:
- 61% of BIM users surveyed said BIM processes reduced project error
- 55% said it reduced the time required for communications
- 82% reported a positive return on investment
But adhering to BIM and the ISO 19650 suite of standards is challenging when it comes to exchanging, recording, versioning, and organizing information for everyone involved in a project.
At the organizational or project level, there is a learning curve for all involved in BIM adoption and implementation. For your BIM journey to be a success, you will need the support and education to integrate and adopt this digital technology.
Does your team have a mix of experience? For example, someone could know 3D design with minimal BIM exposure. Or they have a firm grasp of traditional architectural design and construction management.
Others may struggle to learn new software and systems but are eager to use data and modeling techniques.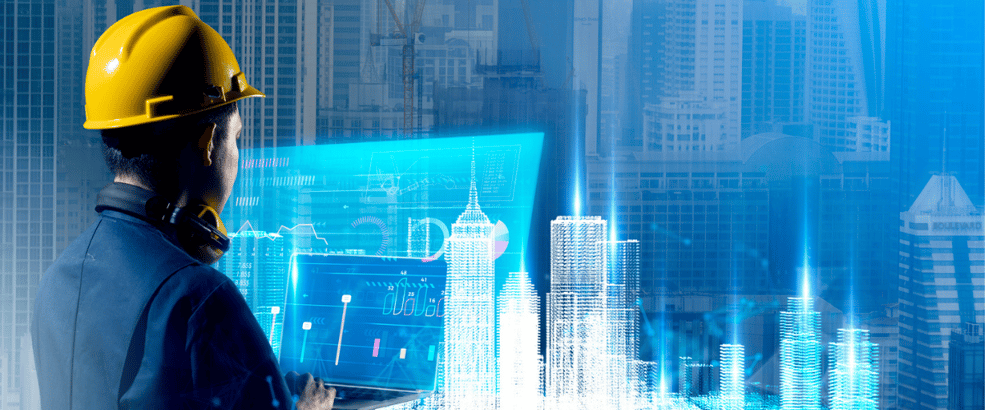 Calling All BIM Champions
It's great if you have BIM champions on your team. But to boost engagement, you'll still need on-the-job training to get your entire team invested in learning new software and collaboration techniques.
Speaking in a recent Asite webinar on BIM Adoption, Helen Wollaston, Design Director, McLaren Construction Group, said: "It's an uphill struggle to get people in tune with the language and the lingo, it's very, very different with ISO 19650. It's been quite hard to get people up the speed with the language and terminology."
One way her company has tried to develop a learning culture around BIM is to have in-house BIM champions and to hold lunch and learn sessions. "We invite everyone to dial in for those bite-size chunks, small updates on BIM. It has been very successful."
---
How to Cultivate a Learning Culture
Do your workers have the skills to handle the explosion of data, digitization, and construction technology? Are they open to learning and innovation?
Many may grumble about construction being an old-school industry. Sticking with what they know is how they get by in a rapidly evolving industry. Complicated verbiage and terminology may play into their fear of the unknown. Instead of leaning into the benefits of BIM, it becomes little more than an exercise on paper.
Why not consider how other industries approach learning? In 2020, Google, Microsoft, and Adobe were recognized in Comparably's Annual Best Company Culture Awards for their successful learning cultures.
What can we takeaway and apply to the construction industry?
First, a thriving learning culture helps everyone learn, grow, and innovate. A strong learning culture supports continuous learning by encouraging everyone to develop knowledge, skills, and abilities—including a BIM qualification or learning BIM 101.
---
Benefits of a Learning Culture
You already know the impact of the great resignation and persistent labor shortages in the AEC industry. In the U.S. alone, the Association of Builders and Contractors (ABC), says nearly 650,000 additional workers will be needed by year's end to meet demand.
While this includes a wide range of roles, firms that provide learning opportunities are more likely to engage and retain their staff—whether they're upskilling a new trade technique on the jobsite or learning a new digital tool in the office.
Let's explore how everyone in the AECO industry can benefit:
1. You'll drive productivity by fostering engagement - A lack of engagement costs the UK economy £340 billion per year, according to Perkbox. The survey of three million employees showed that learning and development opportunities are the second most significant factor in determining engagement.
These figures show how a robust learning culture is tied to business productivity. Top performing firms are five times more likely to have supportive learning cultures, according to ATD Research.
2. You'll have a competitive edge with a more highly skilled team - By encouraging learning and skill development, firms stay competitive. Whether you're adding architects, engineers, or technologists to your staff, your offer letter could win the day with an investment in training.
3. You'll attract and retain top talent - A robust learning structure is crucial to attracting the best talent. Data shows that firms with a strong learning culture have 30%-50% higher engagement and retention rates
4. You'll boost employee wellbeing - According to research compiled by LinkedIn, employees who spend time learning on the job are:
- 47% less likely to be stressed
- 39% more likely to feel productive and successful
- 23% more able to take on more responsibility
- 21% more likely to feel confident and happy
5. You'll reduce recruitment costs by retaining staff for longer - As many as 94% of employees would stay at their current company if it invested in their career development. Sourcing these skills from inside your company makes a lot of sense. It gives staff control over their career progression—whether they are moving up the field or office ranks.
Getting Schooled in BIM
What does your BIM expertise look like today? You may already have BIM/VDC professionals eager to advance their careers. Or field professionals who want to unlock the full potential of BIM in the field.
And then there are those clinging to their tape measures and siloed spreadsheets.
No matter your approach to turning accurate data into accurate work on the jobsite, there are different ways to cultivate a learning culture in your construction business.
Most importantly, make continuous learning a core value of your business. Provide dedicated time—and funding—for courses to help with career progression. Or you can lean into personalized learning plans and offer incentives for those who reach learning milestones, like BIM certifications.
Most importantly, lead by example. When managers and leaders reinforce the core values of an organization or walk the walk, your team will lean into learning. It also wouldn't hurt if you encouraged conversations on BIM in human-speak and dropped some of the tech-talk.
Ready to get on board with BIM? Discover how Asite and our experts can help. Learn more here.
Editor's Note: Portions of this blog originally appeared at OpenWage.
Asite Insights in your inbox.
Sign up for product news and our latest insights published monthly. It's a newsletter so hot, even global warming can't keep up.