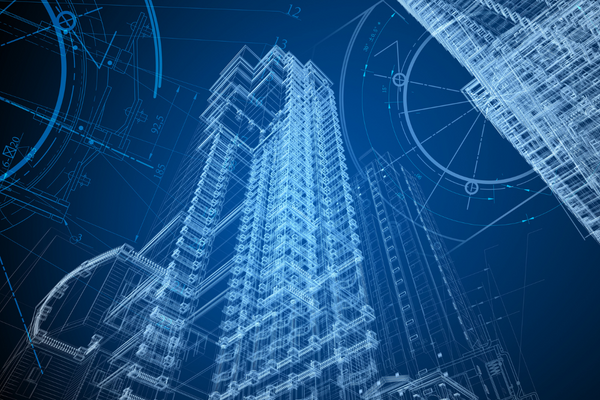 It's more than just a buzzword.
BIM is the foundation and catalyst for digital transformation in the AECO industry.
Just how big is BIM? Dodge Data and Analytics reports that:
- 61% of contractors say BIM reduces project errors
- 55% say it reduces the time required for communications
82% report a positive return on investment when using BIM
Even so, it isn't easy to measure the impact of a BIM implementation and adoption. It's quite a difficult task, according to Aysar Abou Kheir, Asite Professional Services Manager and BSI ACP member.
During a webinar with BSI discussing accelerating BIM adoption, he discussed the three main pillars:

Within these three pillars, you must consider:
- Efficiencies—How much efficiency are you introducing through processes?
- Productivity—How can BIM increase the productivity of people and reduce rework, specifically during early-stage design work?
- Data management—The more data you capture, the more data to analyze, and the more you can learn from that data. But can this occur without the right technology?
All three pillars go together—processes with people and technology. You can't measure the success of BIM adoption in just one area; you must consider all three.
If you want to listen back to the full webinar, click below:
Understanding BIM's Acceleration Formula
Understanding the three pillars of BIM adoption success is one thing. But how do you implement and accelerate BIM in your organization or project?
There's no secret sauce. But some things have been tried and tested, allowing us to accelerate this process simply and easily.
Again, this is broken down into three different criteria:

Let's explain.
Motivation: With any transformation, you must start with your end goal. Why are we doing this? This is your first step to implement or promote higher BIM adoption.
Collaboration: Your BIM transformation is a big deal. Many questions about 'how' will come with it. How do you become more efficient? How to improve your information exchange processes? How to increase data transparency? It's hard to do all this while still maintaining data integrity and security. This is where collaboration comes in.
Enablement: Without the tools your teams need to succeed, your BIM journey will come to an abrupt stop. You can achieve your long-term BIM goals by enabling everyone involved to overcome any challenges they face in the future.
To help you succeed in your BIM journey, keep in mind what Aysar Abou Kheir, Asite Professional Services Manager and BSI ACP member, shared during his discussion with BSI. When you navigate these three acceleration steps keep in mind the three pillars of people, processes, and technology.
First up, motivation.
---
Consider Your Motivation
As discussed, motivation is based on your end goal. You use this to promote your BIM adoption and keep your organization focused.
Process—Value Proposition: Your BIM implementation motivation should be to always get value. BIM is a value creator, not a cost factor.
With some governments mandating the use of BIM and more clients demanding its use, BIM can now be used as a business opportunity.
What about benchmarks to measure BIM costs and cost savings? Developing these will also allow you to calculate the return on investment (ROI) and make the wider team aware.
People—Spread Awareness: The benefits of BIM need to be shared far and wide—not just in your immediate team. Spread the benefits across the entire value chain.
Don't forget BIM data capture. It's important for the organization and project. Look at how much rework you reduce and the cost savings. Make sure to demonstrate these benefits to all stakeholders and across projects.
Technology—Digitization and Digitalization: Over the last few years, construction has had a huge opportunity as companies have shifted towards digitization and digital environments for collaboration. This has been a tremendous added value for the industry overall.
When you implement BIM, make sure it is part of your wider transformation journey. Don't think of BIM as an isolated software but a platform that will help you capture, store, manage, and share the data. This is the best way to get the most out of the implemented tech.
Pro tip: This technology should help you analyze the captured data. That analysis will help you learn from your mistakes in your projects, spread knowledge, and close the knowledge gap between different projects.
---
No Collaboration, No BIM
Collaboration is critical when implementing BIM. If you don't collaborate, you're not being BIM compliant. The ideal approach is an open, collaborative platform across the entire supply chain.
Process—Data Sharing Standards: Make sure you have data-sharing standards developed within your organization for collaboration.
To capture data in a consistent and standardized way, put global conventions in place. Otherwise, you won't get the same benefits across all projects.
You also require standard BIM data exchange processes. This is where the most value comes from.
People—Work Better, Together: We work better when we work together.
First, you should ensure early collaboration and communication across your project's entire value chain or supply chain.
You may need to revise your corporate culture to encourage collaboration and ensure that people are always open to sharing their data and information with others.
Also, ensure you have BIM collaboration procedures. Don't just share data for the sake of it. You should think about:
- When you share
- Who needs to see it
- What they need to do with it
Technology—Interoperability: If your technology is not connected, neither are your people and processes. Before you choose your BIM software, check that it's interoperable.
A cloud-based collaboration platform with real-time collaboration is the recommended approach. This open platform should help you reduce data transfer time by:
- Encouraging the free exchange of information
- Supporting open BIM standards
- Ensuring open APIs, integrations, and automation between systems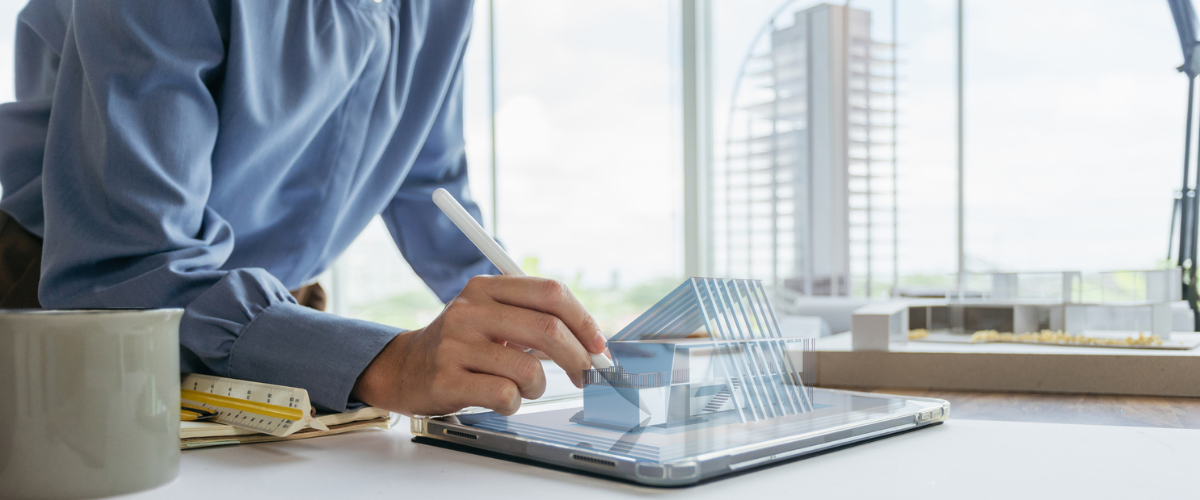 Before You Go! Get Ready and Get Set
Enablement is the long-term vision. You need to identify the long-term challenges facing your BIM adoption and plan to overcome them.
Process—Standardize and Streamline: Standardization is essential so you can adapt and overcome any future challenges.
Before you implement BIM, streamline internal processes. Think of BIM implementation as a part of your change management program—it's not just new software. It's a change that will affect the whole organization. This cannot happen without strategic leadership and support from the top down.
People—Hire, Train, & Upskill: Look at your teams and projects—identify the people with the skills that will help you implement and adopt BIM. If your team doesn't have the skills necessary, offer courses or upskilling programs within your organization.
Most importantly, don't limit it to your team. Extend this to your supply chain. BIM implementation requires a commitment from everyone involved.
Technology—Think Long Term: To overcome challenges, think beyond your requirements today to future requirements. Anticipate what your requirements maybe two, three, or maybe 10 years down the line.
Before investing in tech, ensure your BIM software has a comprehensive development roadmap. The software provider should constantly be innovating. Think ahead about future challenges.
Lastly, while it is a significant investment, make sure you choose the right software that offers you the requirements you need within your budget.
Want to take a deeper dive into how to accelerate your BIM adoption? Listen back to the webinar here or download our free BIM Booster Guide, a step-by-step insights to optimize your processes and better evaluate your solutions.
Asite Insights in your inbox.
Sign up for product news and our latest insights published monthly. It's a newsletter so hot, even global warming can't keep up.