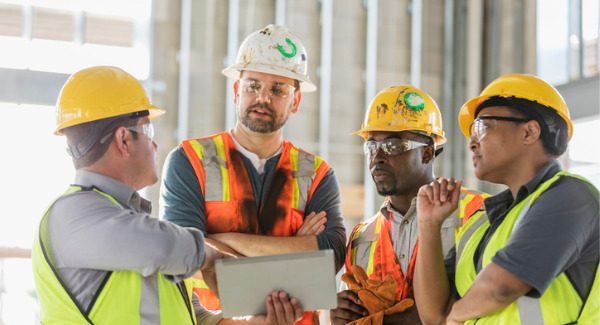 While many may be apprehensive about investing in BIM and implementing the right technologies and processes to facilitate it, it's clear that the benefits of becoming ISO 19650 compliant are worth the investment.
In fact, according to Dodge Data and Analytics, 61% of BIM users surveyed said BIM processes reduced project error, 55% said it reduced the time required for communications, and 82% reported a positive return on investment.
The ISO 19650 suite of standards addresses the organization and digitization of information challenges within our built environment.
Here, it sets the rules for exchanging, recording, versioning, and organizing information for everyone involved in a project. This common approach to information management helps projects overcome challenges holding them back and move forward with confidence.
Here are just five benefits of becoming ISO 19650 compliant:
---
1. You Ensure the Right People Have the Right Information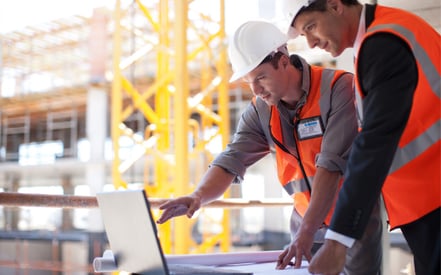 How often has project information been sent to the wrong person? Or a document waiting for approval but hasn't been sent to the right person to approve? Or a supplier has provided their document but never notified the project manager?
ISO 19650 negates all of this.
One of the most fundamental aspects of the ISO 19650 suite of standards is ensuring the right people have the right information at the right time.
While this may seem like a simple benefit, information not being in the right persons when required has been known to cause significant project delays. With ISO 19650, ambiguity ends, and projects can push forward.
---
2. You Save Time and Money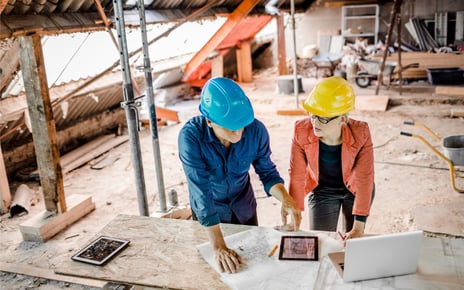 With better information management comes cost savings and time back to your workers.
Consider this: according to a recent KMPG report, between £5.10 and £6 of direct labor productivity gains could be made for every £1 invested in information management.
These gains are not just limited to the UK. In Australia, this equates to up to AUD$11, in North America US$8, and for those countries using the Euro, they could stand to save up to €7.
The ISO 19650 series helps increase the efficiency of information processes, improve the clarity of the information, and facilitate better collaboration. This allows projects globally to increase productivity.
Time is no longer wasted sending a document to stakeholders manually or searching through files to see if your supplier has submitted their deliverables.
Without ISO 19650, these simple tasks become time-consuming, wasting your valuable time and impacting your bottom line.
---
3. You Get a Better Overall View of Your Project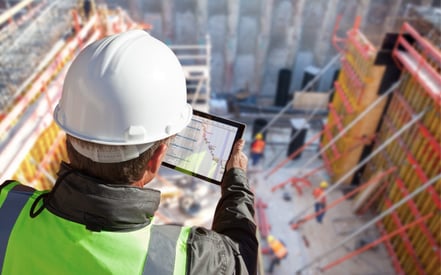 Projects typically bring together numerous players from different backgrounds, all inputting information in various formats at different times.
Without a way to monitor these inputs, it can lead to information chaos. And a project manager or asset owner can quickly and easily lose track of what is going on in their project. ISO 19650 reigns this chaos in and creates betters project visibility.
Project owners can streamline these complex processes with Information Deliver Planning (IDP)—a key component of becoming ISO 19650 compliant.
Simply put, IDP takes what is usually an excel spreadsheet that requires manual inputting and instead offers users a proactive and trackable project management tool. Enhancing project visibility and helping keep your projects on track.
---
4.You Keep Risk to a Minimum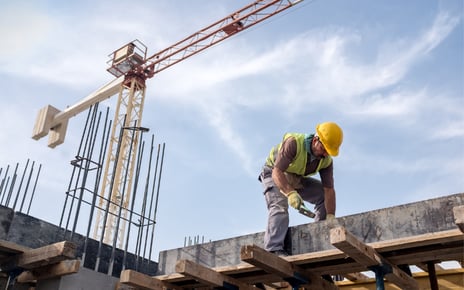 Risk, errors, and disputes are a major cause of concern for the construction industry.
This shows no sign of going away any time soon. In fact, according to KPMG, 78% of engineering and construction companies believe that project risks are increasing.
The ISO 19650 suite of standards helps mitigate some of this risk.
Everyone has access to the project information they require. Deadlines and deliverables are crystal clear. Roles and responsibilities are clearly outlined. And errors or mistakes are easier to spot and deal with before they get too far.
Take automated workflows, for example. Here, the relevant information is automatically sent to the right person for approval. Stakeholders can no longer claim not to have been given the correct information, and if the project becomes stalled, it's easier to pinpoint the blocker.
In fact, according to Dodge Data Analytics, the commercial construction project data, market forecasting & analytic services company, 61% of those in commercial construction report BIM processes reduced project errors.
---
5. You No Longer have Double Vision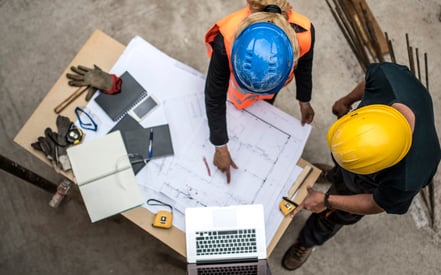 Without standardized ways of working, the same document or file could be in your project management system multiple times. Or worse still, multiple different version of the same doc exists with no one knowing which is the most accurate and up-to-date.
The ISO 19650 suite of standards avoids this duplication.
With the standardized naming convention, documents are inputted into the CDE with clear and concise metadata. This outlines precisely which iteration the document is. In some cases, the most up-to-date version will override the previous version—meaning no one is left unsure about the latest edition. And as each ID is unique, you no longer have to worry about multiple files with the same name.
---
Becoming ISO 19650 Compliant
So, how do these benefits sound?
Implementing ISO 19650 standards and becoming compliant does not have to be a daunting, costly, and time-consuming task.
The expert Asite Digital Engineering team is on hand to guide organizations through this process and help you become ISO 19650 compliant. Get started now.
Asite Insights in your inbox.
Sign up for product news and our latest insights published monthly. It's a newsletter so hot, even global warming can't keep up.