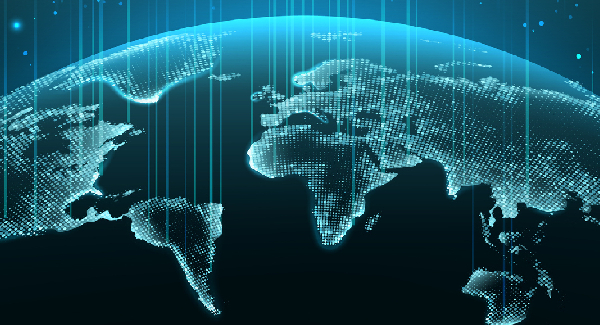 Find out how the UK, USA, EU, Australia, India, & UAE are responding to "code red" climate alert.
The latest UN report on climate change made for stark reading—especially if you find the term "code red" alarming.
Compiled by the Intergovernmental Panel on Climate Change (IPCC), the report, found that the target to limit global warming to 1.5C within 20 years will be missed. The UN secretary-general, Antonio Guterres, referred to the findings as a "code red for humanity."
The report forecasted that the average temperature during the next 20 years is most likely to be 1.5C warmer than in 1850—warning it could go as high as 1.7C. This is said to be a best-case scenario—if the actions to reduce global emissions to 'net zero' by around 2050 are taken almost immediately.
For the global construction industry, climate change and decarbonization are topics that hit close to home.
In their construction and operation, buildings currently account for 38%—the largest share—of global energy-related carbon emissions. Pressure is being placed on the industry to not only build more sustainably but improve existing structures. According to C40, the global leadership organization, 75% of today's buildings are still expected to be in use by 2050. This means we will need to prioritize both proactive and reactive measures to meet energy-saving targets.
In fact, many have already begun to act.
The 2015 Paris Agreement has the overall aim of limiting the global temperature increase this century to within 2 degrees Celsius above pre-industrial levels while pursuing means to limit the rise to 1.5 degrees. In response, governments introduced construction industry-focused strategies, setting out their commitments to a carbon-neutral future.
From the UK and the USA to the European Union and the United Arab Emirates, we look at these policies and what they mean for the construction industry.




UK Aims for Net Zero
In June 2019, the UK Government became the first major economy in the world to pass laws to end its contribution to global warming, requiring the UK to bring all greenhouse gas emissions to net zero by 2050.
However, as of March 2020, the BBC reported that nearly two-thirds of UK homes fail to meet long-term energy efficiency targets. Dr. Tim Forman, a research academic at the University of Cambridge's Centre for Sustainable Development, stated that only a national project of scale would now be enough to help the UK meet its 2050 net zero carbon target.
More recently, in February 2021, the Architects Climate Action Network (ACAN) called the UK construction industry's carbon footprint "a national scandal." The group is calling for the urgent introduction of legislation to regulate embodied carbon emissions in the UK.
USA Ramps

Up Efforts—Again
The USA formally rejoined the Paris Agreement on 19 February 2021 under President Biden.
Despite withdrawing from the Paris Agreement at the beginning of President Trump's tenure, net zero emission targets remained a focal discussion. According to the Environmental and Energy Study Institute (EESI), in the USA, residential and commercial buildings are responsible for nearly 40% of carbon dioxide emissions
In April 2021, President Biden's increased hiked the US target for reducing greenhouse gas emissions to 50%-52% from 2005 levels by 2030. And in his $1.2 Trillion Infrastructure Bill—other key takeaways include the driving of funding to new roads, clean water, and broadband—he also plans to build, preserve, and retrofit more than two million homes and commercial buildings.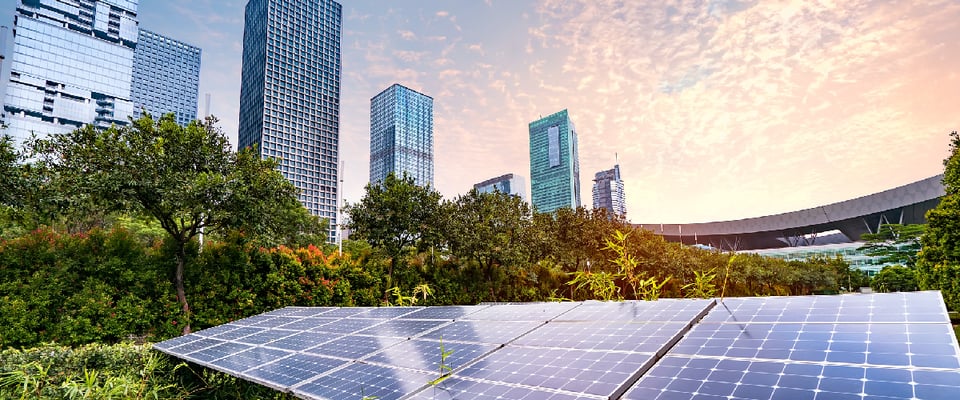 European Union

Eyes Stricter Legislation
The European Commission is working towards a union-wide net zero emissions target as part of its European Green Deal, which seeks to achieve a climate-neutral economy by 2050.
The deal directly impacts the construction industry, with a new Circular Economy Action Plan—which seeks to create a cleaner and more competitive Europe—and building renovation flagship elements.
When it comes to retrofitting assets, the strategy suggests the current renovation rate of Europe's building stock must almost double to meet energy efficiency and climate targets. This may lead to stricter legislation.
Australia Turns to

Technology & Training
Responding to the Paris Agreement, Australia introduced its first Nationally Determined Contribution (NDC), pledging an economy-wide target to reduce greenhouse gas emissions by 26%-28% below 2005 levels by 2030.
In Australia, according to research, buildings—their construction, operation, and maintenance—account for almost one-quarter of the country's carbon emissions. In September 2020, the Australian government announced their 'Technology Investment Roadmap.'
This strategy will accelerate the development and commercialization of low emissions technologies to deliver Australia's strongest economic and emissions reduction outcomes. The roadmap notes a skills package focusing on developing highly skilled and qualified workers for the construction industry, among others.

India On Track
to Meet Targets
In its commitment to the Paris Agreement, India—one of the world's highest greenhouse gas emitters—pledged to reduce the emission intensity of its gross domestic product (GHG emissions per unit GDP) by at least a third, compared to 2005 levels, by 2030.
According to Development Alternatives, the non-profit eco-solutions organization, the Indian construction sector emits about 22% of the country's total annual emission of CO2. However, according to the Indian government, great strides are being made to reduce the overall figure.
As of March 2021, India is on track to achieve its Paris Agreement commitments ahead of the target date. This is attributed to switching to energy-efficient mediums such as LED lightbulbs, waste to generate energy, and promoting more environmentally friendly fuel resources such as liquefied natural gas (LNG).
India expects to become the most populous country in the world by 2027, with 75% of the buildings expected to exist in India in 2030 have not yet been built, as stated by Global Buildings Performance Network. This provides India with an opportunity. While retrofitting remains essential, the priority must be to avoid the carbon lock-in associated with new buildings and build sustainably.
UAE Focuses

on Clean Energy
In line with the Paris Agreement, the UAE pledged to reduce its carbon emissions by a quarter before 2030.
In December 2020, the UAE submitted its second NDC, which outlines the country's enhanced target of reducing greenhouse gas emissions by 23.5%compared to business as usual for the year 2030. Increasing reliance on clean energy, boosting energy efficiency, and implementing environment-friendly waste management are among its commitments.
For the construction industry, the UAE Clean Energy Strategy 2050 states that new buildings in the UAE should be net zero carbon structures by 2030, and existing buildings should reach that level by 2050.
Green building design and construction are also being promoted throughout the region, with public infrastructure continuously upgraded and enhanced to harness the benefits of new technologies and practices.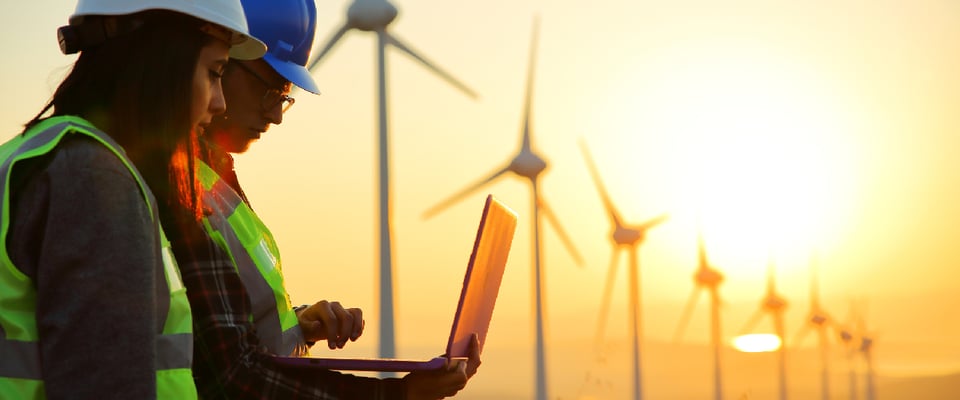 Megacities Step

Up to Build Better
Alongside national strategies, we are also seeing individual cities make climate commitments.
C40 is a network of 97 megacities, representing over 700 million citizens and one-quarter of the global economy, committed to delivering the goals of the Paris Agreement at the local level.
Nineteen coalition members, including London, Tokyo, and Johannesburg, have already committed to net zero carbon new buildings by 2030.
Eight European partner cities make up World Green Building Council 'Build Upon' project which is working to help cities lead the charge towards net zero carbon by 2050. The project aims to unlock the vast potential of buildings by developing strategies and solutions to scale up energy-efficient building renovation.
A Step in the

Right Direction
While these policies point regions and cities in the right direction, it is clear there is more to be done.
As noted by Asite CEO Nathan Doughty, "The Paris Agreement was an incredible achievement and a landmark feat for the global community, but it was simply a starting gun, and we are short on time."
Calling on the relationship between our built environment and our planet to be treated as symbiotic, Nathan goes on to state that; "The industries central to delivering and maintaining our built environment: architecture, engineering & construction, property management, facilities and asset management, and, (yes!) technology, software, and manufacturing have a huge role to play in the advancement of net zero carbon goals and are crucial to our future."
Do you want to learn more about how digital transformation within the construction industry can help to achieve a resilient and sustainable built environment? Download our free 'Smart Retrofitting' report here.
Asite Insights in your inbox.
Sign up for product news and our latest insights published monthly. It's a newsletter so hot, even global warming can't keep up.