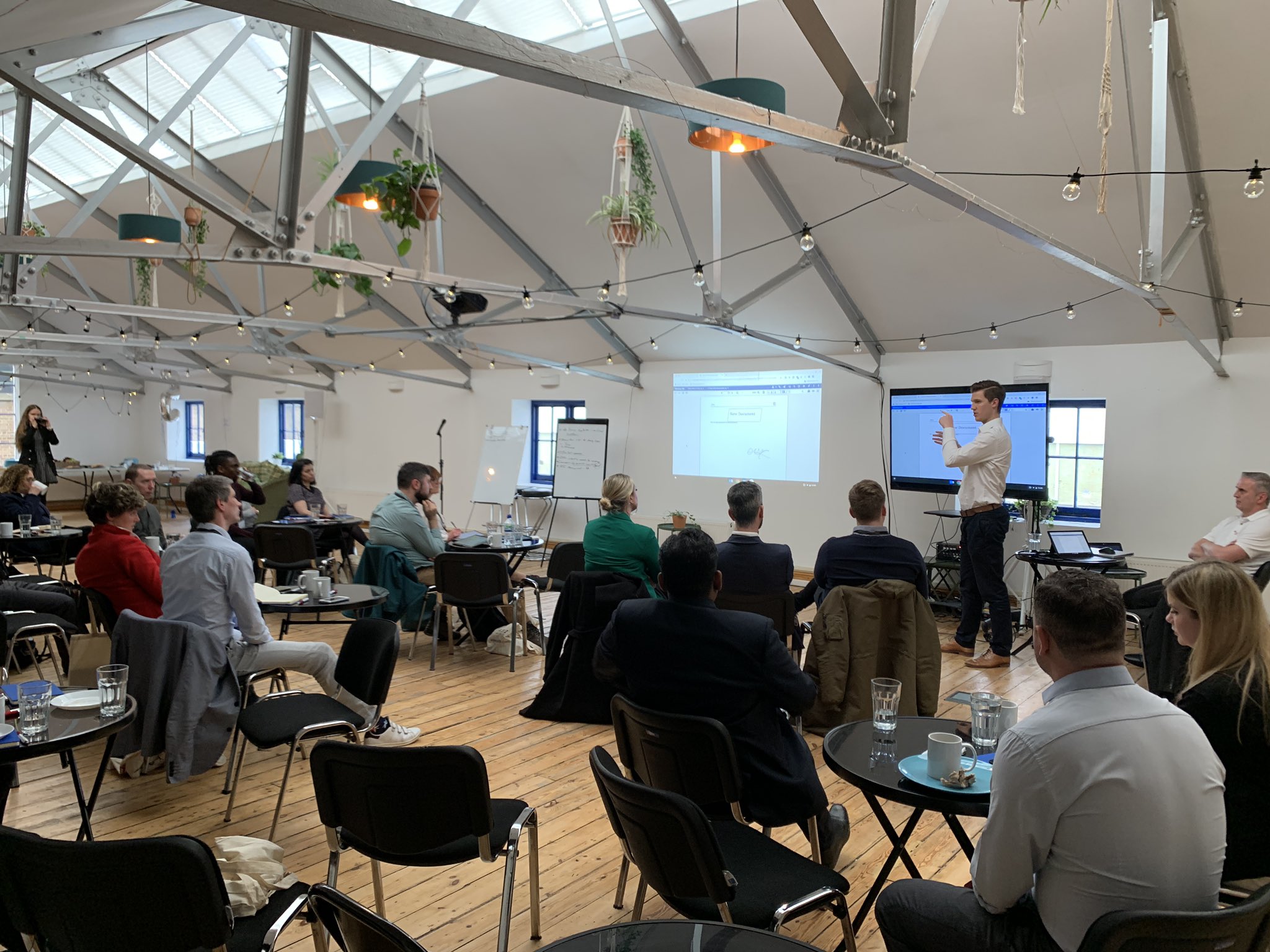 This month Asite's Senior Vice President for UK and Europe, Rob Clifton is celebrating his fifth anniversary with the business. Having joined in June 2015 as a Project Information Coordinator, Rob has moved up through the business over the last five years and now heads up the UK and European divisions.
In the same time frame the business has doubled its revenue, and with a market-leading product is set for a number of exciting years to come.
To get an insight into Asite from both a business and personal perspective, we sat down with Rob and asked him to share his view on his past five years with Asite, going from graduate to Senior Vice President, now leading a team of over thirty people.
---
So, tell us where it all began?
I actually started at Asite just one week after my final exam at University. I completed a Master's at Loughborough in Civil Engineering, but had been drawn over to the technology side following some key experiences at Laing O'Rourke during my university degree. It's common at Loughborough to get student summer placements with great engineering companies. I was fortunate enough to have been sponsored by Laing O'Rourke, which allowed me early exposure to the industry and technology on projects like Heathrow T2A and London Gateway Port. On these projects, I also got the chance to use Asite, which at the time was still in the Classic version, so it gave me plenty of ideas about the areas where it could be more effective.
The job opportunity at Asite came about after a guest lecture at Loughborough from the then Sales Manager at the company. I've always been interested in how apps, websites, and generally anything technological could be improved and voiced some ideas to the lecturer who duly invited me down to the Head Office in London. After meeting a few of the team in London's tech district and discussing in more detail my experience of using Asite on site, I was offered a role at what the Sales Manager described as "the greatest company in the world". I can hardly disagree with that now.
How do you think Asite has changed over the last five years?
Asite has always been a business that has an incredibly broad range of products for its comparative revenue size against other market shareholders. Over the last five years, while the range remains equally broad, we've been focusing on adding depth to each and every area within the product range. This focus has been followed by a doubling in size of the services team and an even greater increase within the marketing and sales divisions this year. As a result, we have a lot more structure within the business.
However, we are a tech company at heart and very much work by an agile and efficient methodology, which I'm personally a huge fan of. I've been able to develop far more quickly by being able to speak to anyone in the business. Had I been in a traditional organisation my contact would have been limited to the immediately surrounding teams. This approach has seen us become a market leader in a construction technology field now overshadowed by giant consolidator companies and I take huge pride in being a part of this kind of upstart success story.
Some things haven't changed though, it remains the most perfect work/life balance within a company I think you can achieve. In five years I genuinely have never felt anything but eagerness to get into work. Even the recent challenges of the pandemic haven't caused any difficulty with the day to day work, instead they have just highlighted how much enjoyment there is from being in an office with like-minded people and having a great time with that.
I live by an Alan Watts quote and think this applies perfectly to working at Asite:
"This is the real secret of life — to be completely engaged with what you are doing in the here and now. And instead of calling it work, realize it is play."
Are there any clients or projects which stand out to you over the past five years?
I've been fortunate enough to work with an amazing array of companies at Asite and it's not easy to single any out.
Working from the technology side with Laing O'Rourke has been fantastic. I've had great experiences with a number of major developers as well, an area that Asite has had significant success within.
There is one company that's defined my journey more than any other, Royal HaskoningDHV. My first ever meeting at Asite was with six people at the company looking at trialling Asite on a project. Over the next five years that's grown into an enterprise agreement with over five thousand users internally within the organisation and many more collaborating externally. I've met some great thinkers within RHDHV and have been lucky enough to travel around the world to many of their offices from South Africa to Vietnam and Indonesia. To see their use of the system on projects globally from that initial meeting is also a great metaphor of how a graduate position at a tech company can grow into something far beyond your expectations.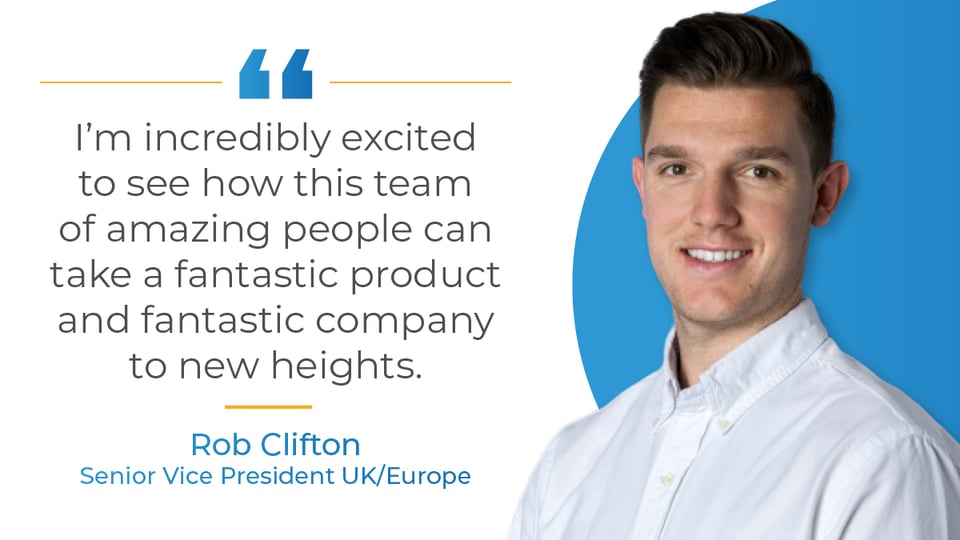 How has Asite as

a product changed during your time here?
When I started at Asite, there was a clear focus on function over form. The feature range was extensive and continues to be. The ability to reach the whole user base at significant depth is always challenging when you have a complex product range. It's the same challenge you see in many apps or websites that you use. How many of us actually are capable of using all of the functionality within every app or platform we interact with? None of us. This is commonly down to two things; the more advanced functionality isn't needed by us, or more often than not, we don't know how to use or how to access that functionality. The best systems in my book, are those that have a client base using a high proportion of the available functionality. It's with that ethos that I question every design decision within the Asite development process.
Over the last five years, with significant credit to the move on from Classic to a revitalised interface, we continue to advance the form to match the function. Adding ever more simplified features alongside meticulously worked user experience processes has seen engagement with the product increase from clients both old and new.
I think the moves we started making around a year ago in this form focus direction will be seen more than ever in some incredibly exciting features being introduced over the next six months or so.
How have the people at

Asite changed?
Asite is fortunate in the sense it's built on the backbone of some fantastic long-standing staff who have been with the business for many years. This goes from our CEO, Nathan, through to our executive team, our management, and our regional team leads as well.
Learning from these people, all of whom are key to the personal development of anyone within the business, has had a major personal impact on myself. Being able to reach out to any one of them allows the development of skills and experience far beyond the boundaries of the typical role. I learnt a huge amount from our late CEO Tony Ryan even when I was very new in the business and it's that mentality from top to bottom that makes Asite a great place to nurture talent.
It's important to me that any new joiners in the business continue to have this availability to people so they too can grow and develop like I have been able to.
What advice would you give to someone looking to progress in their own careers?
It all goes back to enjoying what you do. If you enjoy what you do then making a success of it never feels difficult. I would strongly advise anyone to think about that when starting out in any role or career.
You can chase money, but chasing money will simply lead to chasing more money. When you're spending the majority of your life working, why would you not aim to enjoy it just as much as the time you are not working? Of course, with enjoyment comes commitment, which leads to development and progression. Money will come as a by-product of that.
I'm also a huge fan of failure and would encourage anyone to read Matthew Syed's Black Box Thinking. Asite has allowed for a culture where you can fail and you can learn from it. This has led us to have, what I consider, an incredibly strong and experienced team of people far beyond that of their comparative age group. We have allowed people to learn from mistakes at a faster rate than is typically possible in a company. That puts us in an incredibly exciting and capable position over the next five years. A great product supported by a whole team of innovative thinkers.
One piece of advice I don't agree with, which comes from education, particularly at higher tier level, is the advice to follow the trodden path. Whoever found anything remarkable by following the same route as everyone before them? If you have the flexibility to try something different then take it. If it doesn't work out, the trodden path will still exist, whereas the one-off path may not.
Make the most of every opportunity is another phrase you'll hear me saying to the team.
Looking forward to your next five years with Asite, what are you most excited about?
I'm incredibly excited to see how this team of amazing people can take a fantastic product and fantastic company to new heights.
We doubled the revenue over the last five years and as someone who does not set easy goals, I see us doubling group revenue several times over in the next five years. With this team I'm sure it will be my most enjoyable and rewarding challenge yet.
Asite Insights in your inbox.
Sign up for product news and our latest insights published monthly. It's a newsletter so hot, even global warming can't keep up.