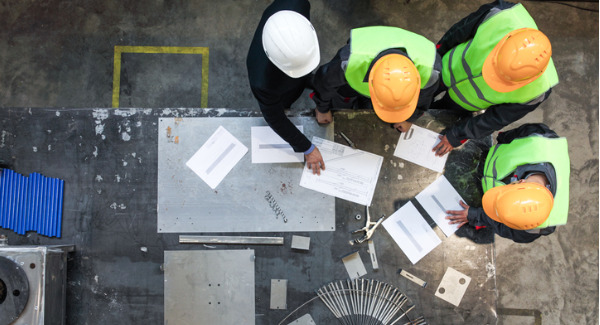 Working from the same source of information is essential for any company—whether you're a large-scale enterprise or a small firm.

For construction companies, using a Common Data Environment (CDE) allows people across projects to access the same information in one central, secure location. Simply put, a CDE acts as a central storage solution, allowing all stakeholders to access project documents.

As we all know, there's more to construction than just the people laying bricks or a site manager telling them where the bricks go. A CDE works for everyone on-site in a variety of ways.

To show how a CDE benefits everyone on-site, we've outlined below how it impacts specific job roles and how these people use the Asite CDE.
---
1. Helping Document Controllers Keep on Top of Information
A document controller ensures the entire project is on top of its documents. With the average construction project generating copious amounts of data and information from design to bid to build, this is no mean feat.

It is essential to provide your document controller with the tools they need to access up-to-date documents you can all collaborate on quickly.

In a survey conducted by Asite, 100% of document controllers stated they use the Asite CDE all the time, with the tool saving them over nine hours a week on average on their document management.

2. Working with Project Managers to Keep Work on Track
A project manager needs to keep everything on track to keep their staff productive and meet the client's requirements. In order to keep clients happy 50% of Project Managers use the Asite Contract Management solution.

Project Managers need to document project progress—what's been done, what needs to be done, and how they've spent money on a project. To help achieve this 50% of Project Managers also say they use the Adoddle Field for Site mobile app to track snagging and defects on-site, helping keep their staff busy.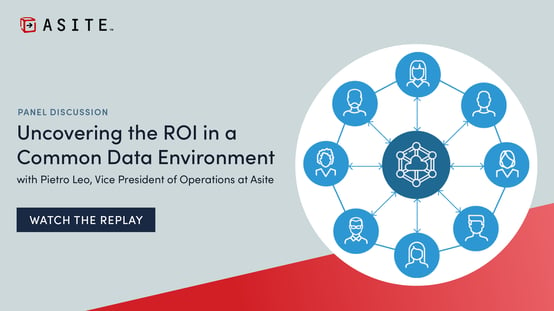 3.

Assisting Site Managers with Daily Tasks
The person in charge of getting things done on-site, a site manager, turns BIM Models into reality. Their job is closely aligned with the project managers in that they're accountable to both the staff on-site and the clients.

With such a diverse and demanding job role, site managers need the right tools to keep projects in check.

A CDE gives people access to the same information from the office to the site, regardless of their location. A survey of Asite users showed that 60% of site managers use the software for drawing references. Five out of six site managers also stated relying on the snagging tool—part of Adoddle Field for Site—as part of their work.

4. Saving On-Site Staff Time
From electricians to bricklayers, on-site workers are responsible for carrying out all of the tasks that keep projects moving.

With a CDE, these workers benefit from better access to documents, accessible task-related information, and quick and easy task delegation on-site.

These tools help workers get tasks done quicker and easier. Asite's survey found that two-thirds of site staff save at least three hours a week by using the Asite Platform.
A CDE benefits everyone working on-site, helping them to build better. Want to find out how a CDE can benefit you and your team? Click here.
Statistics courtesy of Techvalidate.
Asite Insights in your inbox.
Sign up for product news and our latest insights published monthly. It's a newsletter so hot, even global warming can't keep up.