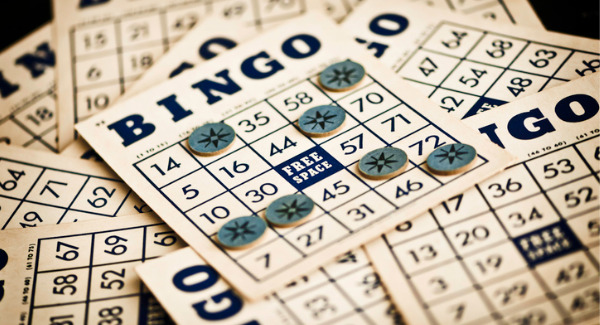 Working on-site can often feel like you're trapped in a never-ending game of Bingo—where the squares are all too familiar snags and defects. Instead of getting to yell out "Bingo" and win a prize, you end up with nothing but negatives—running late for dinner or missing a family event.
With super-slim profit margins, even 1% on a project is a big deal. Eliminating some of the typical issues that crop up can significantly improve your odds of completing a project on-time and on-budget.
Instead of hoping luck is on your side, you should work with your on-site staff to highlight how you can improve and implement processes and tools to help you get the job done better and faster.
So, ready to play On-Site Bingo? Let's take a closer look at the top four on-site struggles and how you can fix them to win big:
---
1.
Communication Breakdown:
Where Does the Wall Go?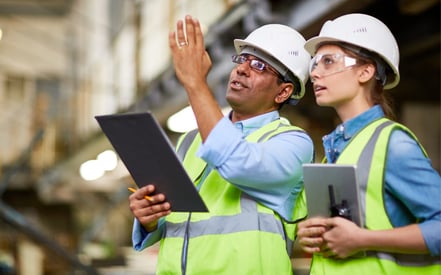 It may feel simple to say, but communication on-site is a lot more than just tasking out jobs and asking your team to do this or that.
In reality, it's a lot more detailed. The average request usually has four or five different points and could go along the lines of "I need you to build a partition wall on the second floor. Make sure the ceiling plate is fixed to the ceiling joists, and the floor plate is secure. Don't forget to check the drawings to make sure you put the wall in the right place. And make sure you leave enough space so that when the electrician comes to add wiring, they have room. Oh, and make sure you log the materials used for the handover files." Sound familiar?
Even that request is probably oversimplified, a lot of building site tasks are even more complex. With there realistically being more things added, it's no surprise if there is a breakdown in communication at certain points—especially if people are delegating your delegated tasks.
One way to fix this is by using a Common Data Environment (CDE). A CDE resolves your communication headaches work improved document management and workflows, meaning setting a task becomes as easy as clicking a button.
---
2.
Finding the Right Talent:
Stop Waiting for the Right Person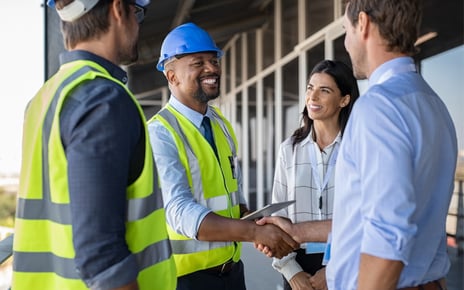 Construction is facing a huge skills and staff shortage. The Construction Industry Training Board (CITB) warns the UK needs over a quarter of a million new construction workers by 2025.
Without having the right people on-site, your project will be slowed down through either unqualified staff installing things incorrectly (if you can call it installing) or simply waiting for the right person to have time to complete the job.
Using a Supply Chain Management tool, you can find the right subcontractors for the right job faster and easier. Here, subbys are prequalified for the work you're carrying out, meaning you no longer waste time getting their documents to ensure their quality and spend more time on getting the job done.
---
3.
Safety Breaches:
No More Wobbly Boards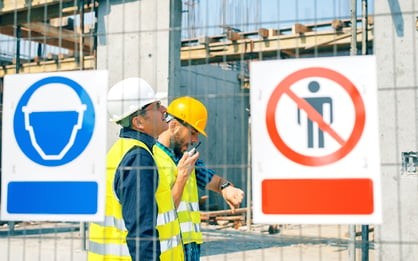 Research by insurer Direct Line found over 130,000 days each year are lost to injury for construction workers.
Construction sites are one of the most dangerous workplaces. There are plenty of sharp objects, things to fall over, and work that needs to be done at height. Injuries can be prevented through training, ensuring a clean and tidy site, education, and making sure people follow the rules.
Injury prevention can be brought into the 21st century by using technology on-site. Near misses can be logged via an app so that the site manager and team can rectify the wobbly scaffold board, the dripping pipe, and the rubbish all over floor four quickly and efficiently.
Field apps allow you to log information in real-time, meaning your team has access to the most up-to-date project information, whether they're on-site or in the office. This helps streamline processes, enhance collaboration, and reduces risk.
---
4.

Data: Stop Digging for Docs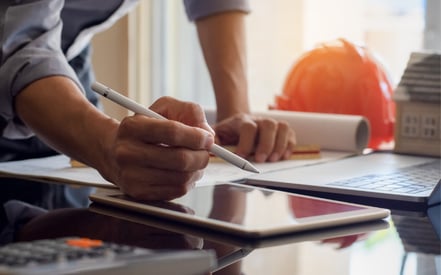 Believe it or not—a construction project can create as much paper and data as hammers and nails. Imagine trying to find the right tool if they weren't organized in a toolbox.
The same is true of data. Think of all the data generated: spreadsheets, PDFs, emails, contracts, job lists, snagging lists—to name a few.
Finding the right piece of data can slow you down. Not to mention there is a cost for time spent digging for a lost email, reviewing an old drawing, or working from a spreadsheet filled with errors. Another issue is waiting for someone else on the team to send you information. You're simply wasting time waiting on others and not on getting the job done.
Cloud-based construction software platforms now allow you to move away from central spreadsheets, printed drawings, and job delegation. Instead, you can manage your project from one secure location and stop wasting your time and money.
---
How familiar do these inefficiencies sound? Find out what common inefficiencies are slowing you down on-site by checking out our on-site bingo card here.
Asite Insights in your inbox.
Sign up for product news and our latest insights published monthly. It's a newsletter so hot, even global warming can't keep up.