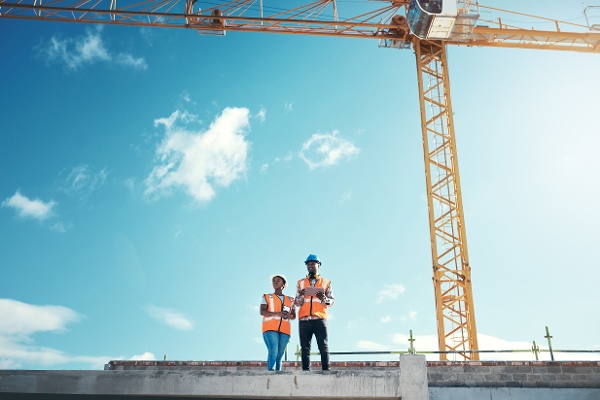 The construction industry is famously digitally adverse. It ranks as one of the least digitized in the world—just above agriculture and hunting, according to the McKinsey Global Institute industry digitization index.
This digital dissatisfaction can be attributed to risk aversion, lack of training, and complex platforms. But change is coming.
Construction technology is booming. Spurred on by the increasing digital uptake over the last two years, the industry has quickly realized digital savvy is no longer a nice to have but a must-have.
In fact, research suggests construction technology could raise productivity by 14%-15% within the next decade, reducing project costs and increasing return on investment. 
With savings like this up for grabs, it's high time construction ditched the manual processes, spreadsheets, and printed docs and adopted digital.
Need some more convincing?
Take these three common problems experienced on the construction site and how tech resolves them: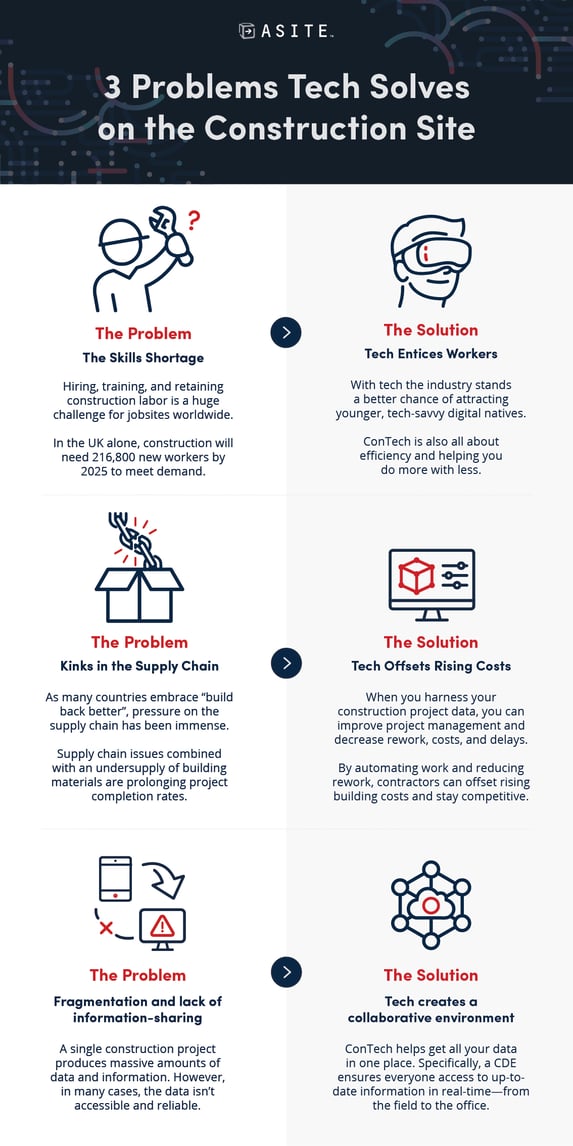 *To download a pdf of this infographic, please click here.
Getting Ready for the Platform Era
With such immense potential for growth, the construction tech market is booming—expected to reach £11.5 billion or €13.8 billion globally by 2027, rising at a market growth of 6.5% CAGR during the forecast period, according to Research and Markets.
With digital domination showing no signs of slowing down, you can expect exciting new digital solutions and tools released into the ecosystem as more and more tech startups mature.
In the immediate future, connected construction that brings together digital technology and data should be top of mind. So, could this mean we're entering the year of the construction platform?
McKinsey notes time is quickly running out for single-point solutions, and the fragmented construction industry we've become accustomed to could soon be a thing of the past. It suggests we're moving towards a "platform era" for the construction industry.
Using connected construction technologies, firms can bring assets, people, processes, and job sites onto one platform to reduce downtime, optimize asset utilization and efficiency, and gain greater visibility into operations.
With the future of construction looking predominantly digital, many in construction will have to ask tough questions. Are you tech-ready for the platform era? Or are you ready to get left behind?
Ready to adopt digital? Take the next step—Click below to download our free State of Construction Report now.
Asite Insights in your inbox.
Sign up for product news and our latest insights published monthly. It's a newsletter so hot, even global warming can't keep up.