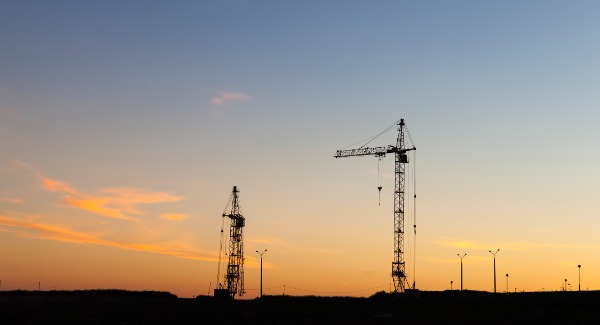 As the Russia-Ukraine conflict enters its second month, the construction industry is bracing for more shocks, shortages, and price hikes. Day after day come the headlines and the uncertainty—from oil hitting a 14-year high to supply chain scarcities.
No doubt, everyone is on edge as missiles continue to fly, populations are displaced, and global commodity markets are disrupted. The questions come fast and furious:
- How can contractors bid work in such turbulent times?
- Will projects in the UK come to a complete stop or face delays?
- How will the U.S. construction industry cope with everything from higher oil to scarcity in nickel required for stainless steel and lithium batteries?
- How will global projects be affected as commodity uncertainty drives up the price of in-demand items—from scaffolding to rebar?
With no resolution in sight, let's dig into three big impacts for the construction industry to watch as this conflict unfolds:
---
1.
Regional Conflict: Global Repercussions
From Bangladesh to the European Union—construction projects are being stalled, preparing for shortages, or halted together. Many projects rely on Russian financing and labor or Ukrainian construction materials. For example, the Ruppur Nuclear Power Plant in Bangladesh is financed and under construction by Russian companies.
It is an understatement to say Ukraine projects have suffered a major setback. Before the invasion, construction sites across Ukraine were booming. Dubbed the Big Construction program, the much-needed overhaul to Ukraine's aging infrastructure had created more than 200,000 jobs.
Plans called for building or repairing of 46,000 km (28,583 miles) of national roads; 123,000 km (76,428 miles) of regional roads; and 250,000 km (155,342 miles) of urban roads. The total investment of UAH 140 billion ($4.5 billion or €4.1 billion) was partly financed by the European Bank for Reconstruction and Development.
Instead, the Ukrainian infrastructure has been the target of Russian attacks, with many assets damaged or completely destroyed. The United Nations Development Program has recently reported that Ukraine has suffered $100 billion worth of destruction in its infrastructure, buildings, roads, bridges, hospitals, schools, and other physical assets.
Meanwhile, the EU has imposed sanctions on some Russian steel sales and targeted oligarchs with stakes in the Russian steel industry. According to the Washington Post, the cost of steel has gone up to more than €1,250 ($1,379) from about €400 in early 2019.
This all points to the threat of shortages in the summer months. Rebar steel, the long and corrugated rods used to reinforce concrete in every construction project, could be in limited supply soon.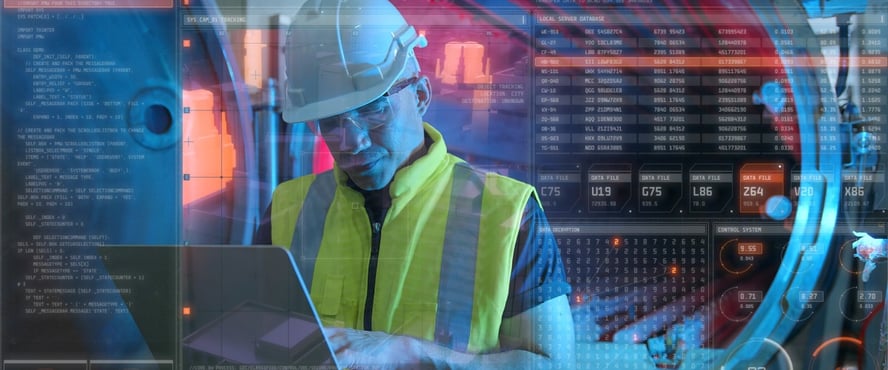 2.
Cybersecurity Threat is Real: Contractors Face Greater Risk
As businesses, banks, and governments around the globe—from London to New York City—harden their cybersecurity, the construction industry is warned to stay alert to potential Russian-led cyberattacks.
Security experts say the construction industry could be a target as small-to-medium contractors are especially vulnerable to attacks, such as ransomware. This is a type malware where cybercriminals steal or encrypt sensitive files and information and demand compensation for their return or safety.
Ransomware attacks can target firms of any size—from family-owned contractors to global giants.
In fact, construction was the top industry hit by ransomware attacks in 2021, according to a December report from encryption software firm NordLocker, based in the UK and the Netherlands. They analyzed 1,200 companies across 35 industries and found a range of victims.
These included one of the biggest construction companies in France with 1,700 employees and a turnover of €320 million and a North American private homebuilder that has built 28,000 homes in 25 years.
According to Marsh McLennan, a 2020 survey by the UK government found that only 70% of domestic construction firms thought cybersecurity was a high priority compared to 80% of average businesses.
They also found the AEC supply chain with its complex network of owners, developers, general contractors, trade contractors, material suppliers, and third-party logistic providers to be quite vulnerable. With data shared across platforms, there is a risk of cyberattack with every new digital connection.

3.

Supply Chain Chaos: Contractors Brace for Further Disruption See Little Relief
With the conflict already wreaking havoc on fuel prices, Ken Simson, chief economist for the Associated General Contractors of America (AGC), noted: "The war in Ukraine and the West's response are likely to have multiple effects on construction materials costs and availability."
Even before the war, February data showed climbing material prices in the U.S., according to the AGC. In February, nonresidential construction prices rose 21% from the previous year. These numbers were the highest year-over-year increases ever recorded. Metals, fuel, and trucking price increases have created more chaos for the supply chain.
According to the AGC, prices climbed at double-digit rates for nearly all categories of inputs in the cost index in February. This included:
- Diesel fuel leaped 57.5% over 12 months
- Steel mill products climbed 74.4%
- Aluminum mill shapes jumped 37%
- Plastic construction products rose 35%
Clearly, the conflict is driving fuel, copper, steel, and aluminum prices higher. According to the Washington Post, rebar steel prices surged in mid-March to a record of €1,140 per ton, up 150% from late 2019. And the price of hot-rolled coil, a popular form of steel, has reached a record high of about €1,400 per ton, up nearly 250% from before the pandemic.
Another area of concern: Russia supplies 30% of Europe's oil and 35% of its natural gas. Construction materials containing petro-carbons from energy-intensive manufacturing are expected to suffer from inflation.
Experts say it is unlikely that the European Union will ban oil imports from Russia as the U.S. has done. Meanwhile, the UK plans to phase out imports of Russian oil and oil products by the end of 2022 and is considering a ban on its natural gas.
On the flip side, the number of construction-related businesses suspending shipments to Russia continues to grow—from U.S.-based John Deere to Caterpillar, the world's largest construction manufacturer. In addition, Japan-headquartered mobile crane manufacturer Tadano has suspended shipments to Russia, Belarus, Donetsk, and Luhansk, and Hitachi Construction Machinery is winding down its operations in Russia.
---
Navigating an Uncertain Future for Construction
By last summer, the COVID-19 pandemic had fueled huge price spikes around the globe. In the U.S., contractors were coping more than 100% price increases for lumber and cold-rolled steel sheets for metal studs—plus a 39% increase for copper wire and cable.
While the rollercoaster ride of price volatility and supply scarcity has been unsettling for the construction industry, many have remained optimistic as governments leaned into infrastructure "build back better" projects.
However, the war in Ukraine is again proving how a homebuilder in Ohio is connected to a steelworker in Ukraine. Ultimately, there may not be enough lean construction tactics or unconventional building materials in the world to offset the ripple effects of this war.
If you would like to learn about how project management software can help navigate construction industry uncertainties, discover more here.
Asite Insights in your inbox.
Sign up for product news and our latest insights published monthly. It's a newsletter so hot, even global warming can't keep up.