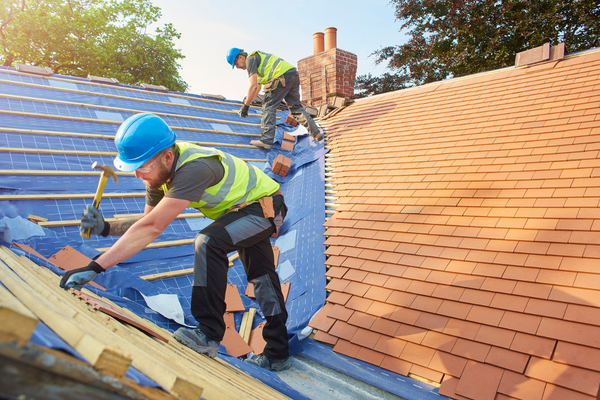 Have you ever seen a carnival barker spinning a wheel with the adage: "where it stops, nobody knows?" These words are an apt description of construction building material prices.
It has been nearly impossible to predict where the zigs and zags of prices will settle. Despite the constant gyration since the pandemic-induced lockdowns, it's the time of year to consider what building material prices may look like in 2023.
---
Ukraine & China Have Far-Reaching Impacts
The impact of the pandemic on businesses has been discussed ad nauseam. The combination of shutdowns, worker shortages, and great demand has racked the supply chain. This has resulted in shortages and wild price shifts.
Heading into 2022, many people expected prices to stabilize and even decline for some commodities. However, unexpected events, including the lockdowns in China in the spring and the war in Ukraine continued to rattle the supply chain. The former, and lockdowns in general, seem to be receding but may still occur sporadically. And the latter continues to drag on with no signs of ending anytime soon.
Earlier this year, the stockpiling of cargo containers combined with overall global demand had increased cargo prices exponentially, especially between Asia and North America. By September, the issue had eased considerably with vessels waiting to load off U.S. West Coast dropping considerably.
Consider how the price of lumber has fluctuated since the pandemic. As you can see from the chart found here (courtesy of Quartz), lumber was approximately $300 per 1,000 board feet before the pandemic impacted the U.S. In April 2021, the price soared to $1,500. It then fell to approximately $500 before rising again to approximately $1,300. Prices have been falling in 2022 and were nearing $400, but appear to be rising to nearly $500 again.
Consulting firm Forest Economic Advisors (FEA) tells Quartz they expect lumber prices to continue falling into 2023. However, they expect prices to turn upward again by the end of 2023.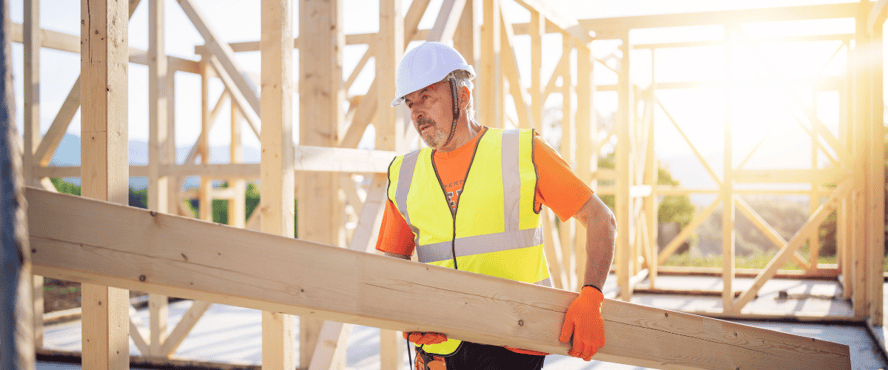 Material Prices Do Not Move in Unison
The recent decline in lumber prices is part of a trend regarding construction materials. Nonresidential construction input prices have been dipping since June 2022, according to a September Construction Dive article. The two months of falling prices provide "more evidence that construction material costs peaked in June and… newfound optimism in the sector." 
Yet others declare, "…the overall cost of building materials continues to not just grow, but to do so at astonishing rates." The Bureau of Labor Statistics notes, "In July 2022, the year-over-year change in materials and components for construction, excluding capital investment, labor, and imports was 14.8%. The growth rate of increase is down, which is good, but price increases are cumulative, so even lower growth means prices keep getting higher."
Also, it's important to note that construction material prices do not move in unison. Prices in general, like those of lumber, are off their highs, but are still higher than they were prior to the pandemic.  
However, the National Association of Home Builders noted that the PPI for ready-mix concrete (RMC) increased 1.4% in September—its sixth consecutive increase—and has risen 11.6% over the past year. The index has climbed 8.9% year-to-date, the largest September YTD increase in the series' 34-year history.
Here's a look at where material building prices were in September 2022 chart, according to Producer Price Index (PPI). Chart courtesy of the Associated Builders & Contractors.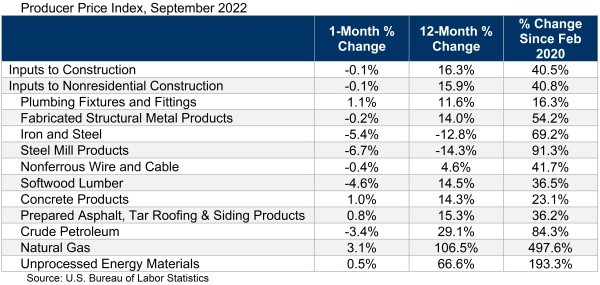 So, where are construction materials prices headed in 2023? Let's wade into the prognostication, business knowing full well that surprises will probably arise and carry great impact.
---
Headwinds Impacting

2023 Construction Material Prices 
As noted above, the war in Ukraine is persisting, now in its ninth month. This has impacted energy prices, particularly in Europe. 
Anirban Basu, Chief Economist for Associated Builders and Contractors, said: "With COVID-19 lockdowns persisting in China, the world's leading manufacturer, and Europe facing severe energy crises, supply chain disruptions will persist."
Another headwind impacting business conditions is the potential of a U.S. recession. Although it has not been severe so far, and previous recessions have had different impacts (in the past, a recession has led to increases in unemployment), there's no guarantee it won't grow in severity. 
A key issue impacting the U.S. economy is inflation. To combat inflation, the Federal Reserve has been raising the short-term interest rate at its quickest pace in four decades. How high will rates go? That depends on when inflation falls. 
The Associated Press recently reported on a speech from Federal Reserve Governor Lisa Cook. "With inflation running well above our 2% longer-run goal, restoring price stability likely will require ongoing rate hikes, and then keeping policy restrictive for some time until we are confident that inflation is firmly on the path" (back to 2%). 
While the Fed hopes for a soft landing, many predict the economy will probably go further into recession. And fears of a recession don't end at the U.S. border. A recent CNN Business article titled "5 signs the world is headed for a recession" noted "…markets are flashing warning signs that the global economy is teetering on a cliff's edge. The question of a recession is no longer if, but when."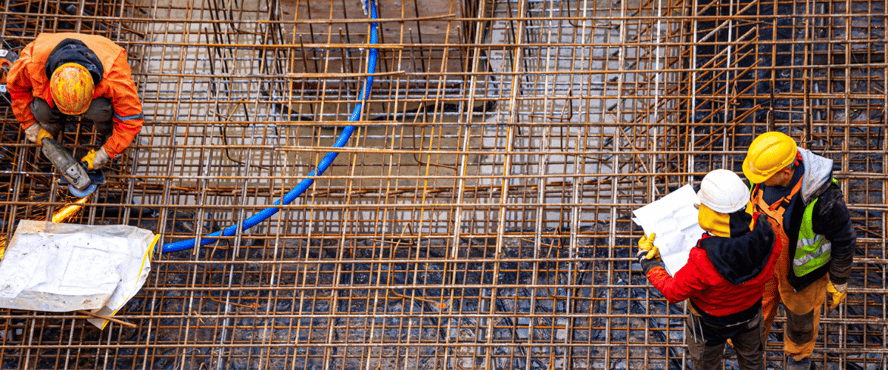 Bright Spots

in U.S. Construction Industry
So, a recession will tank demand, and construction building materials will fall in unison, right?
Whoa. Not so fast.
Predictions of a recession and an actual recession are not the same thing. Even if a recession does happen, its length and depth are uncertain. 
In addition, there are some bright spots in the U.S. construction industry.
Among those is the Infrastructure Investment and Jobs Act. Although it was signed into law in November 2021, the associated spending from the massive bill will continue for over a year. Reuters  notes, "The administration will award billions of dollars in additional grants [from the bill] through the end of 2022." 
The massive housing shortage is also a factor. Robert Dietz, Chief Economist for the National Association of Home Builders, says the shortage is about 1 million units. The number of construction permits for new single-family and multifamily housing is up by a third since 2019. Dietz says construction would be even higher if not for the worker shortage.
So, demand for construction remains.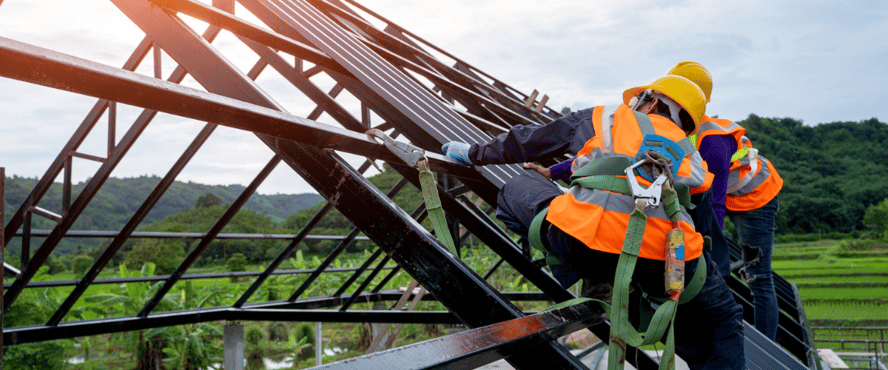 Expert

s

Predict Solid 2023
Dodge Data's Civil Quarterly Report  from the end of the second quarter of 2022 focused solely on heavy/civil/infrastructure design and construction. They found that "…optimism remains high, but also some stresses on the industry. Backlogs are at nearly optimal levels, but that also means that the industry is nearing capacity in the volume of work it can absorb."
The Dodge Momentum Index showed construction spending continues to grow as of September 2022.
Statista projects a 6% increase in the U.S non-residential construction market for 2023. They projected 9% in 2022.
In its September 2022 focus on housing, Real estate giant Marcus & Millichap said, "Material prices show signs of settling."
Overall, it seems that construction will be solid in 2023. Some markets, including housing, may be more impacted by the recession. But others, like infrastructure, should hold based on large infusions of government spending. The overall non-residential market seems bound for restrained growth.
---
Bet on Some Material

Price

Fluctuation
As for the cost of construction materials, expect them to moderate with the market, as they have recently. But they will likely not return to pre-pandemic rates and will continue to fluctuate. The market and the construction industry have changed overall and those in construction need to recognize this.  
The continuing fluctuation will make it challenging for general contractors to set rates and improve profitability. Other elements such as data and digitization will become even more important as organized, accessible information can help provide the insight the construction industry needs.
Ready to learn how construction technology can help make your projects more profitable and easier to manage? Learn more now.
Larry Bernstein
Larry is a New Jersey-based writer who specializes in construction and construction technology.
Asite Insights in your inbox.
Sign up for product news and our latest insights published monthly. It's a newsletter so hot, even global warming can't keep up.