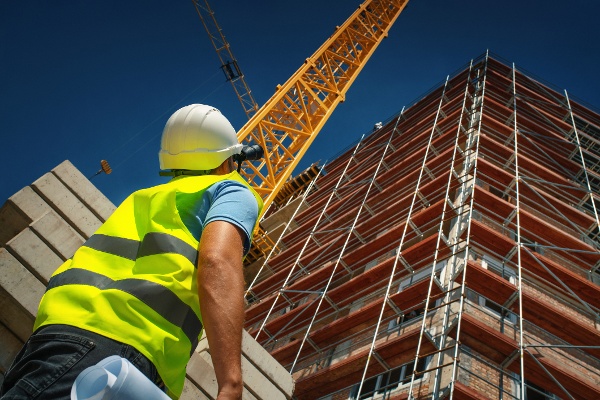 You don't have to look far to see the impact of inflation—from the grocery store to the gas pump.
In fact, the annual inflation rate in the United States for the 12-month period ending in January 2022 was 7.5%. This means everything (on average) is 7.5% more costly than one year earlier. This is the highest 12-month inflation rate the U.S. has experienced in 40 years—since February 1982.
---
What is Driving Inflation?
One of the major contributors to inflation is excess money in the economy.
To deal with income loss and debt repayments, the U.S. printed a lot more money. So much so that in June 2020, the government printed more money than it did in the first two centuries since the country's founding.
As a result, printing money devalues a currency, so everything that isn't that currency increases in value compared to it, including other currencies, consumer goods, and building materials.
Another major contributor to inflation is increased spending on consumer goods.
Lockdowns and restrictions prohibited people from going to restaurants, theaters, festivals, fairs, and resorts, which led to extra savings. Stuck at home, people invested in remodels, new furniture, new appliances, and home and outdoor entertainment goods.
Amazon's annual revenue for 2020 increased by 37.6% year over year to $386 billion. It increased by another 21.7% in 2021.
The final major contributor to inflation is increased spending on building materials.
Governments around the world invested in infrastructure as a means of stimulating their economies while COVID-related restrictions hampered normal economic activity.
The U.S. Central Bank has revised up estimates for economic growth for every quarter of 2022 after Congress passed an infrastructure package worth $550 billion, which will place upward pressure on building materials costs for all of 2022.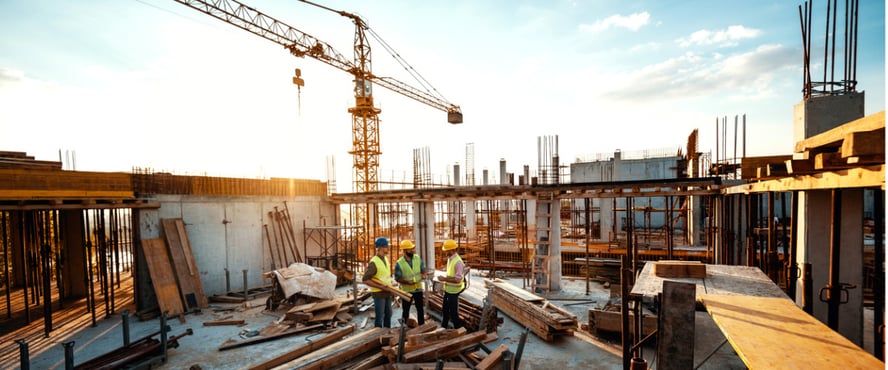 How Inflation Impacts Construction
The construction industry is already familiar with dramatic rises in building materials costs, due to supply chain issues and increased demand. They also face high labor costs due to a protracted labor shortage that has no end in sight.
No doubt, inflation will now exacerbate both of those problems.
Inflation is also affecting other construction inputs, such as fuel, equipment, and technology.
According to the GasBuddy 2022 Fuel Price Outlook, fuel prices are expected to average $3.41 per gallon across the U.S. compared to $3.01 in 2021. They could reach more than $4 per gallon in the Spring before greater supply comes online in the later part of the year.
Manufacturers of construction equipment have already begun to raise prices. Caterpillar, in the fourth quarter of 2021, stated it may increase prices a second time due to inflation and production delays.
As of September 2021, the producer price index (PPI) for construction materials inputs was up 15%-18% year to date and was up by 23% since March 2020—the beginning of the pandemic. Even though input prices for construction have increased by double digits, the PPI Buildings Cost Index for final cost to owner is up between only 5% and 6%. This translates into double-digit losses in potential revenue for construction companies.

5 Steps to Mitigate Inflation
With the expectation inflation will cut into profits by such a large amount, construction companies should take several steps to mitigate the effects of inflation.
1. Accelerate Schedules
If you have an upcoming project, assemble the people you need. Reach out to the architects, engineers, subcontractors, and suppliers. Put the plan in place as soon as possible. Project management software helps in communicating with project partners, sharing, and altering information in real-time, and storing all necessary project documentation. This will make it easier to hit the ground running.
Secure the items you need from suppliers and try to lock in prices. Purchase whatever you can; storage may be less costly than paying the increased costs of construction items months from now. Begin construction as soon as possible.
2. Adjust Bids
As mentioned above, the construction industry is absorbing the cost of inflation and not passing it on to the customer. Use site survey technology to prepare estimates, which leads to more accurate quantities when preparing your bid.
In an inflationary environment, you should use the anticipated input price you expect when the project begins—not when the bid is being prepared. Inform the potential client in your bid that projects based on more accurate bids are less likely to go over budget and over schedule.
According to the AGC, inputs to construction began rising in May 2020 and plateaued just under 10% for the last half of the year. By May 2021, inputs to construction rose by more than 25%, where it has plateaued until the end of 2021. Whereas, bid prices did not begin rising until early 2021 and they have only risen by 10%.
3. Amend Budgets
Week over week, project costs and projected costs need to be reviewed to ensure the project stays on budget. Adjustments need to be made as soon as an issue or potential issue is noticed.
Budget in larger buffers for cost overruns. In this environment, Project Management Advisors (PMA) urge owners and developers to consider escalation contingencies of 10% to 15% per year.
4. Explore Alternative or Unconventional Materials
The results of inflation are not felt uniformly; some materials are experiencing greater price increases than others. Alternative or unconventional materials provide an opportunity of providing the same product while finding less costly materials.
For example, using prefabricated wall panels and framing systems in wood-framed projects can limit material waste. And there are alternatives to concrete that can be acquired at a lower price compared to ready mix concrete, such as timbercrete, ashcrete, and hempcrete.
5. Implement Lean Construction
Finally, implement lean construction practices to keep construction costs low. A builder with a lean approach specializes in optimizing projects for efficiency and reducing waste during all stages of construction. Studies show 57% of construction spending is equal to waste.
A part of lean construction is using pull planning instead (versus linear planning). A linear planning process adjusts time frames only as issues occur. Pull planning involves creating a deadline, working back from there to identify key milestones and potential roadblocks to achieving that deadline.
Want to learn more about how project management software can help you mitigate the effects of inflation on your projects? Learn more here about the Asite CDE can help.
Nathan Medcalf
Nathan Medcalf writes about technology, heavy equipment, and construction for numerous clients and has been published in more than 30 trade publications since 2006.
Asite Insights in your inbox.
Sign up for product news and our latest insights published monthly. It's a newsletter so hot, even global warming can't keep up.