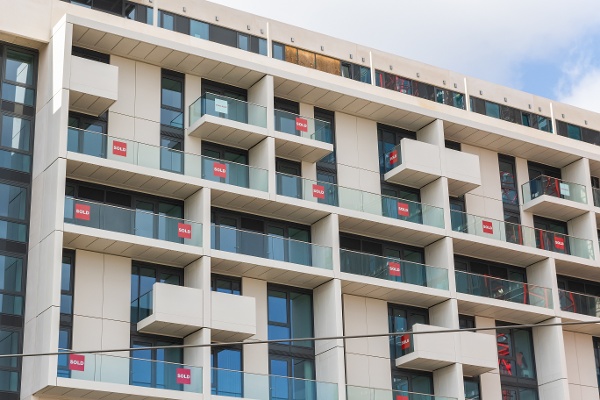 After the government drew a hard line, UK construction firms in April agreed to remedy unsafe cladding in UK buildings.
All total, 36 out of the 53 construction firms invited to sign the building safety repairs pledge committed to remediating life-critical fire safety works in buildings over 11 meters. This comes after months of negotiations between the UK Government and the UK construction industry.
In January, Secretary of State for Levelling Up Michael Gove outlined measures to ensure no one in low-rise buildings would have to pay to remove unsafe cladding. Instead, responsibility for funding remedial works will pass to the businesses responsible for installing the cladding—developers, housebuilders, and manufacturers.
The original estimated cost was set to come in at £4 billion or roughly $5.3 billion.
---
Who Ha

s

Made a Commitment?
Thirty-six builders—including some of the UK's biggest industry names—have signed the pledge.
Builders such as Ballymore, Keepmoat Homes, Berkeley Group, Redrow Homes, and Barratt Developments have agreed to pay £2 billion collectively. This £2 billion is just half of the initial £4 billion required.
This move has been described as a "victory for leaseholders" who had been set to foot the bill. Many had already received huge bills running into tens of thousands of pounds.
The UK Government Department for Levelling Up, Housing and Communities announced an existing industry levy would be extended with £3 billion collected over the next decade, increasing the estimated remediation costs to £5 billion or roughly $6.3 billion.
---
What are the Repercussions for Those Who Haven't?
For the 17 organizations yet to pledge, the government has stated it is in discussions with these developers and called on them to sign the pledge.
They say these firms would face the consequences if they do not—most notably blocking the organizations from building and selling new homes.  

How Did We Get Here?
On 14 June 2017, a fire ripped through Grenfell Tower, a 24-story residential tower block in West London, killing 72 people.
While a malfunctioning fridge-freezer started the fire, the combustible cladding led to the building becoming engulfed in flames.
In the four years since one of the UK's worst modern disasters, building cladding has been put under the spotlight, with investigations undertaken to prevent further tragedies and improve building safety.
This cladding crisis, or cladding scandal, revealed 481 buildings have similar aluminum composite material (ACM) cladding—the primary cause of the fire spread—to Grenfell. According to the Association of Residential Managing Agents, approximately half a million people may live in a building with unsafe cladding.
---
Where Do We Stand Now?
According to the UK Government, as of December 2021, 93% of all identified high-rise residential and publicly owned buildings in England had either completed or started remediation work to remove and replace unsafe cladding. While 410 buildings (85% of all identified buildings) no longer have dangerous ACM cladding systems.
Alongside remediation works on unsafe buildings, the industry is also introducing new processes to prevent such a disaster from happening again.
In the aftermath of the Grenfell disaster, an independent review of Building Regulations and Fire Safety was established. The resulting Hackitt Report, published in 2018, has been a catalyst for discussions surrounding managing essential project information.
One of its most transformative concepts is the "golden thread of information."
The golden thread of information refers to the quality and up-to-date information records gathered and updated throughout the asset lifecycle. Information and data are continuously collected—from design to build to use.
Here, a digital record of everything associated with the building—processes, materials, decisions, and usage—is created and maintained. A live repository of all asset data, the golden thread introduces formal processes to maintain digital information, assure accuracy, and ensure accessibility and security.

How can Businesses Implement the Golden Thread

?
The UK Government is moving to "introduce a requirement as part of the more stringent regulatory regime to create and maintain a golden thread of information."
For UK property developers, housebuilders, and the wider construction industry, this means figuring out how to achieve this golden thread of information is crucial.
The Asite Platform ensures our industry can send, receive, capture, share, and collaborate on all the data we collect.
With the declaration that the golden thread must be kept digitally, the Asite Platform provides projects with a digital, cloud-based centralized repository—the Asite Common Data Environment (CDE).
The Asite CDE supports connectivity and the implementation of a golden thread by providing a single source of truth. All asset information—design, document, images, snag lists, and correspondences—is stored in one shared location. 
Simply put, it takes all the data and information associated with a project and stores it in one single shared area, making it accessible to the entire team—bringing together stakeholders from across the supply chain—and updating it as the project progresses.
Ready to learn how Asite can help you get golden thread ready?  Find out how the Asite CDE can help; contact us at sales-ukeu@asite.com or +44 20 4579 0736.

Asite Insights in your inbox.
Sign up for product news and our latest insights published monthly. It's a newsletter so hot, even global warming can't keep up.