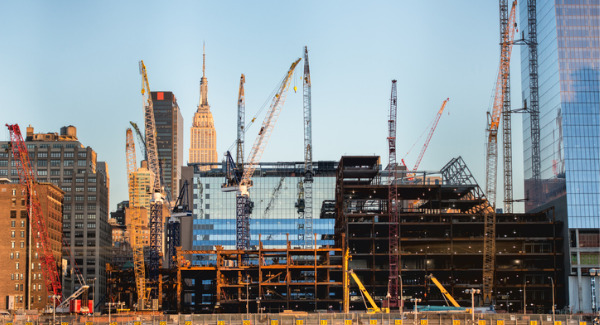 With Monday's signing of the Infrastructure Investment and Jobs Act (IIJA) by U.S. President Joe Biden, the U.S. finally has a generation-defining infrastructure bill that could kickstart the biggest building spree since the New Deal.
First, the basics. It's a $1.2 trillion bill with $550 billion in new spending. It touches all sectors, including water and broadband. One of the largest chunks of the funding—$283 billion—is for transportation, including roads, bridges, rail, transit, and airport projects.
The legislation has been touted as a job creator as it will disperse billions of dollars to state and local governments with the goal of repairing crumbling bridges and roads. Funding for the infrastructure bill will be spread out over a five-year period. However, it is likely to take months or years for many of the major construction projects in the legislation to get started.
Some of the highlights include:
- $110 billion for highways, bridges, and other transportation projects
- $66 billion for passenger and freight rail
- $39 billion for transit
- $25 billion for airports
- $17 billion for port and inland waterways
- $65 billion to expand broadband
- $7.5 billion for electric vehicle charging stations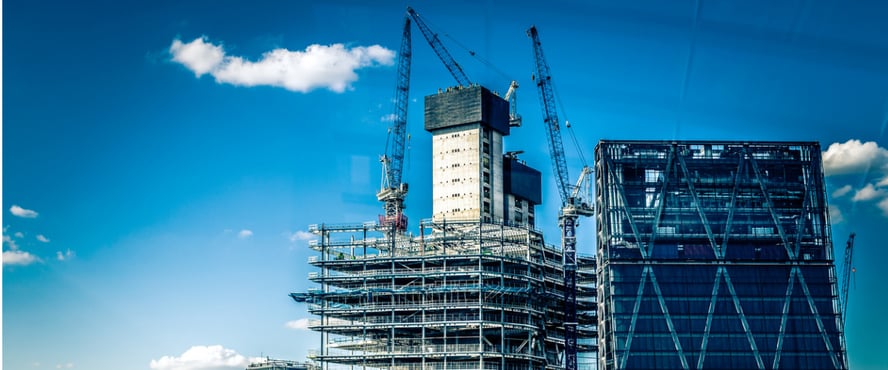 Construction Industry Welcomes Spending
After the 5 November passage by the U.S. House of Representatives, Chief Executive Officer of the Associated General Contractors of America, Stephen E. Sandherr, praised the bill for helping make the construction industry more efficient.
He said: "State and local officials will be able to invest in a more efficient supply chain network. They will also be able to improve roads and bridges to make them safer and more reliable. Metro areas will be able to better maintain and expand transit systems."
With the passage of this landmark legislation, federal agencies like the Department of Transportation and Energy will have to quickly begin setting up programs and figuring out how to get the funds flowing to the state level.
This will no doubt kick off a frenzy for construction owners and operators, as they will be tasked with designing and building new assets and hiring new workers to handle this demand. However, according to the Brookings Institute, it could take years to start seeing the impact on communities as the projects will not occur overnight.
"It's is a great day for the nation," said Dennis D. Truax, American Society of Civil Engineers president. "Hallelujah!!!" American Council of Engineering Cos. CEO Linda Bauer Darr wrote on Twitter.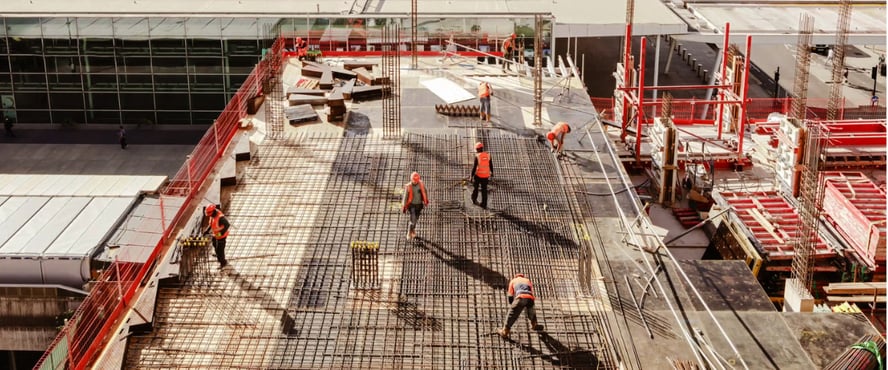 $100 Million to Accelerate Digital Construction Adoption
While money for infrastructure is welcome news for a nation weary of potholes and crumbling bridges, the legislation is also designed to promote the adoption of digital construction systems.
The bill calls for $20 million to be invested every year for five years—$100 million—to accelerate the deployment and implementation of advanced digital construction management systems. Specifically, it seeks to accelerate state adoption of systems throughout the construction lifecycle, including the design and engineering, construction, and operation phases.
The law states that the money should be used to:
- Maximize interoperability with other systems, products, tools, or applications
- Boost productivity
- Manage complexity
- Reduce project delays and cost overruns
- Enhance safety and quality
The legislation also seeks to improve timely and productive information-sharing among stakeholders through reduced reliance on paper to manage construction processes and deliverables, such as blueprints, design drawings, procurement and supply-chain orders, equipment logs, daily progress reports, and punch lists.
Under the law, states would be urged to update regulations to allow project sponsors and contractors to report data in digital formats and capture the efficiencies and benefits of advance digital construction management systems.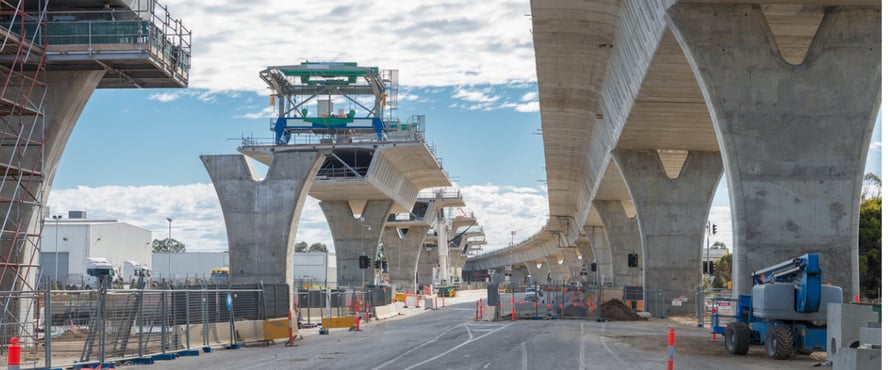 BIM to the Rescue
Language in the bill is geared toward greater adoption of construction tech, such as 3D modeling software and digital project management platforms.
Lobbying Congress for funds to promote digital adoption was the Coalition for Smarter Infrastructure Investments. The group pointed out that a majority of construction firms and state transportations agencies still rely on pen and paper to map out projects.
They urged Congress to incentivize the use of advanced technologies to make public projects more efficient. The coalition suggested that lawmakers should offer grants to states and government contractors to encourage them to modernize their systems or require the use of advanced technology.
---
Time to Embrace Integrated Platform
With the United States ranked 13th in the world for infrastructure, the legislation takes aim at the industry's historically low productivity. On the one hand, construction is a strong driver of the economy—representing 13% of global GDP, but the industry has seen meager productivity growth (1% annually) mainly because of low digital uptake or fragmented solutions, according to McKinsey.
Last year, McKinsey reported that the construction technology ecosystem needed to shift toward integrated software platforms if they intend to take advantage of strategic and financial investments in the industry.
The report took aim at a "proverbial sea of point solutions," noting that platform technologies are able to enable visibility so organizations can aggregate data and process controls in a single place. The report noted that only 20% of companies offer solutions suites that address more than five use cases.
Are you interested in exploring a construction technology platform? Find out how the Asite Platform can help you transform your projects. Learn more here.
Asite Insights in your inbox.
Sign up for product news and our latest insights published monthly. It's a newsletter so hot, even global warming can't keep up.