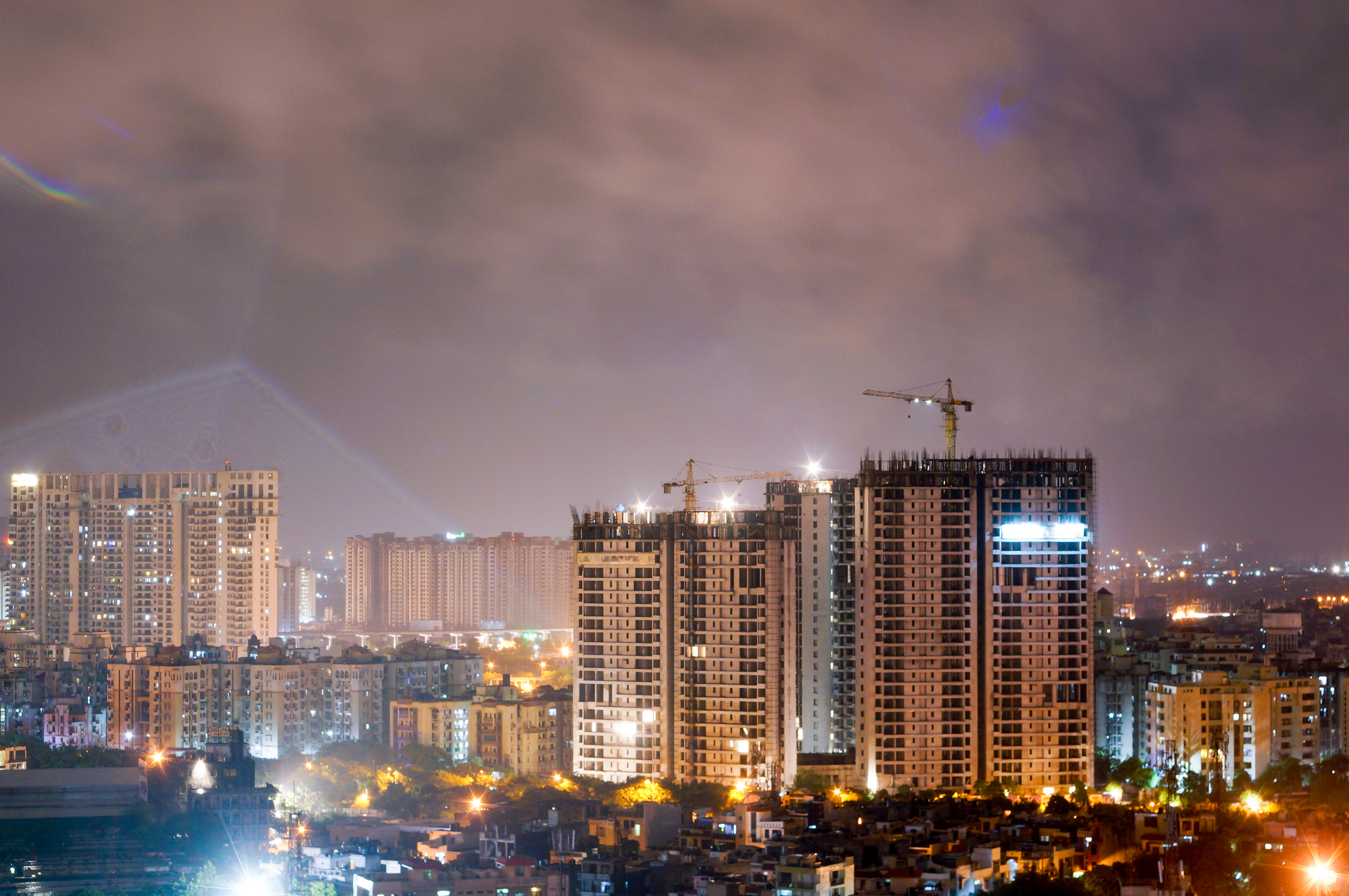 Wave Infratech is a real estate arm of the diversified business conglomerate Wave Group. It is one of the Wave real estate developers in India and is recognized for its ground-breaking commercial projects.
Wave Infratech has a dream of redefining the Noida skyline and aims to create developments that integrate new technologies that can help both people and the city. Wave Infratech takes relevant steps to recycle and re-use waste, water, and energy. It ensures eco-friendly practices are in place in every project site that, in turn, contributes to creating a healthier environment and a better lifestyle for its citizens.
| | | |
| --- | --- | --- |
| | | |
| 3,400 | 400+ | 245 acres |
| people provided with homes | family homes | of land being developed. |
Wave Infratech is involved with the created of the integrated townships of Wave City, Wave City Center, and Wave Estate. These ambitious projects bring together futuristic designs and innovation to deliver high-spec residential and commercial properties.
Construction of Wave City began in 2016 and, upon completion, it will be one of the first Hi-Tech Cities in North India. The city offers a blend of commercial and residential properties, which include high rise apartments, independent floors, villas, affordable housing units, and shop and office spaces. Wave City is dedicated to providing an automated, safe, sustainable, and environmentally-friendly atmosphere for its residents and users.
Wave City Center is the first-of-its-kind commercial and residential development in the heart of Noida. The landmark project will house a mixture of premium and ultra-luxury serviced residences, multi-use studio apartments, premium offices, high street shop condominiums, a shopping mall, and multiplex.
Set over 245 acres, Wave Estate is a gated community with a collection of contemporary villas, plots, premium group housing, independent floors, commercial areas, community centers, primary and secondary schools, convenience shops, and more.
In 2016, Wave Infratech signed a multi-year contract with Asite to adopt its platform for project-wide collaboration across the organization. This allows Wave Infratech to use the Asite's platform on all existing and future projects. The agreement provided Wave Infratech with unlimited use of the Asite collaboration platform for project information and process management. In addition to document control, workflow management, tendering, procurement and reporting, the agreement also includes cBIM for Building Information Modeling (BIM) collaboration and the Asite Field app.
The platform streamlines every process, helping to drive down project costs and risk, and increase collaboration across the entire project team.
Once completed, Wave Infratech's Hi-Tech City, Wave City, will become a 4,500-acre self-sufficient city. As of 2020, it has provided 3,400 customers with units from across its product range with more being developed – with over 400 families already residing in the new community.
Once completed, Wave City Center will offer a premium lifestyle to its residence, offering a range of 2, 3, 4 bed and studio apartments across four different complexes. The residential side of this development will also develop a dedicated communal area for Noida residents. The Wave Estate will offer dream homes for the residents of Mohali.
These landmark estates that Asite is helping to build will become some of the most important residential and commercial hubs in North India.
Over 54,000 companies use Asite to help them build better.
Asite Insights in your inbox.
Sign up for product news and our latest insights published monthly. It's a newsletter so hot, even global warming can't keep up.