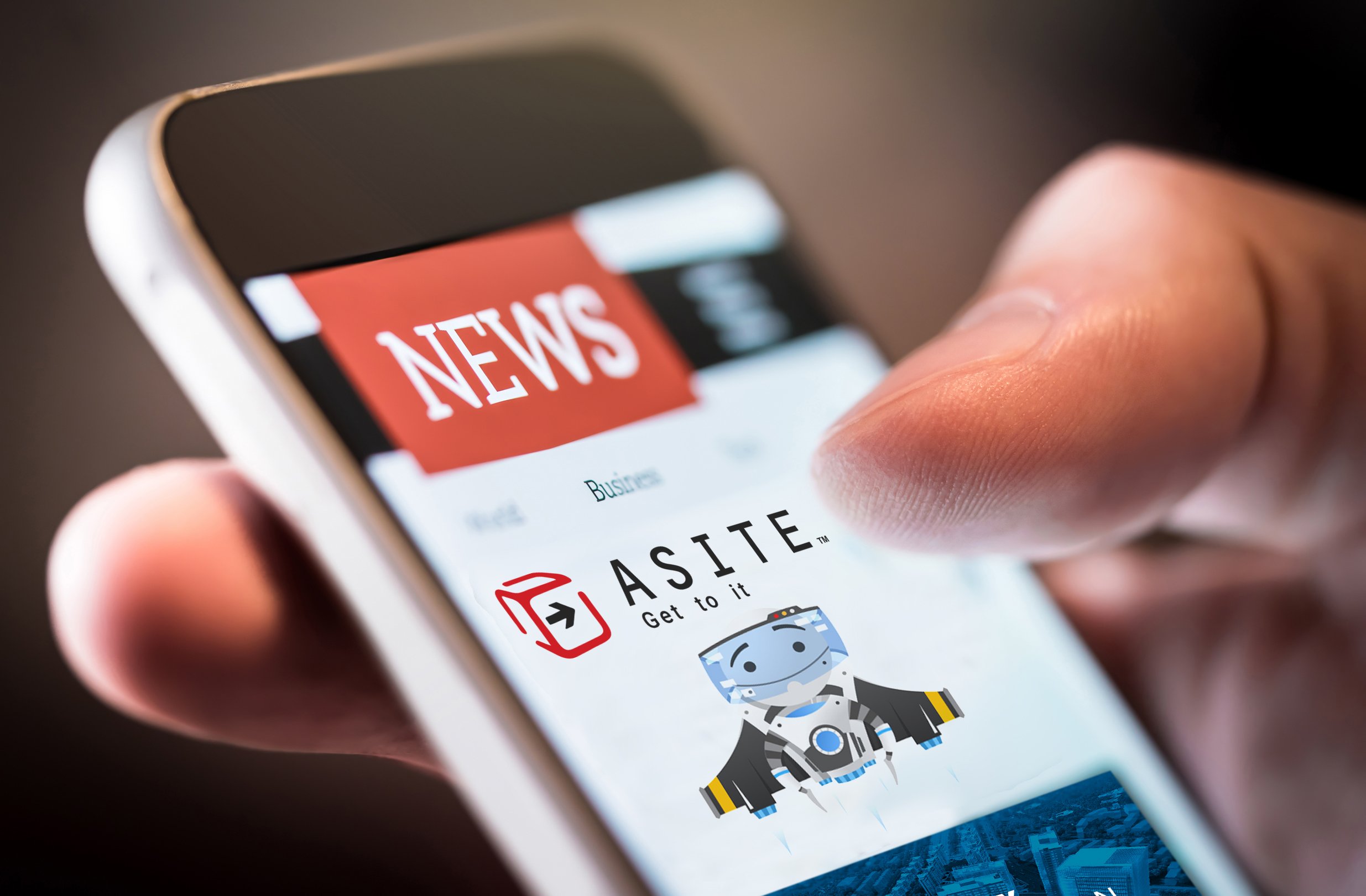 Asite and OpSource Announce Strategic Partnership to Deliver Software-as-a-Service Platform for the International Construction Industry
Scalability and Global Reach Key to Meeting Needs of the UK's Leading SaaS Provider for Construction IT
London, United Kingdom and Santa Clara, Calif. - Asite, the provider of the leading global Software-as-a-Service (SaaS) platform for the construction industry, today announced a strategic partnership with OpSourceTM, the leader in Web operations. Asite will use OpSource On-DemandTM to support the delivery of their SaaS platform to an increasingly global audience. Asite joins a growing list of international companies selecting OpSource as their Web operations provider.
Asite delivers flexible construction IT solutions, including tools for collaboration, trading and sourcing for use by construction companies at every point in the supply chain. With its customers requiring an increasing amount of data storage, and with the company expanding geographically in Asia, the Middle East, Africa and the USA, Asite needed a company that could manage and provide dynamic scalability for its SaaS infrastructure. Asite selected OpSource for the scalability, reliability and 100 percent uptime necessary to deploy the company's SaaS application to its growing customer base.
Nathan Doughty, COO of Asite, said, "Our relationship with OpSource pairs like-minded companies seeking to push the boundaries of innovation for SaaS application delivery and cloud computing, or 'hardware-as-a-service' infrastructure delivery. By partnering with OpSource, we can rapidly expand our SaaS platform to meet our global demand and focus more than ever on delivering innovation and the best possible customer experience."
Treb Ryan, CEO of OpSource, said, "Asite was developing SaaS solutions even before they were being called SaaS. Selecting OpSource On-Demand will enable them to meet the demands of their client base as it grows - both geographically and in terms of the amount of data they work with - while also providing intercontinental redundancy and disaster recovery. We're honored to have earned Asite's trust as its Web operations provider."
About Asite ABOS
Asite is a global leader in Software as a Service (SaaS) solutions for the construction and property industries, offering proven web-based software for sourcing, tendering, design collaboration, 3D and BIM Modelling, 3D Simulation, catalogue hosting and procurement.
Asite delivers their platform to more than 40,000 users supporting project delivery in every continent of the world. Asite is and continues to be the only SaaS vendor approved by the UK government via an OGC Framework agreement classified by the National Audit Office in the Top 10 frameworks for delivering real value to UK government.
Asite recently demonstrated its innovative technology by hosting the first ever Build London Live virtual design event using Asite's cBIM technology to deliver real time online collaboration via the internet around building information models. More than 350 participants from teams representing four continents competed in a two day virtual design competition focusing on the virtual redevelopment of an East London waterside site.
Asite's head office is in the City of London. For more information about the suite of services provided by Asite and for more information about the Asite Build London Live event, visit our website: www.asite.com
About OpSource On-Demand
A comprehensive, award-winning Web operations solution, OpSource On-Demand enables Software-as-a-Service (SaaS) and Web companies to quickly and securely deliver their applications and services over the Web to consumers and businesses alike. Going far beyond full-featured managed hosting, it includes the application management, compliance and business services that are necessary for on-demand business success. OpSource On-Demand includes:
Technical Operations
Best-in-class, scalable software, hardware and network infrastructure

World-class data center facilities

Redundant carrier class load balancing architecture

In-depth 24x7 monitoring, security, and management procedures backed by SAS-70 Type II audits

Built-in high availability solutions from simple clustering to wide-area Disaster Recovery
Application Operations
Performance management, including multipoint user-experience monitoring

Application Roll Out and Change Management

Compliant infrastructure, processes and procedures including: SAS 70 Type II audited, HIPAA and PCI DSS compliance and salesforce.com and WebEx certifications
Business Operations
OpSource BillingTM - An end-to-end subscription management, metering and payment stand-alone solution, or as part of OpSource On-Demand

OpSource ConnectTM - A Web services infrastructure and integration toolset, for application integration in the "Cloud" and behind the corporate fire-wall

OpSource End-User SupportTM - 24x7 customer branded end-user support

OpSource AnalyticsTM - A real-time application and customer usage information, and health of business analysis and reporting tool
About OpSource
OpSourceTM delivers Software-as-a-Service (SaaS) and Web applications for on-demand companies, with hundreds of applications, millions of users and billions of transactions supported daily. OpSource On-DemandTM, the leading Web operations solution, is defining how Web-based software is delivered. By choosing OpSource as their Web application delivery partner, companies are freed from investing in and managing the complex and costly infrastructure and services necessary to deliver applications over the Web. They can instead focus their resources on developing, marketing and selling their applications and services. Further, by using OpSource ConnectTM companies can leverage Web services such as OpSource BillingTM, OpSource AnalyticsTM and OpSource End-User SupportTM and integrate their applications with other SaaS applications over the Internet as well as with enterprise applications behind the corporate firewall. OpSource On-Demand is suitable for companies at any stage of growth, with any type of on-demand application. OpSource is the only company to offer Success-Based PricingSM, a unit-based pricing model that allows businesses to begin with a modest minimum commitment and scale expenses as revenues increase.
Headquartered in Santa Clara, CA, OpSource has Web application delivery centers in Virginia, London and Bangalore. For more information about OpSource, visit www.opsource.net.
OpSource, OpSource On-Demand and the OpSource logo are trademarks of OpSource, Inc. Success-Based Pricing is a service mark of OpSource, Inc. All other trademarks and company names mentioned are protected by their respective owners.
Richard Dym Rosemary Miller
Asite Solutions Ltd OpSource, Inc. Citigate Cunningham
(+44)20 7749 7880 408.567.2031 415.618.8720
marketing@asite.com pr@opsource.net rmiller@citigatecunningham.com
For more information, please call +44 (0)207 749 7880 or email marketing@asite.com.
Asite Insights in your inbox.
Sign up for product news and our latest insights published monthly. It's a newsletter so hot, even global warming can't keep up.