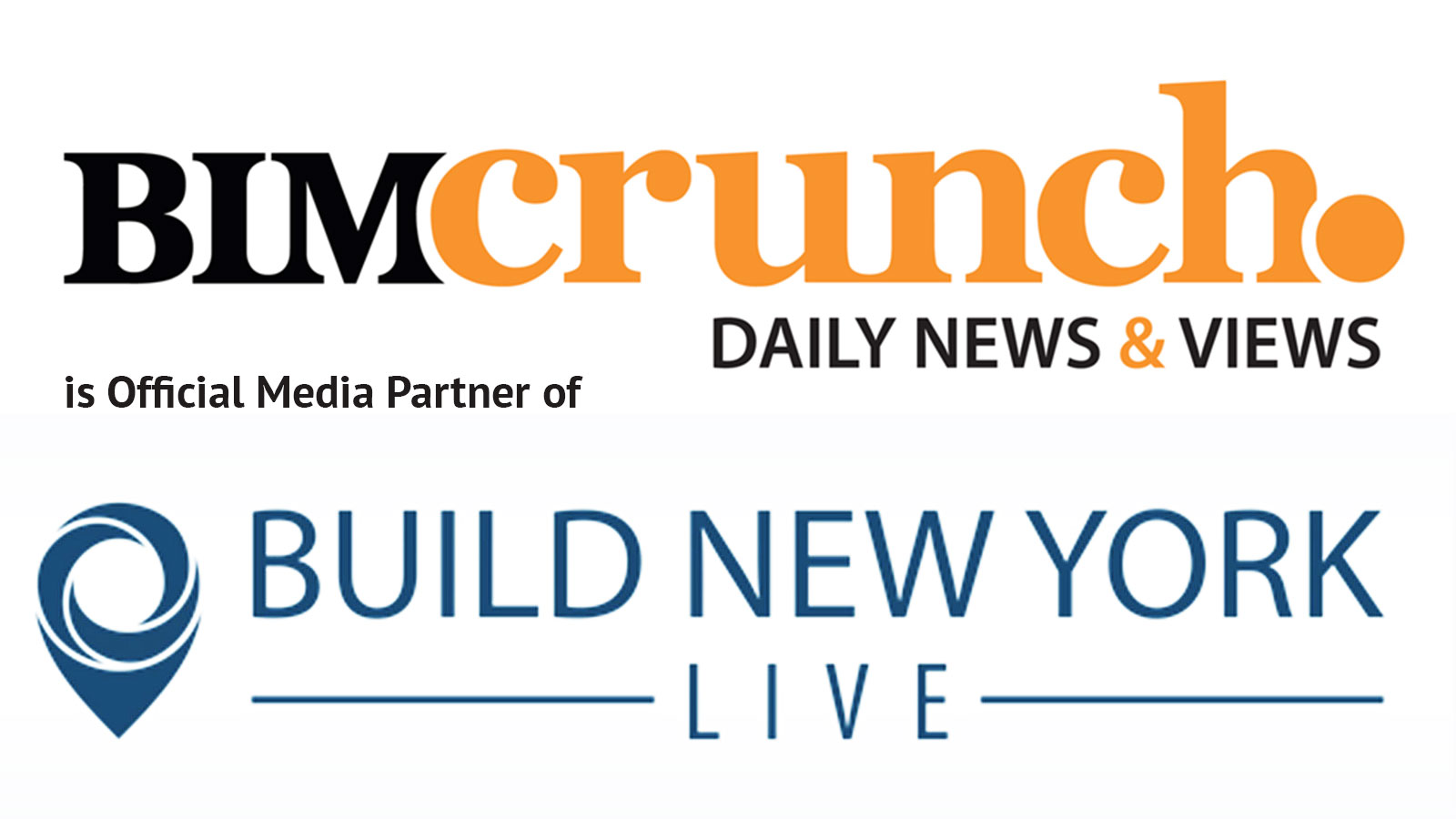 Build New York live is delighted to welcome our new media partner, BIMcrunch. As one of the main reporters on BIM developments in Europe, BIMcrunch will be on hand delivering insights into the teams and the competition developments of Build New York Live.
"We are excited about BIMcrunch's involvement in Build New York Live. Their in-depth coverage on the competition will give observers a new perspective on this globally recognised competition,"
said Lisa Murphy Marketing Executive Asite

About BIMcrunch
BIMcrunch is the leading resource for Building Information Modelling news and views and is the only BIM-exclusive online portal updated daily. Readers are guaranteed the latest and greatest stories and opinions from across the globe every weekday in text, audio and visual formats. Insight comes from numerous influential figures and premier companies within the BIM stratosphere as part of informative features such as Best BIM Bad BIM, the BIMcrunch Editorial, BIM Brunch, BIM Voice, Company Spotlight, Crunch Time and more.
In 2014, hits were counted from 158 countries, and BIMcrunch were scouted as Media Partner to various BIM conferences across Europe. With an extensive mix of collated articles from across the web and its own original, multi-platform content, BIMcrunch is the central hub for your daily BIM digest.
"BIMcrunch have acted as Media Partner to many industry conferences and we are so excited to add such a dynamic competition as Build New York Live to that list," stated BIMcrunch Editor, Jack White. "We have witnessed the Build Earth Live brand grow over the last few years and we are delighted to be a part of its continued rise in popularity.
"We look forward to showcasing some of the fantastic teams that will take part in Build New York Live, and bring you all of the latest news in the run-up to the competition,"
said Jack White BIMcrunch Editor
About Build New York Live
Build New York Live, organized by Asite, will be the latest event in the Build Earth Live series. This international BIM competition which is recognised globally has a new location: New York City.
This is a 48 hour virtual design collaboration starting on Monday, 21st September 2015 noon EDT and running through to Wednesday, 23rd September 2015 - Noon EDT. New technology is revolutionising the way buildings are designed and how the public can be engaged in the process. By using the power of collaborative working in the cloud and international developments in interoperability, Build New York Live will demonstrate the power of these new paradigms for architecture, engineering, planning and construction. Through cloud-based collaboration the event is open to worldwide participation.
Calling all collaborative BIM gurus! register your team today!
Asite Insights in your inbox.
Sign up for product news and our latest insights published monthly. It's a newsletter so hot, even global warming can't keep up.