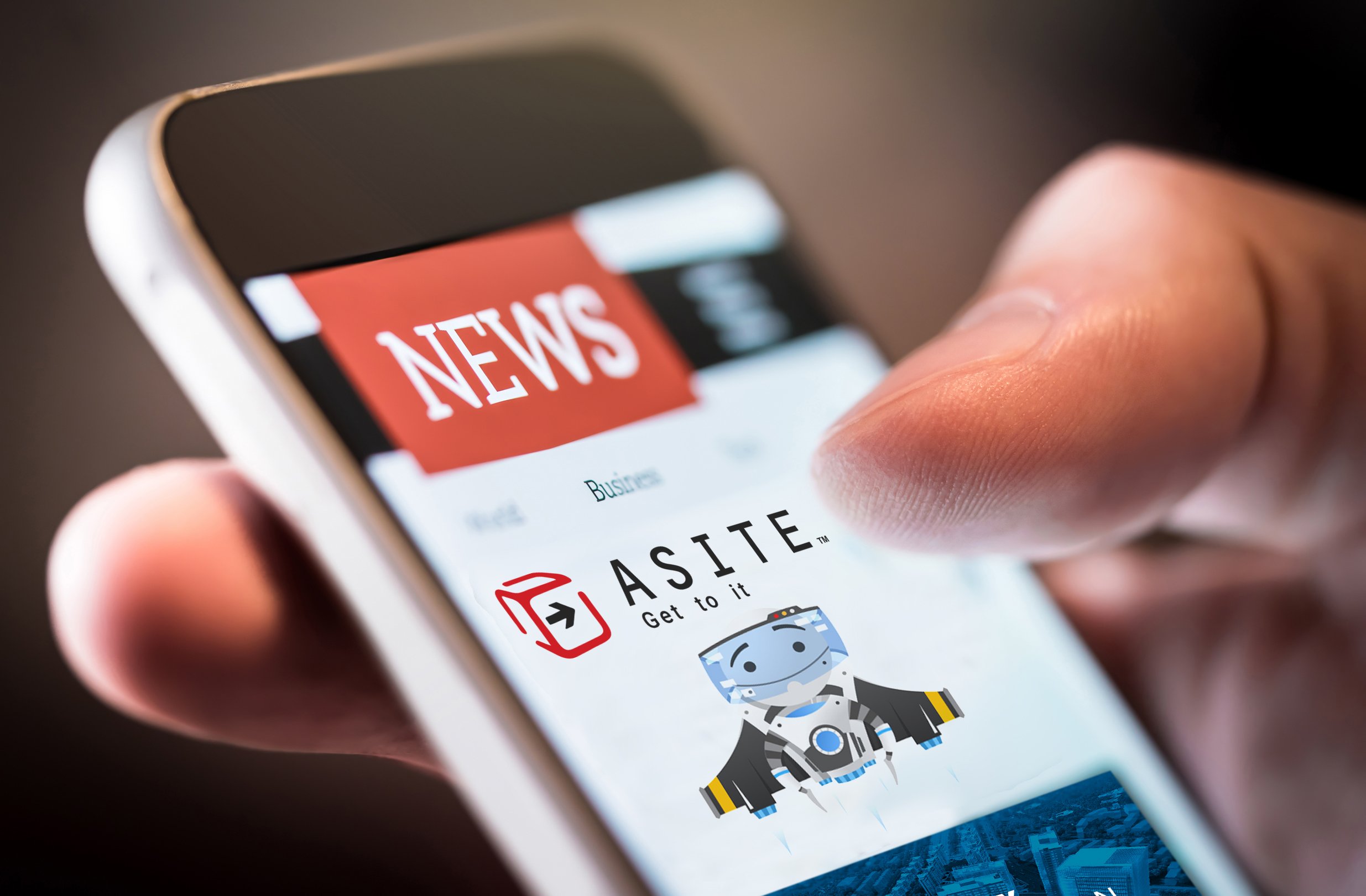 Skanska UK has signed a five-year enterprise agreement with Asite for the use of Asite's award winning collaborative Software as a Service technology (cSaaS). The deal sees Skanska implementing Asite's eProcurement and supply chain integrations solutions throughout the entire organisation and across their supply chain relationships.

Asite's technology will provide Skanska with a single integrated solution for the procurement process across their portfolio of construction and facilities management works. Both Skanska staff and their supply chain partners will use Asite eProcurement to manage their purchasing cycle including tendering, purchasing, delivery logistics and goods receipt, and payment processes. As part of the enterprise solution Asite will be closely integrating with Skanska's back-office ERP system, Sage Intuita. By automating and streamlining the purchasing process, Asite's technology significantly reduces transaction costs and will ensure that Skanska are furthering their aim of creating true partnerships with their supply chain.

Suppliers will be able to share their catalogue of products on Asite to allow Skanska and all other buyers to buy directly from them online, which they can track, fulfil, and directly invoice back via Asite. Suppliers can either use their Asite account or an end-to-end digital solution that integrates with the supplier's back-office systems.

This will assist all participants in the Skanska supply chain by increasing transparency and providing true workflow management across the complexities of the supply chain management process. The Asite solution will ensure a fully transparent four-way match of orders, delivery tickets, goods receipt notes, and invoices for all transactions and ensure appropriate visibility for all stakeholders.

Andy MacAskill, Skanska UK Supply Chain Director, said "We are delighted to be working with Asite as our platform provider to deliver eProcurement across our supply chain. Asite will be an important part of our vision to deliver a One Skanska best practice approach to the procurement of materials, products, services and subcontract packages throughout project lifecycles. The implementation of eProcurement will provide significant efficiency benefits to our supply chain and contribute to establishing Skanska as the leading construction procurer in the UK."

Tony Ryan, Asite CEO, said "We are delighted to bring on board a client with the pedigree of Skanska UK on a multi-year enterprise agreement. Skanska is a leader in the construction industry, renowned for their progressive business practices, and I take great pleasure in welcoming them and their supply chain to the Asite community. This relationship is further proof that the Asite eProcurement solution is industry-leading and that our on-going development focus matches up to the needs of the AEC industry."
Asite's eProcurement solution delivers the following benefits:
Suppliers
Provide buyer-specific product catalogues with rich content such as product images
Dynamically update catalogue data for price sensitive items
Manage the entire sales order management process online
Receive orders from buyers online
Respond to RFQs and tenders from buyers
Create advance shipping notes and issue to buyers
Create invoices from orders upon order fulfilment
Buyers
Create/Negotiate contracts and manage tenders
Create material orders from rich content catalogue or as free-text
Create blanket orders for suppliers against contracts
Create approval rules based on quantity, value or as per your own system
Compare items from same or across suppliers before ordering
Procure from favourite items within the supplier catalogue
Manage change orders and credit notes
Receive invoices electronically
Manage the plant hire and plant return processes
Obtain internal approval for purchases
Call off individual orders from a blanket order
Create RFQs and issue them to one or multiple suppliers
Create GRNs against order items despatched from suppliers
Automatically generate four way match reports (Order, Invoice, GRN and ASN)
Track spend and performance against budget at contract or enterprise level
Complete audit history available at all times with full message acknowledgement capability
All Parties
Integrate with existing purchasing systems, using Asite Exchange
Track purchasing activity and the status of orders through detailed reporting
Asite also delivers the following benefits:
Workflow management and planning
Document management – storing and version control
Forms and contract management – automation and customization
Progress tracking - auditable history and reporting
AppBuilder – build customisable applications
Collaborative building information modelling
State-of-the-art cloud based global data centres
Security compliant with US, UK and EU governmental requirements
About Skanska
Skanska is one of the world's leading project development and construction groups with expertise in construction, development of commercial and residential projects and public-private partnerships. Based on its global green experience, Skanska aims to be the clients' first choice for green solutions. The Group currently has 52,000 employees in selected home markets in Europe, in the US and Latin America. Headquartered in Stockholm, Sweden and listed on the Stockholm Stock Exchange, Skanska's sales in 2010 totalled around £11 billion.
In the UK, Skanska employs approximately 4,600 staff and undertakes around £1.3 billion worth of work each year carrying out all aspects of the construction, development and infrastructure process - from financing projects, through design and construction through to facilities management, operation and maintenance.
Skanska works in accordance with the Skanska Code of Conduct and to its Five Zeros, which reflect its core values: Zero loss-making projects, Zero accidents, Zero environmental incidents, Zero ethical breaches and Zero defects.
The organisation was recently named the Greenest company in the Sunday Times 2011 Best Green Companies Awards and the Best Contribution to Corporate Responsibility at the Chartered Institute of Purchasing and Supply (CIPS) 'Supply Management awards 2011'.
About Asite
Asite was founded in 2001 and is based in the city of London. We help businesses share information and build knowledge in a secure environment in the cloud. Every day, professionals the world over use the Asite platform to manage their projects and supply chains collaboratively and to get the information they need – when and where they need it.
Asite Insights in your inbox.
Sign up for product news and our latest insights published monthly. It's a newsletter so hot, even global warming can't keep up.