Asite's platform enables organizations to come together, plan, design, and build with seamless information sharing across the entire supply chain.
With a strong reputation for supporting challenging and complex construction projects worldwide, some of the world's most exciting capital projects and infrastructure developments have utilized Asite to improve how they work, with many projects continuing to use Asite today.
---
Completed projects
Asite has facilitated the delivery of an array of capital projects and infrastructure developments globally with exceptional outcomes.
Heathrow Terminal 5
One of the most prominent new-build construction projects to take place in the UK and the largest construction project in Europe at the time, Heathrow Terminal 5 (T5) was a £4.3 billion construction project undertaken over five and a half years.
Designed to meet the challenges of the 21st century, T5 offers an extra 35 million in passenger capacity – increasing Heathrow's annual passenger number from around 68 million to 95 million.
Asite was brought on to the project by BAA (now Heathrow Airport Holdings) to implement the Project Portfolio Management (PPM) solution for the project, providing a central repository for standard BAA product information.
The modern complex spans over 350,000 sqm, which includes 50 new aircraft stands, and provides rail links to London Underground and the Heathrow Express.
The direct result of implementing the Asite solution equated to savings in the region of £8 million.
Read more about Asite's work on Heathrow Terminal 5 here.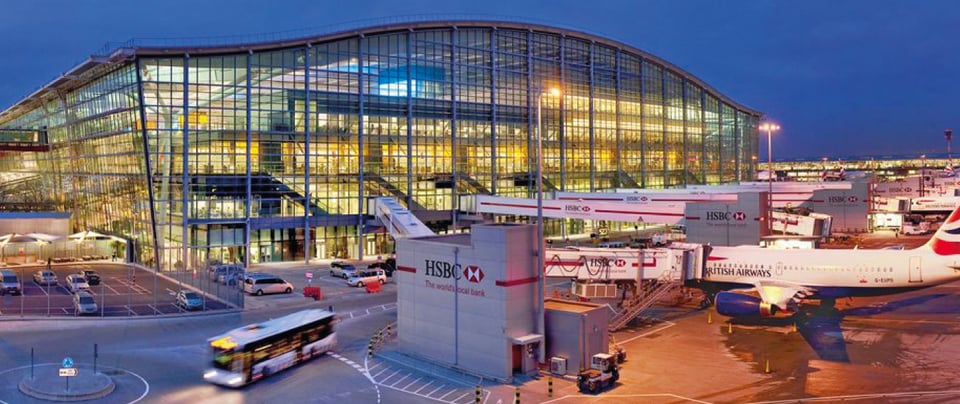 Dubai International Airport
Dubai International Airport is the world's busiest airport, with over 86 million passengers traveling through the airport in 2019. Estimated to cost AED$ 925 billion, phase two of its ongoing expansion plan saw the construction of Terminal 3 and Concourses 2 and 3, along with a number of different buildings.
Asite was chosen by the project's principal contractor, Laing O'Rourke, as the PPM solution for the project. Asite facilitated collaboration, supported project information management, and automated workflows across all aspects of the build.
Officially opened in 2008, Terminal 3 currently holds the title for the world's largest airport terminal, with over 1,700,000 m2 of space.
At the time of the project's completion, the airport was projected to be able to handle up to 70 million passengers a year by 2016 and 100 million a year by 2025.
Read more about Asite's work on Dubai International Airport here.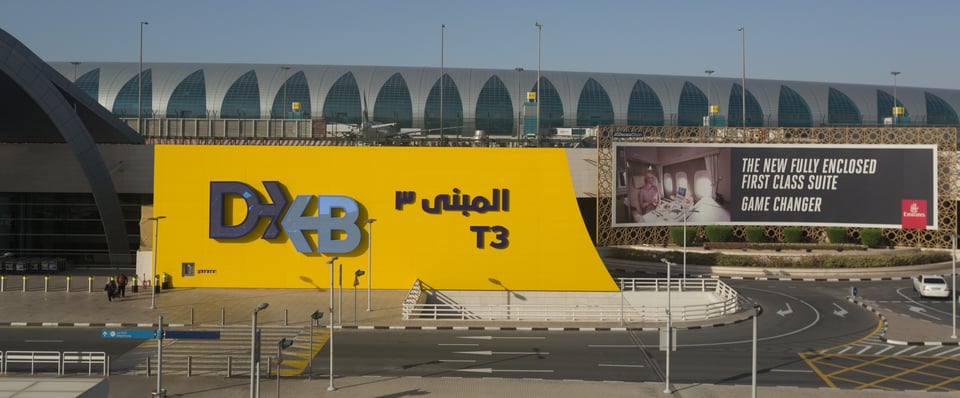 Current projects
Asite is currently working on a number of transformative projects across the world, which are shaping the future of construction.
Metropolitan Transportation Authority (MTA) New York
The Metropolitan Transportation Authority is North America's largest transportation network, serving a population of 15.3 million people across a 5,000-square-mile travel area surrounding New York City through Long Island, southeastern New York State, and Connecticut.
Asite was selected to provide a Project Portfolio Management (PPM) solution to work on existing and upcoming MTA projects, including the MTA Capital Program 2020-2024, the largest ever transformational plan of the MTA system delivering a world-class transit system to New York and the surrounding areas with $51.5 billion capital investment across all MTA assets.
Asite has implemented the PPM solution enabling the sharing, collaboration, communication, and reporting of data across over 300 active projects and has trained over 2,400 internal and external users of the Asite software.
Access to project documents onsite is also enabled as users can mark-up documents, raise forms, and record defects through the Adoddle Field for Site.
Read more about Asite's work with the Metropolitan Transportation Authority (MTA) here.

Hong Kong Hospital Program
In 2016, the government of Hong Kong announced the implementation of a 10-year Hospital Development Plan and an investment of HK$200 billion. The plan will see the construction of an Acute Hospital, three Community Health Centers, a Supporting Services Center, and the redevelopment of 11 existing hospitals.
Asite is working across several projects in the development plan, including Grantham Hospital, Our Lady of Maryknoll Hospital, New Acute Hospital, Prince of Wales Hospital, and North District Hospital.
Asite was selected by a number of different stakeholders to provide the PPM solution to ensure that project information could be viewed, maintained, and shared in a central, secure online environment across the entire supply chain.
Upon completion in 2026, the plan is set to deliver a significant increase in outpatient capacity alongside an additional 5,000 hospital bed spaces and 90 operating theatres.
Read more about Asite's work on the Hospital Development Plan here.
North London Waste Authority
Working in conjunction with Arup, the North London Waste Authority is implementing its North London Heat and Power Project.
The 10-year program will build an Energy Recovery Facility, and associated development, to replace the existing energy from waste plant at the Edmonton EcoPark in North London.
The project will generate low carbon energy from waste, in the form of heat and power and once completed will generate 78,000 megawatts of power from waste which can supply electricity and heat for up to 127,000 homes across North London. The flagship facility will be one of the most efficient and advanced facilities of its kind in the UK.
Asite is providing the PPM solution for the project, allowing version control of all documents, document mark-ups, database archiving and information exchange. The PPM solution will streamline every process, helping to drive down project costs and risk, and increase collaboration across the entire project supply chain.
Read more about Asite's work on the its North London Heat and Power Project here.

Today over 54,000 companies use Asite to help them build better, utilizing our PPM solution alone or alongside our Supply Chain Management (SCM) solution. Both solutions enhance overall operation and, when used in conjunction, they enable organizations to build digital engineering teams that can deliver successful and timely projects.
Asite Insights in your inbox.
Sign up for product news and our latest insights published monthly. It's a newsletter so hot, even global warming can't keep up.