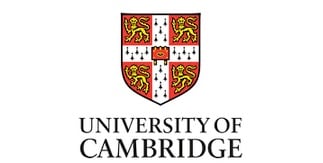 Asite is pleased to announce that the University of Cambridge has chosen to make the Adoddle platform their Project Information Management tool of choice for their BIM Level 2 project portfolio.
The Estate Management Division at the University of Cambridge is a multi-disciplinary organisation responsible for the development, management and maintenance of the University estate. Adoddle is the premier cloud-based collaboration platform that empowers the most demanding businesses and government organisations around the globe. Together, this relationship will establish Adoddle as the pivotal Common Data Environment for the University of Cambridge and empower project teams to realise a global connection with the most up-to-date information in real-time, directly from the Adoddle Cloud Model Server.
Chris Hinton, Technology and Innovation Lead, Estate Management, University of Cambridge said:
"Our challenge within a diverse estate is to structure data and define assets to clear and industry recognised standards. The procurement of Adoddle as our Common Data Environment is the foundation for this and our vision of a digitally enabled estate."
University of Cambridge Estate Management Portfolio
The non-residential estate is currently valued at £2.7 billion (Insurance Replacement Cost) and its broad and complex nature presents many demanding challenges. Some buildings are 800 years old, Grade I Listed and protected by English Heritage, whilst others are new with highly sustainable building fabrics and buildings management systems.
The capital development pipeline is £4.7 billion. The current building programme has committed funding of £640 million and provides a rich mix of activities that utilise best practice 'risk-averse' methods of planning, design, development and construction.
About Asite
Asite's CDE cloud technology gives everyone involved in construction and facilities projects access to key information regardless of location or device. It enables increased collaboration which results in fewer mistakes, delivering huge time and cost savings. Asite's Adoddle CDE platform allows firms to store and manage all project data in one central and secure repository. It is a bespoke platform which allows the clients to fully configure the structure of their content with highly controlled access and rich workflows.
About Adoddle
The Adoddle platform is used worldwide by leading property owners, architecture, engineering, and construction firms to manage their largest and most demanding capital investment programs. Adoddle helps people manage their projects and supply chains collaboratively, accessing the information they need, when and where they need it. It enables AEC companies to measure and track capital projects and asset operations.
Asite was founded in 2001 and is headquartered in London's Tech City in the UK, with North American operations based in New York, and regional offices in Australia, India and South Africa. For more information, please visit: www.asite.com or www.youtube.com/asitesolutions
Asite Insights in your inbox.
Sign up for product news and our latest insights published monthly. It's a newsletter so hot, even global warming can't keep up.