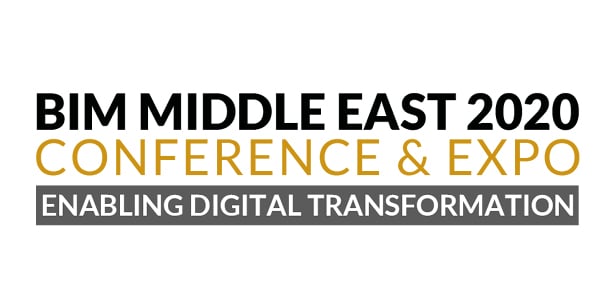 Asite continues to invest in the UAE and build a strong presence in the MENA region as it strengthens its global footprint
---
London, United Kingdom (January 2020) – Asite is delighted to announce its Diamond Sponsorship of BIM Middle East 2020, the MENA region's largest event dedicated to BIM.
The event theme is 'Enabling Digital Transformation' providing attendees with the opportunity to discover more about the latest developments in BIM and digital engineering from project concept and design, through project management, and on to post-construction asset management. The conference is produced in partnership with BuildingSMART International and the Open Geospatial Consortium (OGC) as well as the Dubai Municipality and the India BIM Association.
The Conference and Expo, taking place on 19 and 20 October will bring together over 250 international representatives from construction stakeholders worldwide representing every function within the capital asset lifecycle.
Nathan Doughty, Asite CEO said:

"MENA is a major focus for Asite in 2020 and beyond as we implement our plans to strengthen our presence in the UAE and expand from there into the Kingdom of Saudi Arabia.

As part of our mission to become the global leader in digital engineering and help the world build better, engagement with industry stakeholders is key.

Now in its second year, BIM Middle East has a proven track record in bringing together some of the biggest thought-leaders in the rapidly evolving digital engineering space. Asite is excited to work with the BIM Middle East team as Diamond Sponsors and to participating in the conversation."
As a Diamond Sponsor, Asite will host a presentation during the conference detailing its work as one of the only global market players in digital engineering, integrating supply chains for capital projects and infrastructure developments worldwide.
Members of the Asite team will also take part in a panel session on one of the conference days.
---
Asite's vision is to connect people and help the world build better.
Asite's open construction platform enables organizations working on capital projects to come together, plan, design, and build with seamless information sharing across the entire supply chain.
Asite's comprehensive range of solutions connect dispersed teams across the lifecycle of capital assets, enabling them to build better and build resilience. With Asite, capital project owners stay at the forefront of innovation, maintaining a golden thread of information throughout a project to facilitate the creation of digital twins.
Asite is headquartered in London's Tech City with regional offices in New York, Houston, Dubai, Riyadh, Sydney, Hong Kong, and Ahmedabad.
For more information about Asite, please contact sales@asite.com
About BIM Middle East 2020 Conference & Expo
BIM Middle East 2020 organized by MetekLive will take place in the Crown Plaza Dubai on 19 and 20 October 2020. During the two-day event the high-level conference programs include presentations covering a range of topics including: digital transformation, BIM roadmap and implementation strategies, industry collaboration, design strategies, digital twins, BIM and real estate development; post construction asset management; infrastructure development and more.
Participants represent all stakeholders including government, contractors, infrastructure, architecture, civil engineering, consultants and industry associations to discuss key issues of BIM design and asset management processes that's driving the industry forward.
Attendees come from UAE; Saudi Arabia; Kuwait; India; UK; USA; Australia; Belgium; Greece; and Finland.
For further information, visit www.bimmiddleeast.com.
Asite Insights in your inbox.
Sign up for product news and our latest insights published monthly. It's a newsletter so hot, even global warming can't keep up.