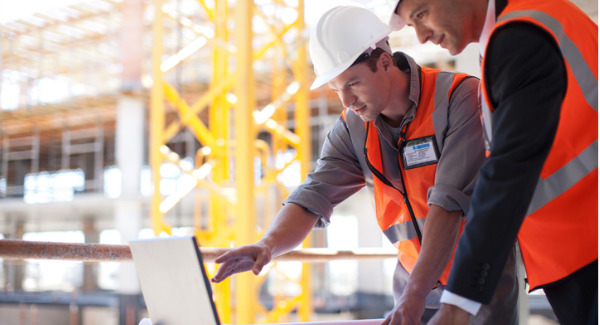 Bid day can be a wild ride for everyone in the construction industry. If you're a general contractor, you want to make sure you have all your trades covered—from the concrete slab to the roof. If you're a subcontractor, you'll want to ensure your bid package is complete, and nothing gets stuck in your outgoing email.
Whether you're bidding a 62,000-square-foot office space or trying to figure out how to hang drywall upside down on an eight-story overhang, every bid should be as accurate as possible with up-to-date pricing for labor and materials.
If you're chasing the wrong projects or failing to fine-tune your bidding process, you will likely struggle to win the most profitable bids for your business. You should also consider whether your old-school methods and tools—colored pencils and faxes—need an upgrade to proper construction project management software.
If you're ready to be more deliberate in your bidding process, let's dig into 10 great tips and tricks that could help you build stronger relationships between you and your client (general contractor, construction manager, owner, or trade contractor).
---
1.

Be Intentional with Your Documentation
In a competitive bidding situation, you'll get a bid package that includes the invitation to bid (ITB), project overview of deadlines, requirements, and instructions with specifics that should be included.
You'll want to make sure your attachments are clear and relatable. Going as far as adding a snippet of a drawing to show specific things you have covered in your bid can only improve your chances of winning. Think of it this way—you can show specifically those hidden items others might have missed.
By following all the instructions in the bid package, you can stand out from the crowd as other bidders may fail to include all the documentation or submit it incorrectly.
2.

Show Your Real Scope to Stand Out
Make sure you spend enough time combing through the drawings to pick up all the little details. Don't hold back. This is the time to tell the client about how your work will be completed against what they asked for in the job proposal.
Be sure to include any illustrations, photos, strategies or detailed plans of what you propose to accomplish. It's a great way to showcase how well you understand the complete scope of the job and disclose how you'll deliver the job.
If you're a subcontractor, showing all your quantities—every light switch—will tell the owners or clients you know what you're doing.
---
3.

Be Careful with Your Disclaimers
Hazardous materials like asbestos and lead paint are tricky. For example, a roofing contractor may only discover asbestos after they begin ripping off the roof.
So, yes, it may be necessary to exclude unforeseen hazmat removal from your construction bid. But you don't need to put undue emphasis on "disclaimers" and "not included" items.
While you may need to include them so you don't run into a scenario where the client may not want to pay extra if they discover a huge rock under the soil, these items should not be front and center in your bid.
---
4.

Never Forget Your Previous Mistakes
What did this client criticize you about the last time? Did they complain that you didn't include clean-up or layout, or some other normally not included item, but this client needs it?
You should never forget those times when material shipments ran late and schedules had to be adjusted. Did the field and the office communicate effectively when there were special sequences of work or methods that were promised during the bidding process?

5.

Dive into the Details to Show You Read the Specs
You should always make sure to show you not only included the specifications, but show them some specifics of what you read.
If you include the details and specs discovered in the job proposal, you can provide a complete summary of every element of the job. For example, you can include the materials needed, the number of workers, tools, and other provisions in your bid.
You can also provide a checklist of "assumptions" or "clarifications" to show you've carefully considered the requirements outlined in the RFP. This will show that you know your stuff and introduce elements the owners may have overlooked when preparing the RFP.
---
6.

Prepare a Real Project Schedule
Don't just give your client the number of days you will take to get the construction project done. Give them a real project schedule and show how your scope is expected to operate the most efficiently on this project.
Think of the impact of giving your client not only the number of work hours you have included, but also the sequencing of when you expect them to be ready for your crews. This could make or break your bid and make bid day all the sweeter.
---
7.

Show Your Quantities
When preparing your bid, it is critical to show your quantities. Let's face it, you're not the only shop in town who knows how to takeoff concrete curbs, doorframes, and pounds of rebar—or whatever your scope of work is in the project.
You've probably been contacted before by the client calling to ask, "Hey, did you include XYZ?" Why do you need to keep doing this? When you over-communicate to your client as to what you include, it will overshadow any of those pesky exclusions.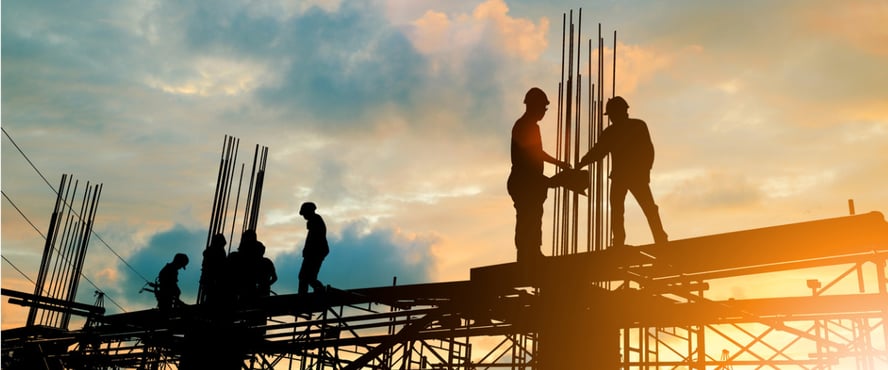 8.

Don't Just Go Through the Motions
Respond correctly to the RFI, RFQ, or ITB request. You should always fill out their form fully. If they've spent the time creating this form, you should complete it.
So, you have problems with why they are asking for some information? You should have already asked for them prior to bid day.
If you ask the client well before bid day, you can respond with the note reminding the clients you spoke about this issue earlier. This again shows you have the expertise and knowledge to tackle the job.
---
9.

Check-In On Bid Day
You should always call earlier in the day on bid day, advise them you are completing your bid, and you will have it to them by an exact time. Make sure to ask once again if other things have changed with the bid due date, time of bid, duration of the project, or other questions.
By asking these questions, it will show them you are not only interested in the project, but that you are knowledgeable of the project details.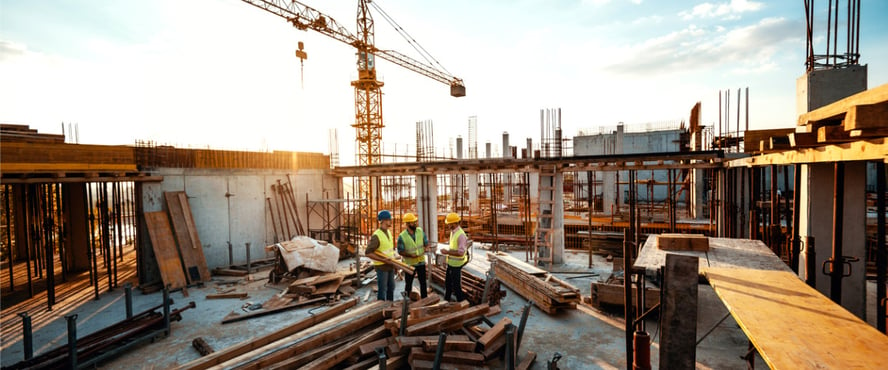 10.

Anticipate the Other Trades' Needs
If you want to stand out, think of how your trade/scope of work interrelates with another trade/scope of work and specify how you will accommodate other trades. "We have included and planned for the electrician to deal with their significant main conduits in the hallway and we will frame and rock the hallway side immediately so they can have access."
Yes, some of this is very premature for the project. But imagine the client meeting next week where they are sitting around trying to figure out who to award your scope to, and they remembered the colored scope plan, the schedule details, or the actual quantities.
All of this may help you win on bid day.
---
Fine-Tune Your Process with the Right Tech Tools
It may feel like winning on bid day involves luck, but it always comes down to making sure you have a solid checklist and following it—plus double-checking your numbers. One way to fine-tune your bid process so you can win the most profitable projects is by making sure you are using the right tech tools.
Spreadsheets are error-prone. Pen and paper are cumbersome. For example, bid management software can reduce the hours GCs spend manually creating and sending bid packages. For subcontractors, using project management software can help them track progress at every stage of a project and stay connected anytime, anywhere.
Want to learn more? Check out our webinar on Taming Bid Day Chaos. Watch the recording now.
Allen L. Crowley, Jr., FAIC
Allen L. Crowley, Jr., FAIC, operates COR Services, focused on preconstruction and construction management. He has many years of experience in the construction industry, with projects in North America and Canada. Crowley was elected to the College of Fellows of the American Institute of Constructors (AIC). Crowley served as National President of the AIC, as well as chapter president for both the Texas and Northern Ohio AIC chapters. He served as Adjunct Faculty of Construction Management in the Construction Technology Department of Cuyahoga County College. Crowley's experience is in real estate and construction, construction management services budgeting, conceptual scheduling, planning, estimating, constructability reviews, and multi-location coordination services.
Asite Insights in your inbox.
Sign up for product news and our latest insights published monthly. It's a newsletter so hot, even global warming can't keep up.