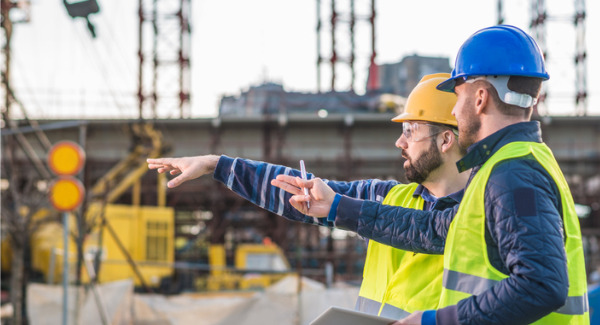 This blog was published in conjunction with DCD Magazine.
It's hardly surprising that the construction industry repeatedly ranks as one of the least digitized in the world.
In fact, it ranks just above agriculture and hunting in its levels of digitization, according to the McKinsey Global Institute industry digitization index.
You can put this digital dissatisfaction down to multiple factors—risk aversion, lack of training, and complex platforms. But change is coming.
Construction technology is booming. Spurred on by the increasing digital uptake over the last two years, the industry has quickly realized digital savvy is no longer a nice to have, but a must-have.
As you move into 2022, one resolution is clear: it's time to lean into what construction technology can do for your construction business. Here's why:
---
1.
Pushing Forward is the 'New Normal'
The COVID-19 pandemic has been a digital accelerator. Over the past two years, all industries—including construction—have embraced new digital ways of working.
Digital devices became essential to connect virtually between the jobsite and the office, as remote working became more widespread. And technologies—BIM, digital twins, and cloud computing solutions—took off. In a recent Asite webinar, Niki Taylor, Lead Digital Engineer at Laing O'Rourke Australia, said the pandemic had "forced the masses to use what we would generally use day-to-day."
In this 'new normal,' the traditional barriers preventing our industry's digital uptake fell. Construction workers began to see the benefits of digital tools—easily accessible information, increased collaboration, and enhanced project visibility.
As we enter 2022, the move to the 'new normal' shows no signs of slowing down.
This digital disruption within the construction ecosystem has reinforced how digital solutions are crucial to maintaining growth. If you haven't already set plans in motion to embrace the 'new normal,' it's time to get your skates on.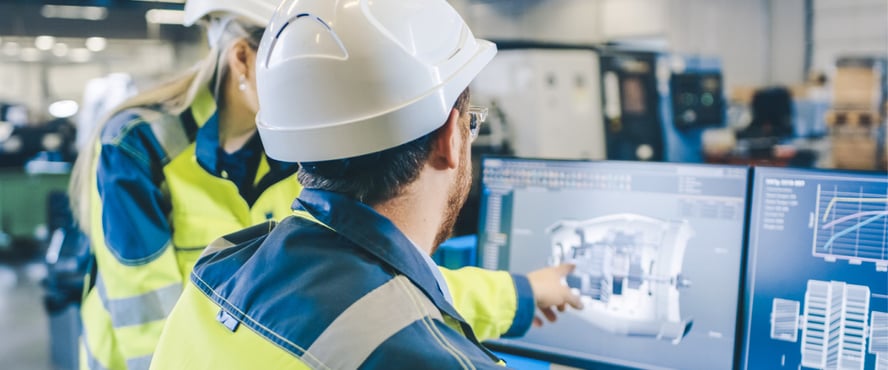 2.
Making Construction Attractive to Gen Z
In 2020, there were nearly 11 million people employed in the construction industry in the U.S. According to the U.S. Bureau of Labor Statistics, less than 1 million were younger than age 24.
With up to two million potential new jobs up for grabs with the Infrastructure Bill, and Gen Z the most populous generation since the baby boomers, it's time to ramp up these numbers and get Gen Z on board.
Here, construction tech is going to play a huge role.
Drones, modular construction, artificial intelligence, augmented reality/virtual reality, smartphone apps, tablets, and wearables are a big draw for Gen Z. Ultimately, tech outweighs traditional tools. Gen Z will want to grow with the continually innovating technological landscape.
With the digital know-how engrained from birth, implementing construction technology on your project will help you attract the best up-and-coming talent to your team.
---
3.
Improve the Industry's Environmental Impact
For the global construction industry, climate change and decarbonization are topics that hit close to home.
In their construction and operation, buildings currently account for 38%—the largest share—of global energy-related carbon emissions. Pressure is being placed on the industry to not only build more sustainably but improve existing structures.
In April 2021, President Joe Biden increased the U.S. target for reducing greenhouse gas emissions to 50%-52% from 2005 levels by 2030. And in his $1.2 Trillion Infrastructure Bill, he committed to build, preserve, and retrofit more than two million homes and commercial buildings.
Tech will be instrumental in achieving these ambitious targets.
Digital twins, BIM, and modular construction are all construction tech trends that can significantly impact the industry's environmental output.
Reducing the impact on the environment isn't always easy, so implementing tech is a big step in the right direction.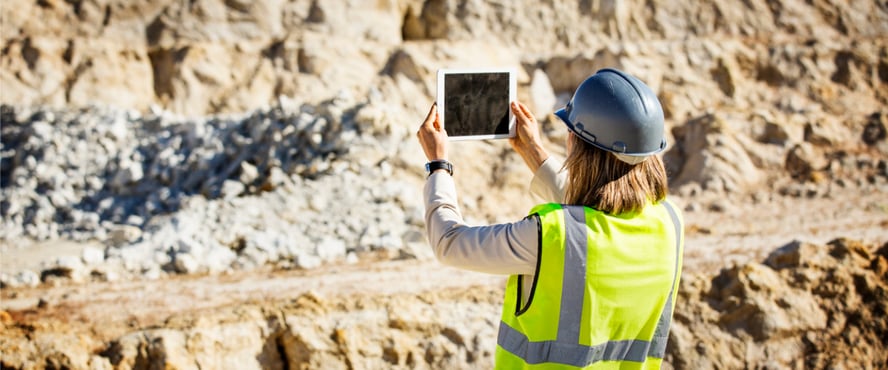 4.
Say Goodbye to Siloed Ways of Working and Save Money
Fragmented ways of working are unfortunately the norm in the construction industry.
Maybe you're using Excel to keep track of your bidding, email to manage your contracts, and your documents are all held in a shared folder on the project manager's desktop. When chaos ensues, valuable information is lost and money wasted.
Stop cobbling together data and information from several different sources. Instead, good construction software should automatically bring this information together in one secure system.
With Project Portfolio Management (PPM) software, all stakeholders have access to project information within a centralized location. This single source of truth allows you to make informed decisions, reduce risk, increase collaboration, and avoid duplication.
Good construction tech does the hard work for you. It should save you money and give you back time. In fact, according to McKinsey, when you increase digital uptake and implement construction technologies throughout the asset lifecycle, you could save between 4% to 6% on a typical project.
This means no more wasting time digging for documents or inputting formulas into a colossal Excel spreadsheet.
---
Don't Get Left Behind
Today's construction industry is unrecognizable in comparison to where it was at the turn of the century.
We've gone from being dependent on paper—carrying papers from the office to the jobsite and wading through A2 sheets to find the latest design—to now having an abundance of technology at our fingertips.
According to USG and the U.S. Chamber of Commerce, 70% of contractors believe that advanced technologies can increase productivity (78%), improve schedule (75%), and enhance safety (79%).
The construction industry is transforming before our eyes with digital leading the charge. Those who don't embrace what construction technology has to offer will risk getting left behind.
Want to learn more about how smart technologies can help you unlock great value across your projects? Get started now.
Asite Insights in your inbox.
Sign up for product news and our latest insights published monthly. It's a newsletter so hot, even global warming can't keep up.