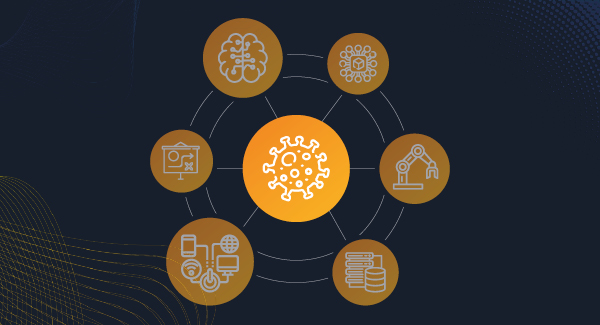 The COVID-19 pandemic has acted as a digital accelerator, causing organizations and individuals alike to embrace the digital age.
Working, shopping, and entertainment moved online. Digital devices became essential to connect virtually with loved ones, co-workers, healthcare and education providers, and the supply chain. Ultimately, digital savvy became a means of survival.
As we move to the recovery stage, this digital uptake shows no signs of slowing. A fundamental shift in how business models operate has taken place.
A Change in Mindset
During a recent Asite webinar discussion, Niki Taylor, Lead Digital Engineer at Laing O'Rourke Australia, remarked that the pandemic had "forced the masses to use what we would generally use day-to-day." She also highlighted the increase in digital uptake as information has become more accessible.
Although discussing the construction sector, Niki's insight is reflected across industries as traditional barriers to digital transformation have fallen.
One key barrier is mindset.
Previously, organizations were frequently held back by risk aversion and an overall lack of understanding of digital solutions and their benefits. The pandemic and the need to maintain operational resilience quickly changed this mindset, removing these roadblocks. Organizations' true capacity for innovation was revealed and done so at speed.
On top of this, the pandemic exposed technology gaps, forcing organizations to swiftly adopt technologies that previously may have taken years to implement.

Recognizing and Prioritizing Change
In a recent McKinsey survey, when asked why their organizations didn't implement these changes before the crisis, just over half said that they weren't a top business priority.1
According to IBM, in the wake of the pandemic, 62% of executives have assigned "high or very high priority" to digital transformation in 2022, compared to just 17% in 2018.2
Executives now recognize that digital solutions have evolved from being a luxury to a must-have.
As the pandemic and imposed global lockdowns brought everyday life to a standstill, traditional processes became digital. For organizations, this meant a dramatic uptake of new digital transformation initiatives to sustain business processes.
Recent studies show that organizations now recognize technology's importance as a critical component of the business strategy. Organizations that executed successful response strategies to the pandemic report having a range of technology capabilities that the others do not. These include filling gaps for technology talent, more advanced technologies, and speed in experimenting and innovating.3
Organizations and wider society are making moves that suggest digital transformation will become the norm; with these solutions set to become permanent, moving from a temporary fix to part of the status quo.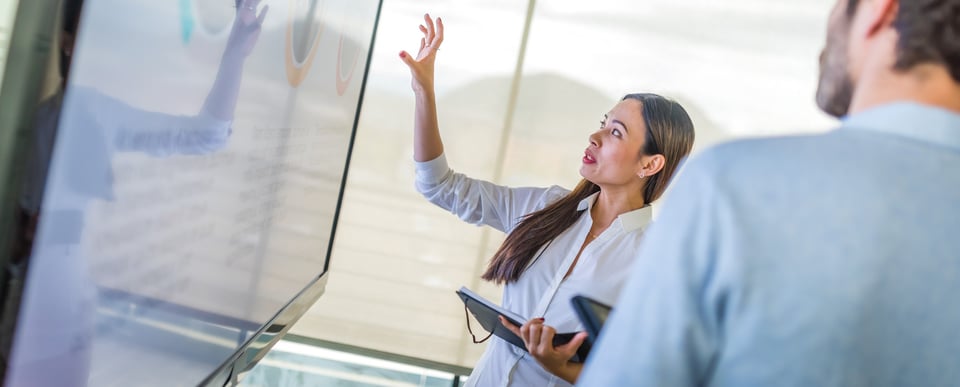 Increased Global Investment
As mentioned in our previous blog, COVID recovery plans worldwide are placing significant emphasis on digital. In particular, it underlined the role digital tools and digitization will have as people live, work, and operate post-COVID.
EU policymakers have identified digital transformation as a crucial element to economic recovery.
The EU has prioritized digitization as part of its COVID-19 stimulus package, allocating €750 billion to its 'Next Generation EU' program, boosting the EU budget with new financials to help stimulate sustainable recovery.
Individual European countries are adopting similar approaches. France's stimulus package allocates €7 billion for digital investments, with €11 billion earmarked for Research & Development. Germany recently unveiled a second stimulus package that saw €50 billion dedicated to future-focused technologies.
The United Kingdom's 2021 budget also places a high priority on technology.
Alongside the Budget, the government released additional measures aimed at aiding recovery. The 'Build Back Better' growth plan aims to achieve economic recovery with enhanced investment in infrastructure, skills, and innovation. Within this plan, the 'Help to Grow Digital' program will tackle low digital adoption by closing digital skills gaps among SMEs through the discounted adoption of productivity-enhancing software. While the 'Future Fund: Breakthrough' commits £375 million for investment to help upscale the most innovative, R&D-intensive businesses.4
This digital focus is not uniquely European. The United States, where organizations traditionally technologically outpace their EU counterparts, is also considering additional stimulus spending targeted towards building infrastructure and boosting digital innovations.
China announced a $1.4 trillion stimulus package in May 2020 aimed at positioning themselves at the front of the global technology race. Over six years, the stimulus package will invest in the local digital economy, accelerating investment across the digital sphere, including artificial intelligence, data centers, 5G base stations, and industrial internet of things.5
As economies recover from the pandemic, driving digital transformation strategies will play a prominent role in future economic growth.

Looking to the Future
We can't deny that COVID-19 has forced organizations to adapt, driving businesses to accelerate their digital transformation efforts.
This process has been so profound that many of the changes introduced during the pandemic will remain. Technological changes are expected to continue, with migration to the cloud and hyperconnectivity remaining dominant.6
As these digital technologies and many more are set to remain central to our lives long term, organizations must build on this progression and continue their uptake of these technologies to remain resilient and viable. Now is the time to build digital resilience and ensure we are in the best possible position to succeed in the new normal.
The COVID-19 pandemic has accelerated digital transformation on an unprecedented scale. In order to help businesses digitally adapt Asite provides solutions required to transform traditional processes and create digital collaboration solutions. To find out more, you can speak to a member of the team or Book a Demo.
Take the Next Step

—Do

wnload Your Ultimate Digital Transformation Guide
[1} McKinsey [2] IBM [3] McKinsey [4] Build Back Better [5] Tech Wire Asia [6] McKinsey
Asite Insights in your inbox.
Sign up for product news and our latest insights published monthly. It's a newsletter so hot, even global warming can't keep up.