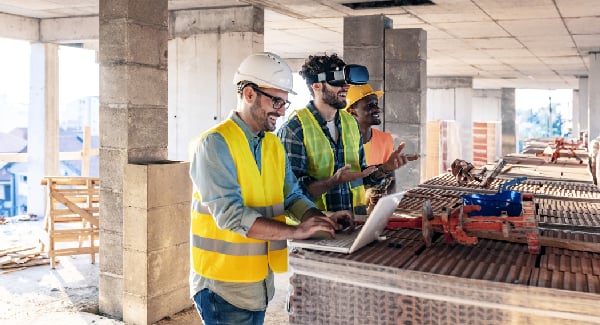 Industry 4.0—dubbed Construction 4.0 within the industry—can transform how construction projects operate. For the construction industry, 4.0 refers to the digitization of the industry and the automation of its processes.
Writing for New Civil Engineer, Fred Sherrat, Associate Professor in Construction Management at Anglia Ruskin University in the UK, claims that under Industry 4.0, the construction industry could expect to see a vast range of initiatives, including:
- Improved connectivity and data management
- AI and machine learning planning projects
- Robots laying bricks
- Drones carrying out surveys
- Excelling of Building Information Modeling (BIM)
- Projects completed virtually before workers even arrive on site
- Computer-optimized design
- Real-time data processing enabled by IoT
- Digital twins optimizing delivery on site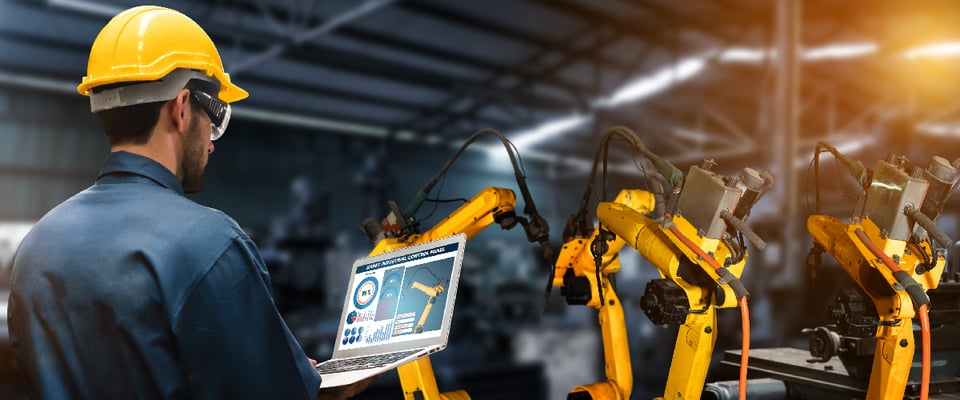 The Benefits

of Industry 4.0
For the construction industry, what does this look like? As we begin to embrace Industry 4.0, the scope for implementing construction technology and realizing its benefits will widen.
Here is a quick, at-a-glance look at some of the benefits:
- Enhanced productivity
- Increased efficiencies
- Inflated profit margins
- Fewer rework and errors
- Reduction in risk
- More streamlined processes
- Better communication and reporting
More than ever, individual project leaders and organizations need to make sure they aren't getting left behind.
---
Preparing for

the Future
How exactly did we get here? Think of it this way—repeated industrial revolutions have defined our recent history. The arrival of mechanization was first, followed by electrification, and then automation was third.
Each revolution builds on the achievements of what has gone before. The fourth industrial revolution—Industry 4.0—is poised to bring about a new chapter, spurred on by extraordinary technological advances. We can expect to see connectivity and digitization transforming every part of our lives and significantly improving the way we do business.
With over 4.6 billion people worldwide using the internet, according to global statistics, over 60% of the world population is set to be impacted by Industry 4.0. Our guide takes a deep dive into the term, its benefits for the construction industry, and how you can prepare for its future.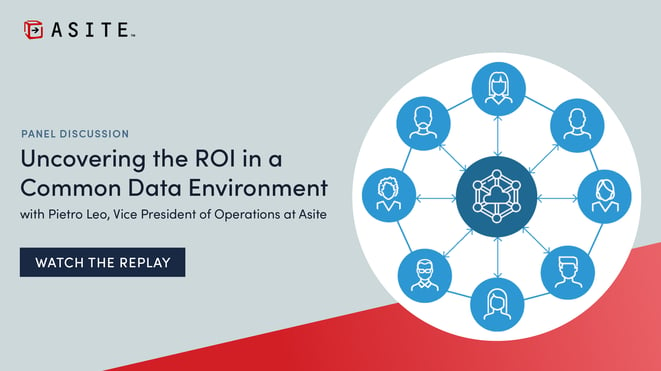 What is Indus

try 4.0?
Building on the introduction of computers in Industry 3.0, Industry 4.0 relates to the ability for computers to connect and ultimately make decisions independently.
Combining interconnectivity, automation, machine learning, and real-time data, Industry 4.0 brings the physical and digital technologies together, creating a holistic and better-connected ecosystem for organizations.
Ultimately, according to Forbes, it is the network of machines that are digitally connected and create and share information that results in the true power of Industry 4.0.
However, as the World Economic Forum states, it is not just about technology-driven change. It is also "an opportunity to help everyone, including leaders, policy-makers, and people from all income groups and nations, to harness converging technologies to create an inclusive, human-centered future."
---
Getting the Construction

Industry Onboard
As mentioned, Industry 4.0 can revolutionize our everyday practices from improved products and services, to better healthcare and working conditions.
However, too often, technology uptake within our industry has been hampered. Asite CEO Nathan Doughty discussed this in his blog 'What's Holding Back Construction Tech Adoption?'. He noted that platform complexity and fragmentation issues, non-standardized data, lack of clarity around data ownership, the skills shortage, and a negative attitude towards technology are holding our industry back.
Industry 4.0 can have a monumental impact on the construction industry if construction stakeholders finally overcome their digital aversion and get on board.

Pushing Digital
Uptake Forward
The construction industry is set in its ways. Consistently ranking at the bottom of digitized industries lists and notoriously slow in adopting digital tools, the COVID-19 pandemic forced construction players to digitize and use technology. This forced adoption helped keep projects moving and highlighted the positive impact these tools could have on projects.
This was most notable when it came to productivity and efficiency. When many expected to see productivity drop, the use of these tools—which were previously shunned—introduced an entirely new and dynamic way of working.
In fact, according to IBM, following the pandemic, 62% of executives have assigned "high or very high priority" to digital transformation in 2022, compared to just 17% in 2018.
There can be no doubt this 'new normal' has disrupted the construction ecosystem. Now more than ever, construction stakeholders recognize how crucial digital solutions are to maintaining productivity and helping our industry grow.
With no sign of digital uptake slowing down, now more than ever, we must build on our collective growth. We must ensure we do not miss out on the opportunities of Industry 4.0.
Is your organization accelerating its digitization? For the construction industry, a Common Data Environment (CDE) is the natural first step. Find out how a CDE can benefit your organization and put you on track to accelerate into Industry 4.0. Download our report here.
Asite Insights in your inbox.
Sign up for product news and our latest insights published monthly. It's a newsletter so hot, even global warming can't keep up.