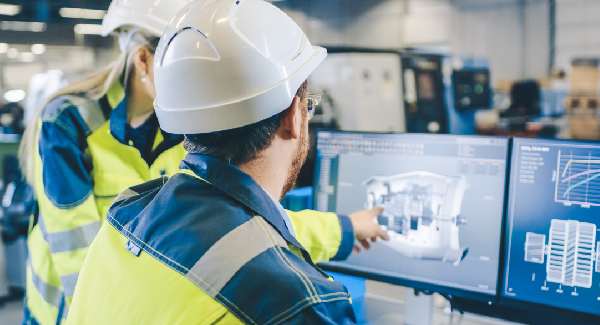 Prior to the pandemic, construction repeatedly ranked as one of the least digitized industries in the world.
According to the McKinsey Global Institute industry digitization index, the construction industry ranked second from last (21 of 22) in its list of digitized sectors. It came in just above agriculture and hunting in its levels of digitization across several categories, including digital spending, digitization of work, and business processes.
Only in the last 18 months has the construction industry truly embraced technology, as the COVID-19 pandemic forced stakeholders' hands.
Well-positioned for this technological disruption, it is important to ask whether we can maintain this momentum and allow our industry to reap the rewards construction technology has to offer. To achieve this, we must explore the issues behind our collective lack of uptake.
What's been holding us back and how can we overcome these issues? Let's dig into three areas the industry is struggling to overcome and how we can solve them:

1.

Overcoming Platform Complexity and Fragmentation
The issues of complexity and fragmentation are heavily associated with construction technology.
Multiple point solutions are available to address specific issues or allow construction workers to complete singular tasks related to their project. Many of these solutions enable you to store your project information, but not share that information with those working on site.
Consider this, FMI, the leading management consulting and investment banking firm, states that 30% of E&C companies use applications that don't integrate. This means workers rely on single one-off solutions to complete their work and keep their projects moving, leaving the door open for disorganization, failure to share information, and a slip in standards.
Complex and difficult-to-use platforms often emphasize this fragmentation. Construction workers, who are already tech-adverse, need to master multiple different software and tools to use the construction techniques presented to them.
The solution?
Throughout the industry, there is a need for integrated and easy-to-use solutions. McKinsey is dubbing this shift "The Platform Era," where we will see the development and launch of integrated platforms rather than point solutions.
These integrated platforms, such as Asite, allow construction workers to perform multiple tasks—issue tenders, update models, and share documents—all in one single location. Using other solutions is still possible, but instead of becoming a fragmented mess, the solution integrates with the platform. No information is lost, and workers no longer have to jump between different solutions to complete their tasks.
Platforms such as Asite are also easier to use. User-friendly interfaces mean construction workers can quickly master the new skills they need to navigate the platform.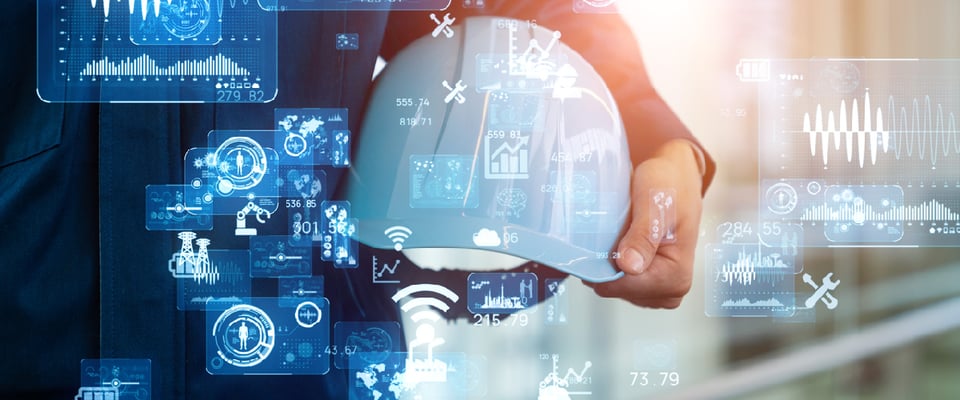 2.

Resolving Non-Standardized Data and Data Ownership
Data is the foundation of decision-making. However, at its very essence, the construction industry is based on one-off projects and temporary relationships. Much of the vast amount of data they generate isn't captured, let alone processed and integrated.
According to FMI, 96% of all data in the E&C industry goes unused.
These missed opportunities are especially apparent across the asset lifecycle, where information and data sharing are one of the key challenges to a digitally enabled industry. While we are making progress—the ISO 19650 standards—more focus needs to be placed on resolving this issue across the value chain. Without a seamless flow of data from the beginning of the project throughout the asset lifecycle and beyond, digital solutions are effectively redundant.
These temporary relationships also mean the industry is uncoordinated and adversarial. This causes data ownership to become an additional complex issue.
So, how do we resolve this issue?
For data to be used correctly and enable the successful creation and future-proofing of assets, it needs an environment in which it can thrive.
First, we must develop an open, integrated global platform that both software and users across regions can easily interpret. This will allow us to capitalize on the existing data and reap the benefits of construction technology.
Here, there is a need to define how those in the industry might work together and collaborate more effectively using standardized approaches. A common open platform, such as a CDE, would allow us to send, receive, capture, store, and share data that we can collaborate on without barriers.
This solution also reduces data ownership concerns. All data is managed and exchanged through a single platform, ensuring all asset data is in its most accurate form while also providing a clear and robust audit trail. A CDE acts like a trusted data store owned by the asset owner or Tier 1 organization.
Despite a CDE clearing lines of communication, it is also necessary to make this agreement contractual. Asset owners need to outline data requirements, so the purpose of the information and who owns it is clear.
Over the last year, Asite has sought to strengthen its position as a facilitator and connector of solutions, focusing on connecting data across the supply chain.
In its capacity as a centralized repository, the Asite Platform supports connectivity and the implementation of a golden thread. This provides a single source of truth in the form of the Asite CDE through the asset lifecycle.
The Asite open Ecosystem, supported by the Asite API and CDE, is our contribution to a truly open platform for everyone.

3.

Tackling the Skills Shortage and

Fostering a Better Mindset
The construction industry has been notoriously slow in digital adoption—with Excel sheets, A3 drawings, and clipboards still commonly used to manage large construction projects. In fact, according to JBKnowledge, the information technology services company, subcontractor dependence on spreadsheets decreased only 1% from 2018 to 2019.
A skills shortage, lack of training, and worker's inherent aversion to technology play a huge role here.
According to the Chartered Institute of Building (CIOB), 59% of companies say their workforce doesn't have the skills needed to work with BIM. And with JBKnowledge noting that nearly 60% of construction firms do not have a dedicated R&D budget and 38% cite "lack of staff to support the technology" as a primary limiting factor to adopting new technology, it's no wonder construction workers aren't jumping on board the technology train.
In the eyes of many construction workers, technology is the great unknown, tools which they will struggle to master, or worse, make their roles redundant. Construction techniques have not changed much over the years, so why is there a need for technology to disrupt these tried and tested procedures?
The answer?
Companies were already moving towards increasing technological uptake, with increased spending, training, and understanding occurring. The COVID-19 pandemic has quickened the pace.
As regional COVID-19 lockdowns took hold, construction workers turned to remote work to keep their projects moving. Those who already made digital investments were better equipped to deal with the fallout, while those who failed to spend quickly realized they needed to get on board.
According to IBM, in the wake of the pandemic, 62% of executives have assigned "high or very high priority" to digital transformation in 2022, compared to just 17% in 2018.
This move to the 'new normal' has already increased construction workers and client's knowledge and understanding of digital solutions. This digital disruption within the construction ecosystem has reinforced how digital solutions are crucial to maintaining growth and productivity.
This drive forward must continue with an increased focus placed on training workers and providing them with the skills they need to realize the benefits of construction technology.

Building on Current Momentum
As McKinsey puts it, the construction industry is transforming before our eyes from a highly complex, fragmented, and project-based industry to a more standardized, consolidated, and integrated one.
Now more than ever, we must prioritize and build on the momentum we have witnessed over the last year. We do not want to miss out on the opportunities afforded by construction technologies.
We've gone from being dependent on paper at the turn of the century to now having an abundance of technology. Together, these solutions are capable of sparking significant change within our industry to drastically improve the way we work.
Construction leaders and organizations must realize that construction technology is no longer a nice- to-have but a must-have. They should be ready to embrace what construction technology offers. Without overcoming the barriers that stand in their way, they risk getting left behind.
Want to learn more about how the Asite CDE can provide you and your extended supply chain with shared visibility of your capital projects? Click here to find out more.
Asite Insights in your inbox.
Sign up for product news and our latest insights published monthly. It's a newsletter so hot, even global warming can't keep up.