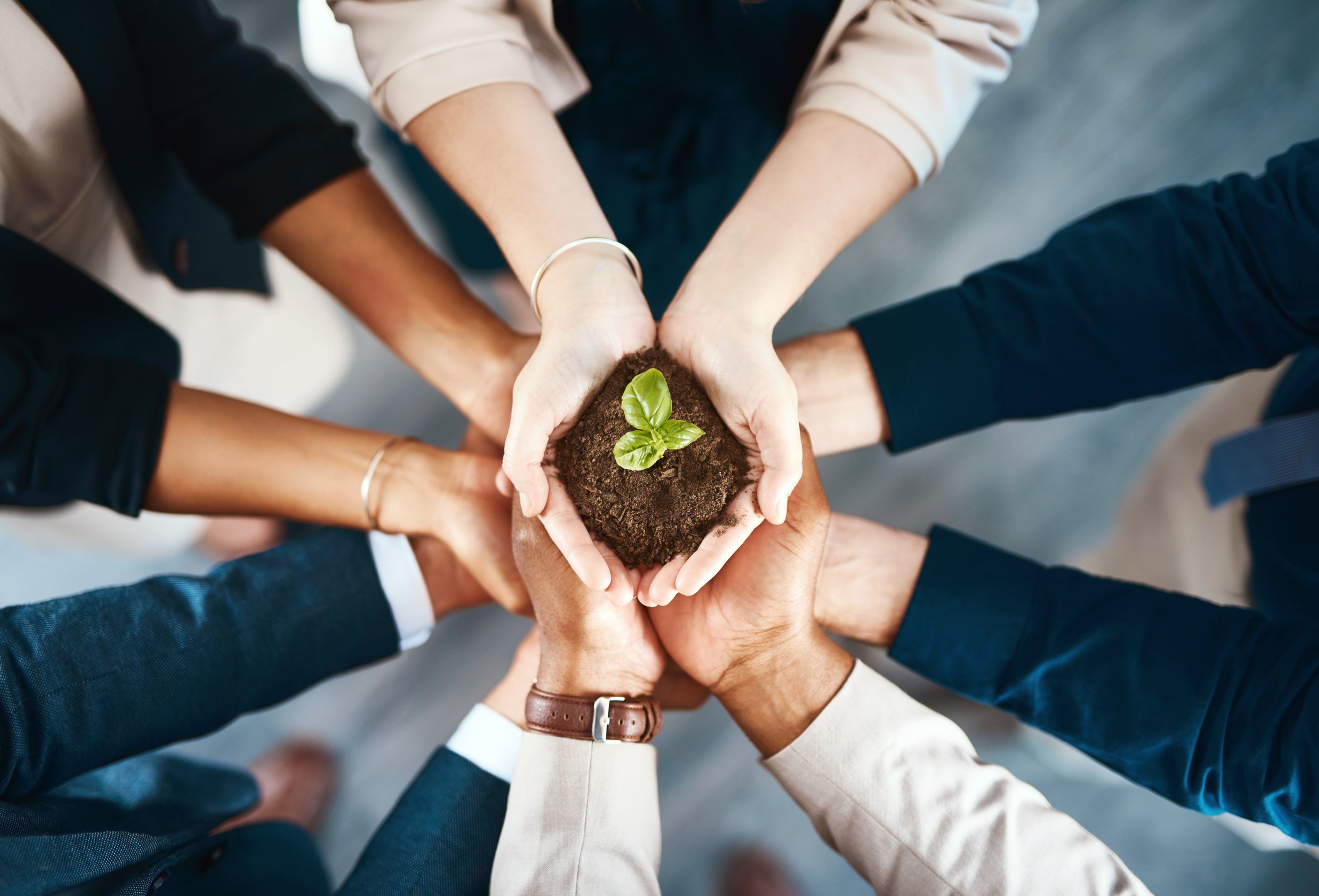 As mentioned in our series introduction, construction is quite rightly recognized as the most visible industry, making it subject to extended public scrutiny and examination locally and, in this digital age, globally.
So, as society's expectations for businesses rise, along with demands for social accountability and responsibility, the industry is now faced with the challenge of how to align its practices with the values of stakeholders.
---
What is Corporate Social Responsibility?
As one of the world's oldest industries, the AEC sector represents a fundamental part of human history and development. The built environment and infrastructure not only facilitate and respond to human needs, but they also reflect the successes and values of our societies. Therefore, it makes sense that as a society's needs and values evolve, so must the industry.
Constructing Excellence (CE) defines Corporate Social Responsibility as an organization's "commitment to integrate socially responsive values and the concerns of stakeholders into their operations in a manner that fulfils and exceeds current legal and commercial expectations." [1]
CSR offers the construction industry the strategic opportunity to align its operating practices with global development goals, ensuring that all businesses have a consistent method of quantifying social value in the construction lifecycle and are contributing towards global sustainable development.
---
Evolving Stakeholder Expectations
The extensive impact of the construction industry means that business practices across the supply chain garner significant attention and scrutiny from government, media, civil society organizations, and the general public. As indicated by CE's definition, it is increasingly apparent that the expectations of these stakeholders go beyond the delivery of projects.
The United Nations Industrial Development Organization (UNIDO) poses that the key CSR issues are: environmental management, eco-efficiency, responsible sourcing, stakeholder engagement, labor standards and working conditions, employee and community relations, social equity, gender balance, human rights, good governance, and anti-corruption measures.[2]
Stakeholders, in this context, can be understood as any person, group or organization that can place claim on a company's attention, resources or output. Therefore, business viability in the construction industry will require that organizations place environmental, social and governance (ESG) concerns at the center of their business model.
For an organization to be considered sustainable, to quote the UNIDO, "it must be financially secure, minimize (or ideally eliminate) its negative environmental impacts and act in conformity with societal expectations."
Corporate Social Responsibility & Risk Management
Understanding the relationship between CSR and risk management across the value chain will leave organizations well positioned to tap into higher levels of social impact and financial success.
In a paper for The Corporate Social Responsibility Initiative, Beth Kytle and John Gerard Ruggie argue that "CSR programs are a necessary element of risk management for global companies because they provide the framework and principles for stakeholder engagement, can supply a wealth of intelligence on emerging and current social issues/groups to support the corporate risk agenda, and ultimately serve as a countermeasure for social risk."[3]
With regard to the construction industry, environmental impact is obviously a huge area of vulnerability. A report by the Willmott Dixon Group suggested that the construction industry contributes to 23% of air pollution, 50% of climate change gases, 40% of drinking water pollution, and 50% of landfill wastes.[4]
If we look at the pressure being placed on the oil and gas industry for its environmentally detrimental activities, and the subsequent impact of this on earning drivers, addressing this issue should be top priority for construction.
For the sake of business continuity and to future-proof the industry, organizations must adapt to the changing policy and social landscape, and evolve its decision-making processes to include CSR.
---
A Business Case for Corporate Social Responsibility
Overall, it is clear that the concerted effort of businesses to listen to stakeholders on social issues and direct resources towards the creation of positive outcomes in these areas is a competitive necessity.
Reaching the same conclusion, Andvig asserts that, "the duty to pursue profit as a CEO is a duty of temporal order, while the pursuit of long-term advantage involves preserving and enhancing the competitive advantage over time, protecting the reputation and lifespan of the enterprise, and considering not just interests of the shareholders, but those of key stakeholders."[5]
As outlined in our broader conversation on social value, establishing objectives beyond profit has a significant role to play in defining the future role of the construction industry. CSR looks at what the world ought to be and is a fundamental part of sustainable building and development.
Stay with us as we continue our exploration into how the construction industry can build a better world. Next up in our Social Value series: Creating Social Value with Smart Construction.
Sources: [1] Constructing Excellence [2] UNIDO [3] Beth Kytle & John Gerard Ruggie. 2005. Corporate Social Responsibility as Risk Management [4] Willmott Dixon [5] WE Forum
Asite Insights in your inbox.
Sign up for product news and our latest insights published monthly. It's a newsletter so hot, even global warming can't keep up.