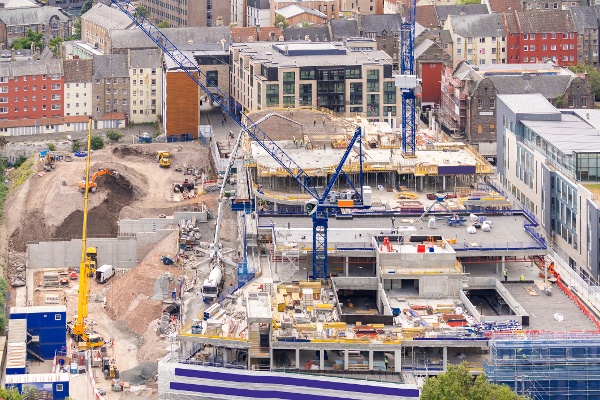 With strong global demand, the outlook for construction remains strong. But wars, supply chain shortages, and an aging workforce continue to rank highly as hurdles for the industry to overcome.
To learn more about the AEC industry pain points, Asite conducted a series of informal polls of Project Managers, Document Controllers, BIM Managers, and Engineering Managers, spread across the world from London, Houston, Sydney, and Singapore, to New York, Dubai, and Ahmedabad.
While not surprising, the results paint an interesting picture of where we are at the midway point in 2022:
- 20% say digital tools and apprenticeships would help the skilled labor shortage
- 35% said chasing down payments was the most time-consuming part of their projects
- 29% said it was going back and forth via calls or email
- 45% cite rising costs as a top concern
- 48% are worried about finding skilled workers
- 49% believe higher wages would help with the labor shortage
- 90% agree digital tools are vital for project success

Skills Shortage Wreaking Havoc
When asked about their biggest cause for concern on project, it wasn't so much materials or payments, but skilled labor proved to be what is costing the industry time and resources.
These stats aren't surprising.
The construction industry has been grappling with skills and labor shortages for years now.
According to a Deloitte 2022 Engineering and Construction Industry Outlook, by August 2021, E&C firms had yet to recover 20% of jobs lost during the pandemic, while their counterparts in transport and warehousing had recovered all jobs lost.
This is having a detrimental impact on the industry. In the U.S., a survey conducted by the Association of General Contractors of America (AGC) states that the skilled labor shortage has resulted in:
- 72% say that projects are taking longer than anticipated
- 84% of companies have seen higher project costs
- 83% cited inexperienced skilled labor or workforce shortages as a health and safety challenge
In the UK, the Construction Industry Training Board (CITB) predicts the industry will require nearly 217,000 new workers by 2025 just to meet demand. While in the Middle East, calls are consistently made for the industry to bridge its skills gap and keep up with growing demand.
---
Chasing Down Payments Prove Time-Consuming
Rising costs are also nothing new. However, while problems around costs and payments are a tale as old as time, it's clear the issue has been exacerbated following the pandemic.
According to an AGC and Sage report, 84% of firms report construction costs have been higher than anticipated.
Why? During the pandemic, global supply chains took a hammering, exposing vulnerabilities that had previously gone undetected.
This had and is still hugely affecting key construction materials, including lumber, metals, and concrete. Strong demand for materials in a recovery driven by infrastructure investment and knock-on effects from work stoppages is driving costs up. The shipping container shortage—which is seeing building materials waiting weeks to load onto ships and wait once again to be unloaded once they reach their destination—isn't helping matters either.
To put it mildly, the cost of construction building materials is skyrocketing, making working in construction a pricey affair.

Digital Tools Are Vital for Project Success
So, how do you overcome these challenges and ensure project success?
For most, the answer lies in digital tools. Multiple stats also back up this thought:
- With digital tools, McKinsey Global Institute predicts construction productivity could increase by 14%-15% within the next decade
- MGI also suggests digital transformation could reduce project costs between 4%-6%
- A study by Gartner revealed that 79% of top-performing companies participate in digital ecosystems. The technology research and consulting company claims partner ecosystems will be a "game-changer"
- According to Accenture, AI has the potential to increase the construction industry's profits by 71% by 2035
- A study from the USG + U.S. Chamber of Commerce found that 70% of contractors believe that advanced technologies can increase productivity, 78% believe they can improve scheduling, and 79% agreed they can enhance safety
- Deloitte's 2022 E&C Industry Outlook states 2022 will be the year "connected construction" picks up pace as stakeholders from across the value chain realize the benefits of connected construction technologies in bringing assets, people, processes, and job sites onto one platform, making everyone and everything work smarter, reduce downtime, optimize asset utilization and efficiency, and gain greater visibility into operations
---
Overcoming Construction Complexity
The construction industry is a complex beast. It is notoriously fragmented, characterized by temporary one-off relationships, highly regulated, renowned for its difficulty in turning a profit, and famously undigitized.
Weighed down by all these multiple, competing pressures, it can be tricky to find simple solutions. Many in the industry understand that technology can help, not hinder. Many organizations are adopting technology to fill gaps, meet goals, and improve overall performance.
Something as simple as going back and forth via calls or emails could be eradicated with tech.
But how can you ensure the construction software you choose is the right tech for your projects and organization?
Ready to get started? Discover how the Asite Platform can improve your projects and outcomes. Learn more here.
Asite Insights in your inbox.
Sign up for product news and our latest insights published monthly. It's a newsletter so hot, even global warming can't keep up.