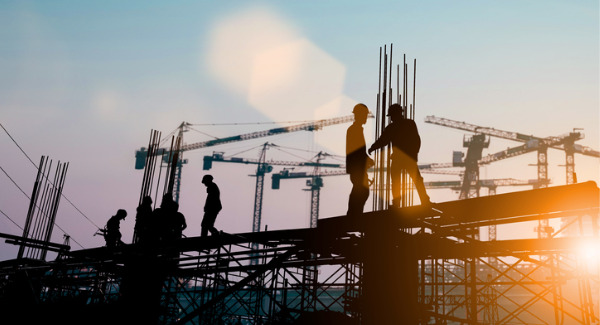 The global construction industry today is fraught with issues—from an aging workforce to a skills shortage. Not to mention low productivity and safety concerns Whether you're working on-site or back in the office, you've likely faced some of these challenges.
But what if there was an obvious solution to these pain points?
As noted by Kier, a leading UK construction and infrastructure services company, Modern Methods of Construction (MMC) is the design, planning, manufacture, and pre-assembly of construction elements or components in a factory environment, before installation on-site. In the U.S., this is commonly referred to as prefabricated and modular construction.
The use of this innovative tech has been growing in recent years. The Associated General Contractors of America (AGC) found that 23% of firms are taking steps to improve job site performance with increased use of offsite prefabrication, among other techniques.
Most would agree that MMC could go a long away in addressing the problems of projects running over-budget and off-schedule. McKinsey, the global management consulting firm, states that large projects typically take 20% longer to finish than scheduled and are up to 80% over budget.
With more projects using MMC, let's look at just three challenges within the construction industry that MMC could help overcome.
---
1.
Overcoming Stagnant Labor-Productivity Growth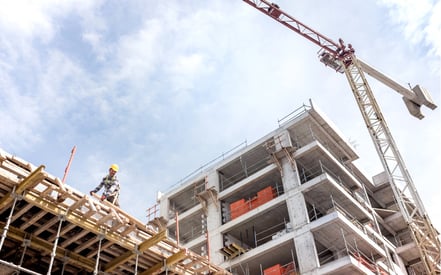 Globally, according to McKinsey, labor-productivity growth in construction has averaged only 1% a year over the past two decades, compared with growth of 2.8% for the total world economy and 3.6% in the case of manufacturing.
With the ongoing challenge of labor and skills shortages driving up costs and driving down productivity, these figures show no signs of improvement.
Adoption of MMC offers a solution.
As asset components are built in a factory, MMC reduces the need for on-site labor. It also increased the quality of builds, as MMC components are built to exact specifications.
MMC could turn low outputs and reduced productivity on their head.
In fact, approximately 90% of firms using prefabrication report improved productivity, improved quality, and increased schedule certainty compared to traditional construction methods, according to Dodge Data & Analytics, a provider of data, analytics, news, and intelligence serving the North American commercial construction industry.
---
2.

Balancing Supply and

Demand for Housing Market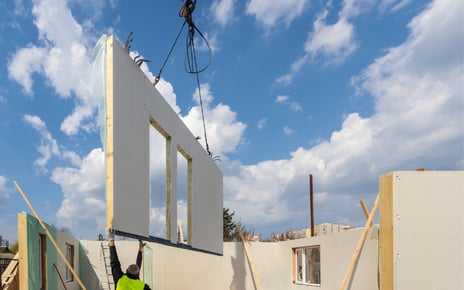 Supply and demand never seem to find the balance, with one side always outweighing the other.
Housing shortages worldwide are a prime example of this imbalance.
Many have already touted MMC as the solution to this crisis. Still, Savills, the global real estate services provider, suggests its use could be accelerated as we emerge from the pandemic, marking a turning point for the industry to embrace the tech.
For example, California needs up to 3.5 million new homes by 2025 to accommodate projected population growth. Yet as Savills explains, the industry suffers from labor shortages, with more than 400,000 vacant construction jobs. They predict this will lead to a jump in MMC, with overall usage to increase by up to 10% by 2030.
India faces a similar issue. With an urban housing shortage of 18.8 million, developers embrace the advanced modular technology to build the 30 million homes needed to meet the government's 'Housing for All by 2022,' 'Affordable Housing,' and 'Smart Cities' initiatives.
---
3.
Helping to Operate
More Sustainably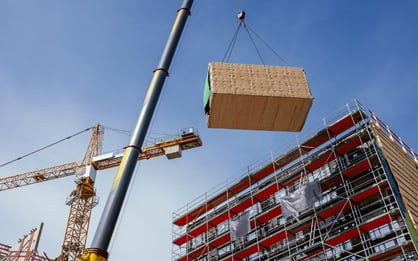 When it comes to sustainability, traditional construction materials— concrete, cement, bricks, steel, sand, and glass—can only go so far.
For example, more than 4 billion tons of cement are produced each year, accounting for about 8% of the world's carbon dioxide (CO2) emissions, according to think tank Chatham House.
Asset components built in a factory are subject to stricter and more controlled conditions. And according to Kier, on-site waste can be virtually eliminated by construction building elements at a fixed facility.
In fact, a study by KLH Sustainability, a specialist consultancy providing support in delivering sustainable development, found modular construction resulted in an over 45% reduction in material use and an over 50% reduction in waste generation.
Prefabrications and modularization also allow for the easier reuse of materials.
One example of the use of modular and prefabricated elements is in the design of Ras Abu Aboud Stadium for the 2022 FIFA World Cup Qatar™. The stadium is being constructed using shipping containers and modular steel elements, according to their official website. The innovative design will allow the stadium to be fully dismantled following the tournament—a first for a FIFA World Cup™ venue. Numerous stadium elements, including all 40,000 seats, the containers, and even the roof, will be repurposed long after the final whistle is blown.
---
Overcoming Industry Challenges
Moving the construction of asset components from on-site to offsite can overcome the challenges the industry faces when it comes to planning, designing, and delivering projects.
The level of standardization offered by MMC could also result in greater certainty of outcomes and reduced costs for end-users. MMC and its encompassing range of offsite manufacturing and on-site techniques provide the industry with quality-assured, quick, and cost-effective construction methods. It also boosts productivity and saves costs.
Want to learn more about how different technologies can make a difference across the asset lifecycle? Read our free Digital Engineering report here.
Asite Insights in your inbox.
Sign up for product news and our latest insights published monthly. It's a newsletter so hot, even global warming can't keep up.