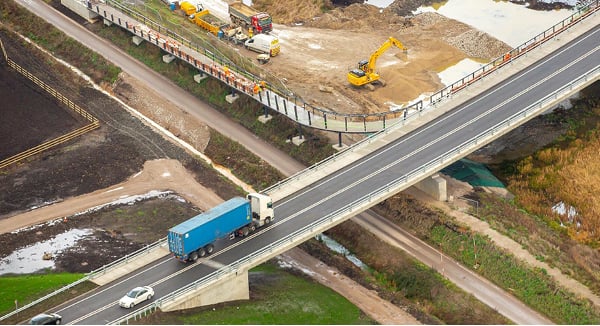 Asite's multi-year contract will see them work across the portfolio of UK arm of VolkerWessels UK's projects.
London, United Kingdom (April 2020) – Asite has been appointed as the Common Data Environment Solution for the UK arm of the VolkerWessels Group.
Following a number of successful partnerships on different projects with VolkerWessels UK, the leading multidisciplinary contractor has chosen Asite as its Common Data Environment Solution to work on all upcoming projects across the organization and its different businesses.
This contract will see Asite work on a range of different activities for VolkerWessels UK over a three-year period.
Rob Clifton, Asite SVP for the UK and Europe, said:

"We are proud that VolkerWessels UK's projects have performed so well using the Asite platform, providing them with high-quality project management solutions, that they have now chosen to adopt Asite for the entire business. This decision is a ringing endorsement for our platform and demonstrates the need for cloud-based solutions in today's environment.

As we continue working on our vision to help the world build better, we are excited to continue working on the varied construction and infrastructure development projects VolkerWessels UK is so well known for."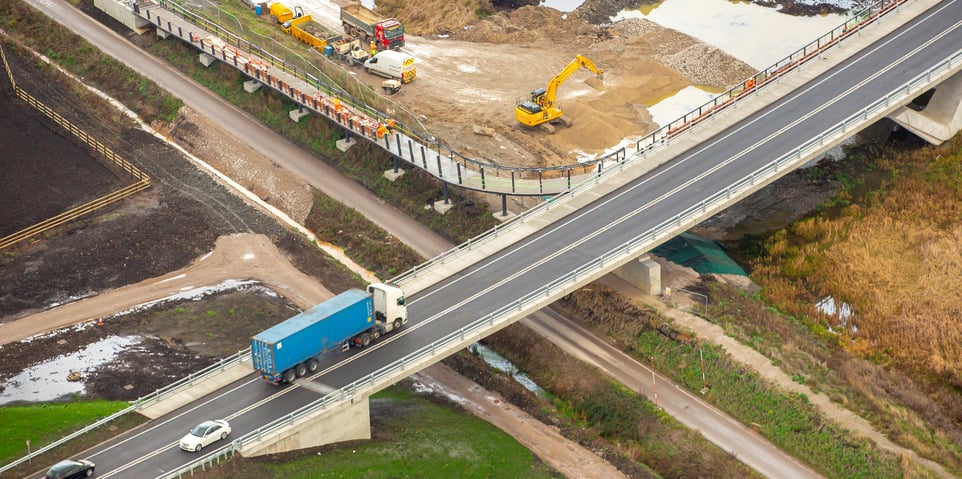 Lewis Osborne, IT Project Manager for VolkerWessels UK, said:

"Asite has demonstrated that they are a very capable partner. They have provided us with excellent consultancy and a brilliant piece of software that has helped us to digitize many of our workflows and document related processes within a truly collaborative environment.

We're in the infancy of our journey with Asite but expect this partnership to continue to bear fruit far into the future as we look to roll out more of what Asite has to offer on its platform."
Asite has worked with VolkerWessels UK to create a platform which allows the company to collate, manage and disseminate project information across multi-disciplined teams throughout the project lifecycle.
VolkerWessels UK is also exploring the use of Asite's Tender Management and Defect Management solutions across their projects. Its adoption of the platform allows the it to use a scalable system which can grow with the business.
---
Asite's vision is to connect people and help the world build better.
Asite's open construction platform enables organizations working on capital projects to come together, plan, design, and build with seamless information sharing across the entire supply chain.
Asite's comprehensive range of solutions connect dispersed teams across the lifecycle of capital assets, enabling them to build better and build resilience. With Asite, capital project owners stay at the forefront of innovation, maintaining a golden thread of information throughout a project to facilitate the creation of digital twins.
Asite is headquartered in London's Tech City with regional offices in New York, Houston, Dubai, Riyadh, Sydney, Hong Kong, and Ahmedabad.
For more information about Asite, please contact sales@asite.com
About VolkerWessels UK
VolkerWessels UK is a leading multidisciplinary contractor that delivers innovative engineering solutions across the civil engineering and construction sectors including rail, highways, airport, marine, energy, water, and environmental infrastructure.
The company employs c. 3000 staff across the country and brings together best practice through five business units: VolkerFitzpatrick, VolkerRail, VolkerStevin, VolkerHighways and VolkerLaser. These business units each have a long and successful heritage built on delivering quality and bespoke projects as well as providing specialist skills, plant and equipment.
Asite Insights in your inbox.
Sign up for product news and our latest insights published monthly. It's a newsletter so hot, even global warming can't keep up.