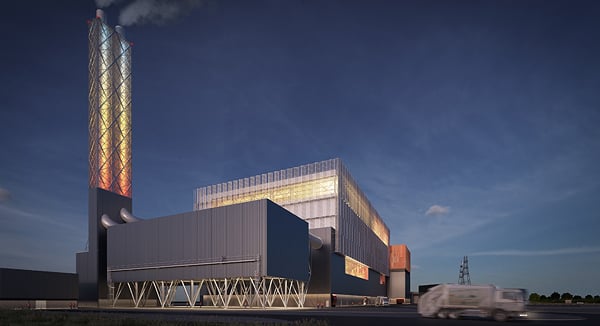 Asite's cloud-based platform will provide a collaborative and secure environment for the project over a multi-year contract
---
London, United Kingdom (March 2020) – Asite has been chosen by North London Waste Authority, responsible for the disposal of waste in North London, as the Common Data Environment (CDE) solution for the North London Heat and Power Project.
Asite's CDE platform was chosen as it meets the requirements of the project including allowing version control of all documents, document mark-ups, database archiving and information exchange.
Working with the North London Waste Authority and Arup, a leading global professional services firm in the built environment, Asite's cloud-based platform will mirror internal workflow processes and associated forms within an online collaborative environment. Through implementing the platform, the project will streamline every process, helping to drive down project costs and risk, and increase collaboration across the entire project supply chain.
Rob Clifton, Asite SVP for the UK and Europe, said:

"Asite is delighted to be working with the North London Waste Authority to transform and improve the lives of residents of North London, reducing waste and planning for the future of waste services.

We are also proud to partner again with Arup, a global leader across every aspect of the built environment, to provide them with the platform needed to complete this project and improve the lives of Londoners for generations to come.

Our world-leading platform will deliver a collaborative and secure project management system to the project allowing it to streamline process, drive down costs and ultimately flourish."
Over the next 10 years the North London Heat and Power Project will build an Energy Recovery Facility, and associated development, to replace the existing energy from waste plant at the Edmonton EcoPark in North London.
The project will generate low carbon energy from waste, in the form of heat and power. A Resource Recovery Facility will also be built. It includes an area to process bulky waste and prepare materials for energy recovery as well as a Reuse and Recycling Centre for the use of the public.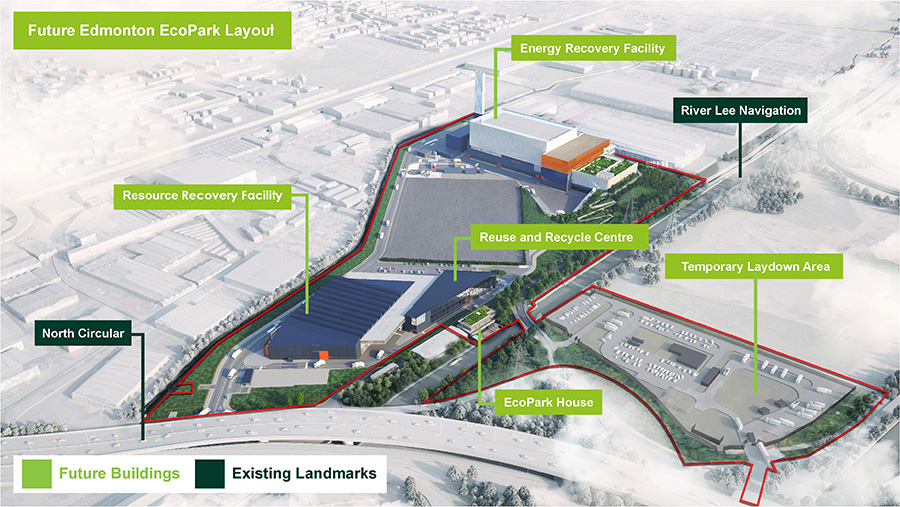 Construction started in 2019 and once completed will introduce new facilities which will generate 78,000 megawatts of power from waste which can supply electricity and heat for up to 127,000 homes across North London.
The flagship facility, that Asite's is helping to deliver, will continue to recover energy from waste for the community in north London for decades to come and will be one of the most efficient and advanced facilities of its kind in the UK.
---
Asite's vision is to connect people and help the world build better.
Asite's open construction platform enables organizations working on capital projects to come together, plan, design, and build with seamless information sharing across the entire supply chain.
Asite's comprehensive range of solutions connect dispersed teams across the lifecycle of capital assets, enabling them to build better and build resilience. With Asite, capital project owners stay at the forefront of innovation, maintaining a golden thread of information throughout a project to facilitate the creation of digital twins.
Asite is headquartered in London's Tech City with regional offices in New York, Houston, Dubai, Riyadh, Sydney, Hong Kong, and Ahmedabad.
For more information about Asite, please contact sales@asite.com
The North London Waste Authority
North London Waste Authority was established in 1986 and is the statutory waste disposal authority for seven local authorities including Barnet, Camden, Enfield, Hackney, Haringey, Islington and Waltham Forest.
NLWA is responsible for helping these seven north London boroughs dispose of the 850,000 tonnes of waste they collect every year. NLWA's aims are to:
achieve a 50% recycling rate by 2020
reduce the amount of waste sent to landfill to 35% (of 1995 amounts) by 2020
The North London Heat and Power Project is about how NLWA can continue to dispose of waste from households and businesses in a responsible way. Even when north London reaches its 50% recycling target there will still be waste left over that needs to be dealt with. NLWA wants to divert unrecyclable waste which could otherwise be sent to landfill and instead use it to generate power and heat for homes and businesses. More information is available on the website www.nlwa.gov.uk.
Project Gallery:
Asite Insights in your inbox.
Sign up for product news and our latest insights published monthly. It's a newsletter so hot, even global warming can't keep up.